| [TCS] Brown Bag Meeting with Japanese Scholars - Oct 31, 2018 | 2018-10-31 |
| --- | --- |
Content

A brown bag meeting between the TCS and a Japanese delegation from universities and academic institutes was held at the TCS Global Conference Hall, on October 31, 2018. On the occasion of the 3-day visit to Seoul, the delegation of 10 Japanese professors and researchers, headed by Prof. Nishino Junya of Keio University, visited the TCS to exchange opinions on the current status of trilateral cooperation and explore ways to strengthen cooperative relations between the two sides. TCS Board Members and staff from each department participated in the meeting to welcome the delegation and introduced about the TCS and its recent programs.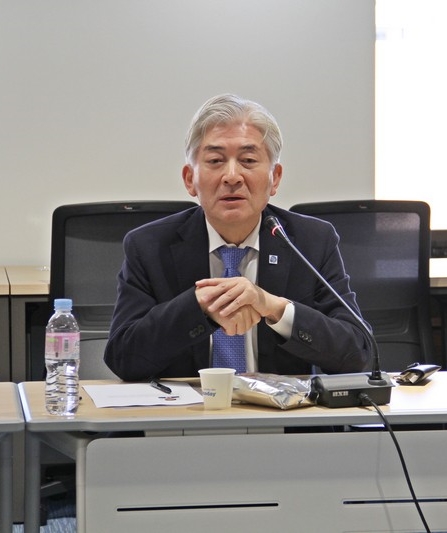 ▲Secretary-General Lee Jong-heon
​
During the meeting, Secretary-General Lee Jong-heon stressed the significance of the role of the scholars in understanding each country's national strategy and finding a common ground in the vision for regional cooperation. In this regard, he looked forward that there would be more opportunities for academic meeting and forum of this kind to promote relevant discussions. Japanese participants raised various questions including those regarding the strategic priorities of the TCS work and inter-regional cooperation, while sharing Japan's views towards trilateral cooperation. The two sides will continue to communicate and seek ways to work together in the future.