| [TC Activity] ASEAN+3 Macroeconomic Research Office (AMRO) visited the TCS – Dec 19, 2018 | 2018-12-19 |
| --- | --- |
Content
On December 19, 2018, Secretary-General LEE Jong-heon had a meeting with Dr. LEE Jae Young, Group Head and Lead Economist of the ASEAN Macroeconomic Research Office (AMRO) to discuss the future cooperation between the TCS and the AMRO.
Dr. LEE visited the TCS on behalf of Director of the AMRO Dr. CHANG Junhong, after the TCS's official visit to the AMRO on November 14, 2018. Dr. LEE conveyed Dr. CHANG's best regards and her willingness to upgrade the cooperative relationship between the TCS and the AMRO to SG LEE. During the meeting, SG LEE and Dr. LEE had a fruitful discussion on the future cooperative framework.
Followed by the meeting, the TCS and the AMRO exchanged organizations' introduction to each other. Dr. LEE introduced the AMRO and the Chiang Mai Initiative Multilateralization (CMIM) as the regional macroeconomic safety net. The TCS introduced the history and current status of trilateral cooperation, TCS mandates, and suggestions on TCS and AMRO cooperation. Two parties showed great interest in learning about each other and confirmed necessity of strengthening collaboration.
The AMRO is a regional macroeconomic surveillance organization that aims to contribute to securing the macroeconomic and financial stability in the ASEAN+3 region. It was established in 2011 as a company limited and transformed to an international organization in 2016 with headquarter in Singapore.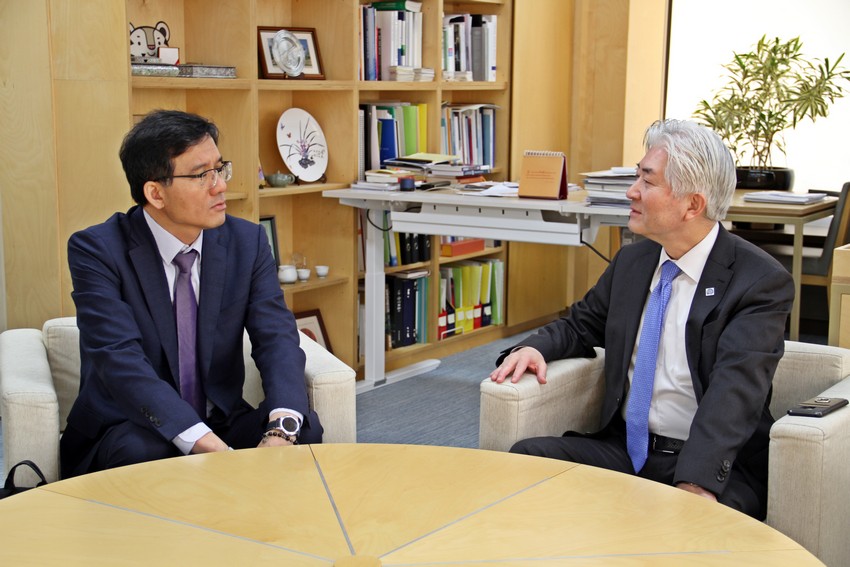 ▲Secretary-General LEE Jong-heon meets with Dr. LEE Jae Young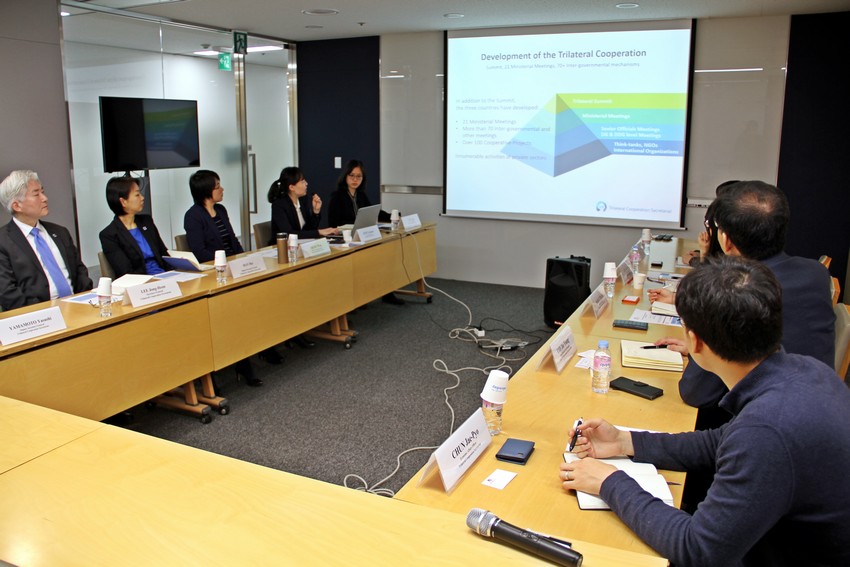 ▲The TCS introduces the trilateral cooperation and the TCS to Dr. LEE
​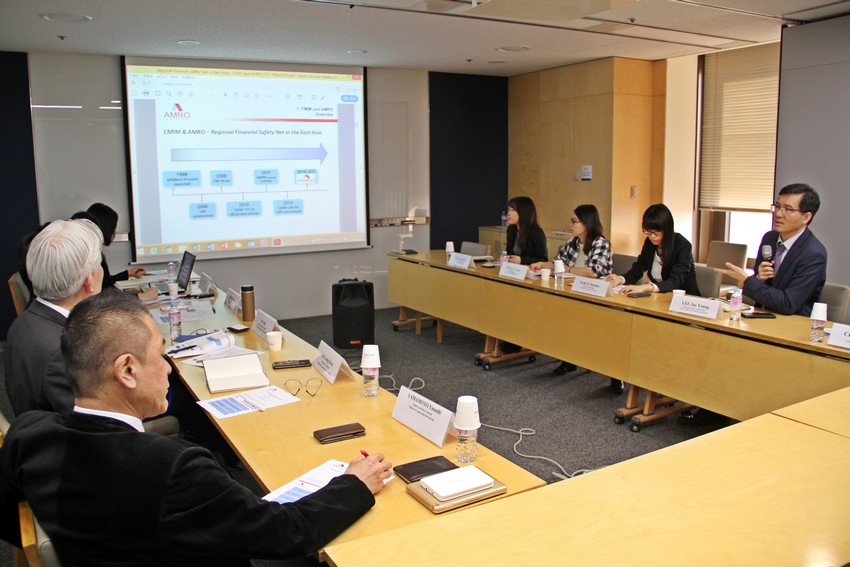 ▲Dr. LEE introduces AMRO/CMIM to the TCS
​