Special lecture of 'TCS LOUPE' was held on May 12, 2015, inviting President RHIE Won Bok of Duksung Women's University, one of the prominent cultural figures in Korea renowned for the steady-selling comic series 'Far Countries, Near Countries'. President RHIE delivered the lecture on "Understanding the Differences: The Process of Opening-up and Reforms, Cultures and Value Systems among China, Japan and Korea".  
The lecture by President RHIE Won Bok featured three countries' different processes of opening-up and reform in the early Modern period, and the impact of such historical experience on different cultures and value systems. According to his analysis, China maintained its cultural identity of Sinocentrism in a reaction to the Western imperialist expansion, while Japan adopted Western culture in its own way. On the other hand, ROK incorporated the western culture in its intact form after 1945 blending with the Korean culture, which eventually led to the unique value system of 'Global Mix'. The lecture lasted for two hours with a brisk Q & A with the audiences. 
TCS will continue holding LOUPE (Lecture on Uncovering Panoramic East Asia) with renowned professionals from different fields including tradition, and social life. Those who are interested in this lecture series can check the notice of the upcoming lectures, and videos of the previous lecture from the TCS official web.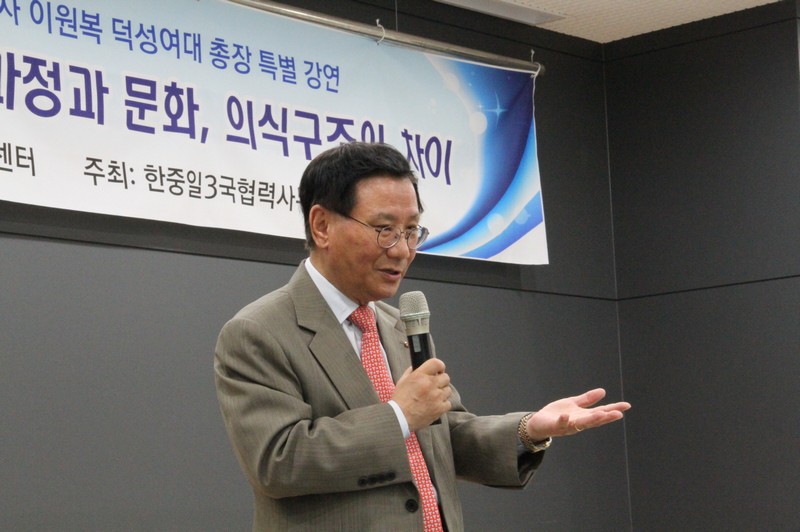 Speaker of the Special Lecture, President RHIE Won Bok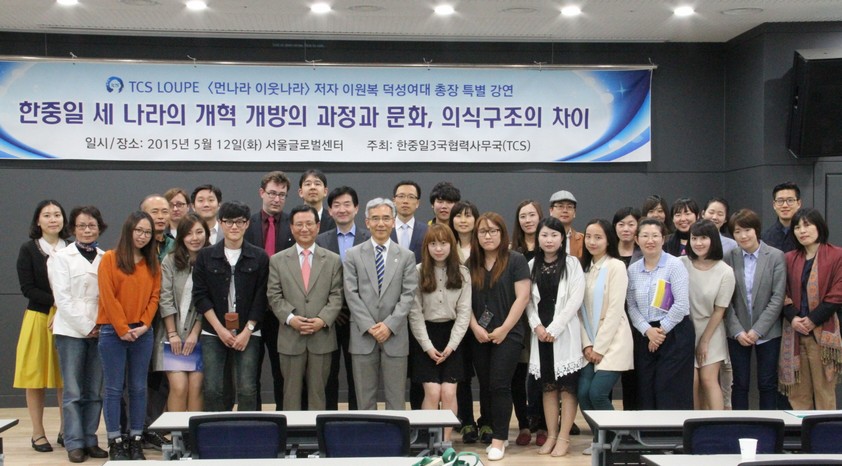 Group Photo of the Special Lecture