The Trilateral Cooperation Secretariat (TCS) successfully organized the 3rd Young Ambassador Program (YAP) from August 3rd to 14th in Seoul, ROK. The YAP is a 2-week program that offers a range of opportunities for highly motivated and competent youth of China, Japan, and the ROK to develop a mutual understanding of trilateral cooperation and foster a sense of community and friendship among the future leaders of the three countries. 
Following the previous two years, this year's YAP has attracted many highly qualified applicants and 14 undergraduate and graduate students of various backgrounds were chosen to join the program. 
During the two weeks, the TCS offered lectures on the major fields of trilateral relations: history of trilateral cooperation, political affairs, economic cooperation, and socio-cultural issues, as well as department briefings to help enhance the students' understanding of trilateral cooperation and the TCS. The students also paid visits to government agencies (Japanese Culture Center, Chinese Embassy, Ministry of Foreign Affairs of the ROK), international organizations (ASEAN-Korea Centre, UNESCO APCEIU), media (JTBC), and cultural sites (Seoul Museum of Art, Korean Folk Village). Previous participants from YAP 2013 and 2014 also joined in several occasions to share their past experiences and network with this year's participants.  
This year, the participants engaged in an intensive discussion session on various issues of trilateral relations. To commemorate the 70th anniversary of the end of WWII, the students exchanged their views on WWII reparations, bilateral geographical disputes, and extreme nationalism prevalent in all three countries. The participants also conducted interviews on their fields of interest and presented their findings to enhance their understanding of various aspects of trilateral cooperation.  
The TCS will continue to hold the YAP in the future to promote trilateral cooperation and strengthen the friendship among the youth of the three countries. 
Group Photo of YAP2015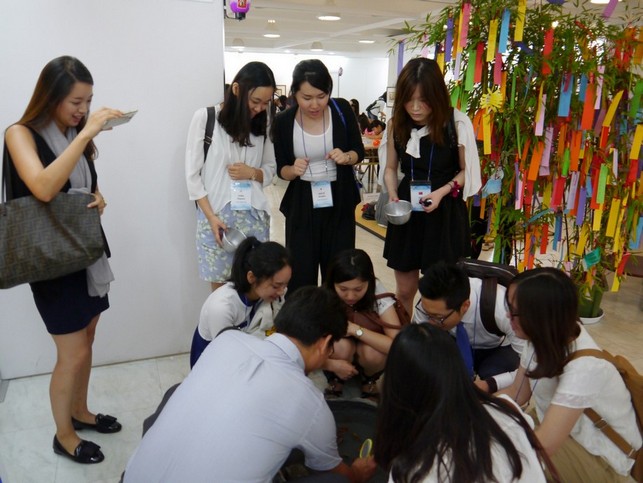 Visit to the Japanese Culture Center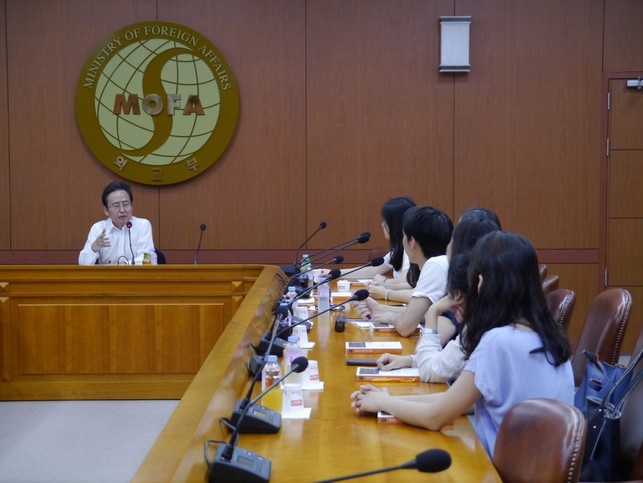 Visit to the ROK MOFA (meeting with former TCS Secretary-General, Mr. SHIN Bong-kil)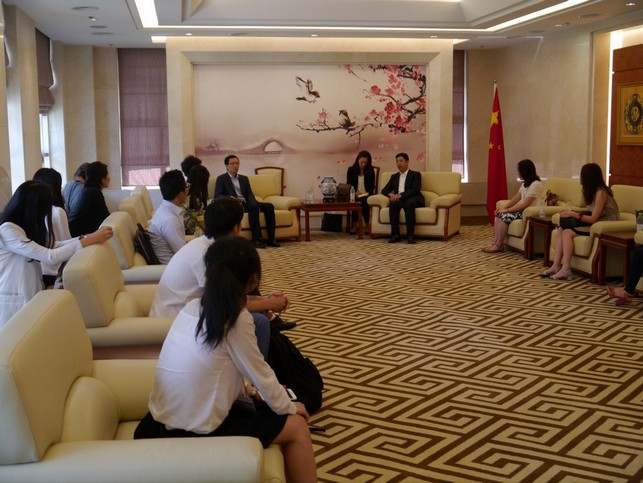 Visit to the Chinese Embassy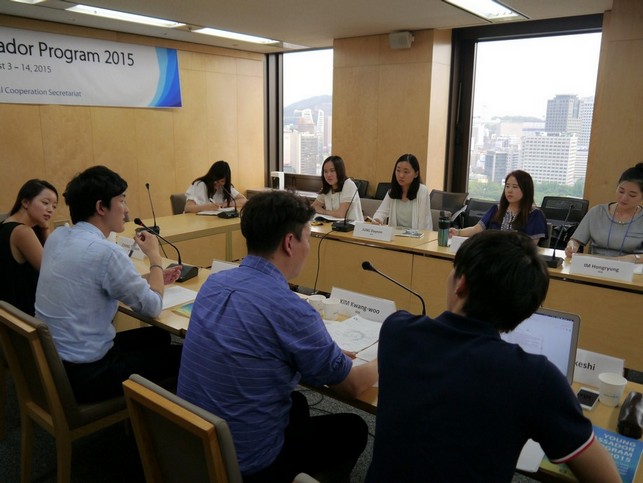 Discussion session of Frank Talks on Trilateral Cooperation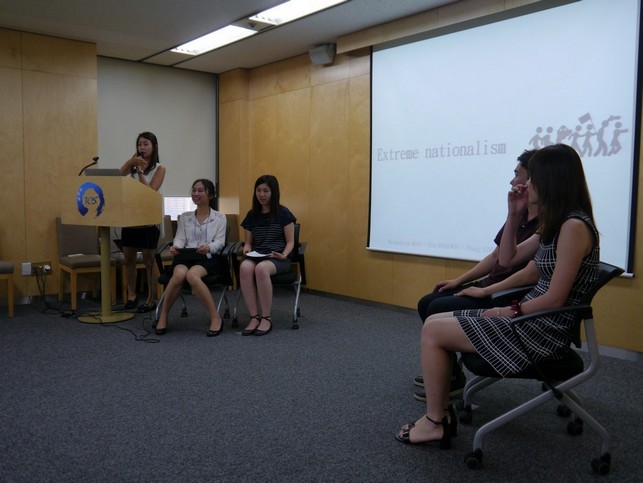 Students presentation on trilateral relations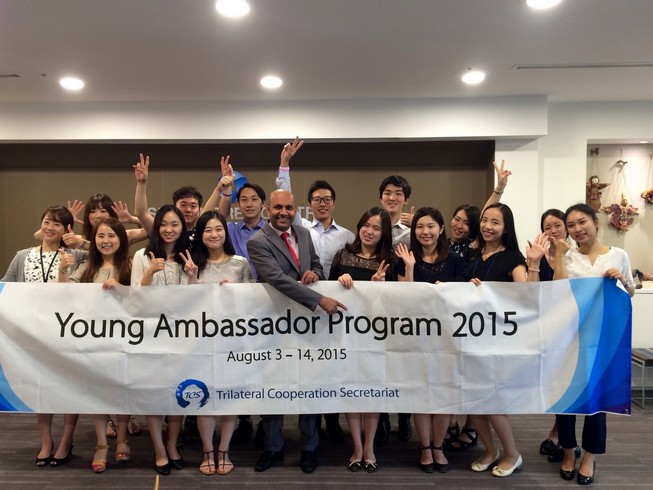 Visit to the ASEAN-Korea Center