The Trilateral Cooperation Secretariat (TCS) in collaboration with China Council for the Promotion of International Trade (CCPIT) and Dalian Municipal Government of China hosted the Trilateral Business Networking Seminar and Reception in Dalian, China on January 17th, 2014. At the occasion of the events, the CCPIT, the Federation of Korean Industries (FKI) and Keidanren of Japan held a working consultation on expending exchanges and promoting cooperation.
Amb. IWATANI Shigeo, the TCS Secretary General, Mr. YU Ping, Vice President of CCPIT, Mr. PARK Chan-ho, Secretary-General of FKI, Mr. KUBOTA Masakazu, Senior Managing Director of Keidanren and more than 100 business representatives of China, the ROK and Japan participated in the seminar. They discussed business opportunities and challenges by the CJK FTA and prospect of trilateral industry cooperation, and offered suggestions on trilateral local economic cooperation. There was a general consensus that economic bonds among the three countries constitute bedrock for the trilateral friendship and cooperation which should be steadfastly promoted. The business representatives expressed their hope for a satisfactory and successful conclusion of the CJK FTA, and agreed to further expand win-win-win partnerships among the business circles of the three countries, as well as to explore establishing institutionalized exchange platforms, for functional cooperation in trade, finance and industries. They also recognized that Dalian enjoys special advantages and may develop into the bridgehead for Trilateral Business Cooperation.
This is the second occasion for the TCS to host the trilateral business networking events, following the first reception among local business groups in Seoul, the ROK in January 2013. As an international organization mandated to promote cooperative relations among China, the ROK and Japan, the TCS will continue its efforts to facilitate trilateral business partnership and contribute to the co-prosperity of the three countries.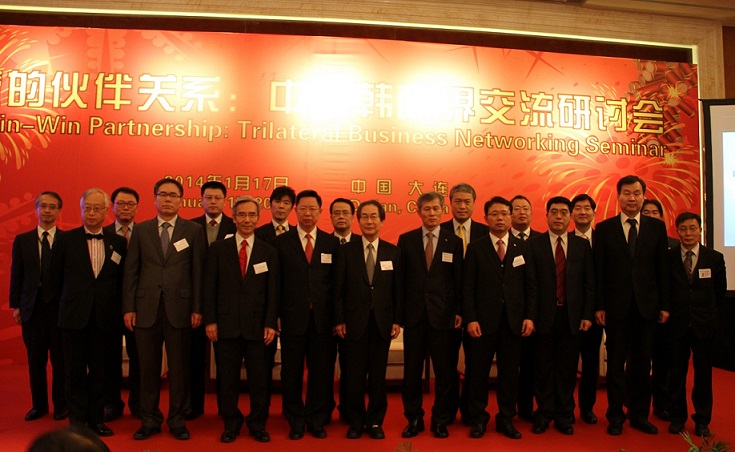 Group Photo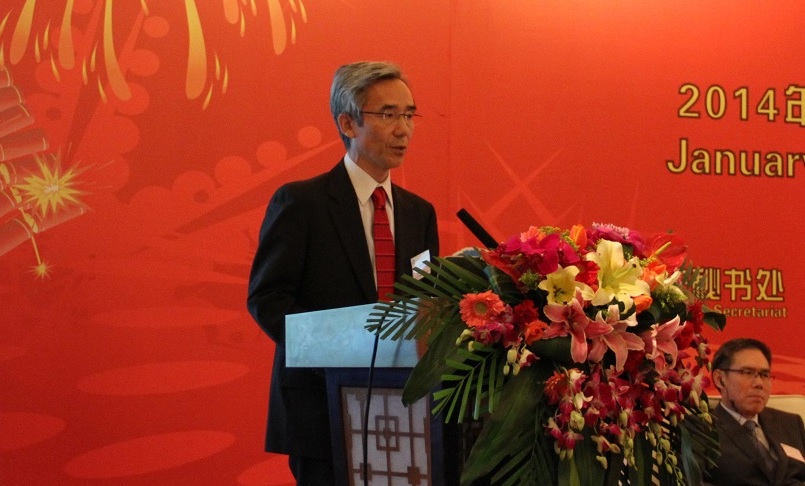 Secretary-General Iwatani delivers his opening remarks at the seminar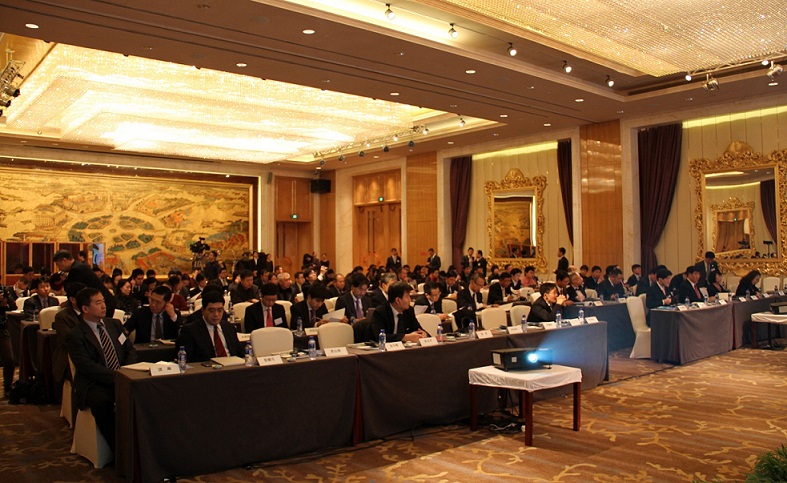 Seminar in progress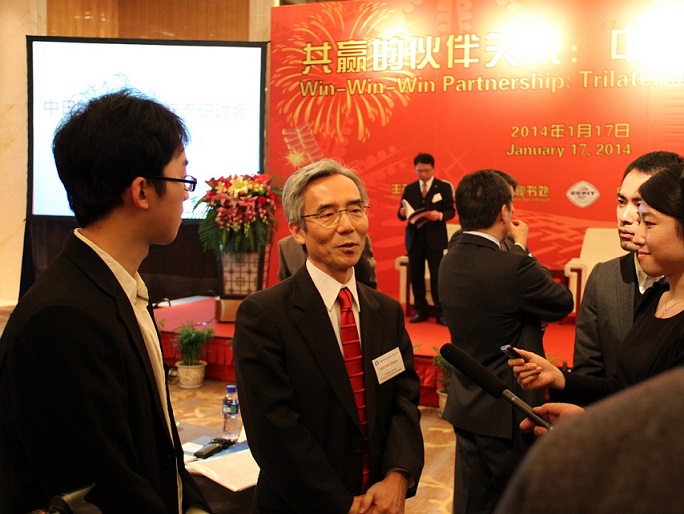 Secretary-General Iwatani is interviewed by media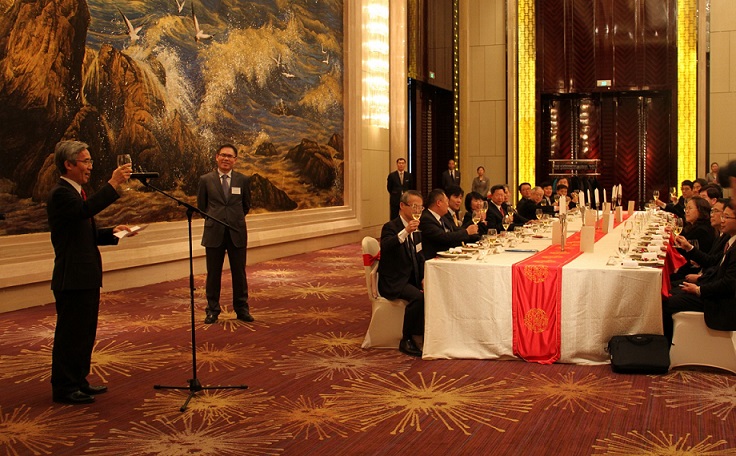 Secretary-General Iwatani makes a toast at the reception