Director General (DG) Meeting for the 19th Tripartite Environment Ministers Meeting (TEMM19) was held in Suwon, ROK on March 23-24, 2017. Director General HWANG Suk-tae of the Ministry of Environment of ROK, Deputy Director General SONG Xiaozhi of the Ministry of Environment Protection of China, and Deputy Director General MORISHITA Satoru of the Ministry of the Environment of Japan attended the meeting and discussed in-depth on the various issues such as the progress on Tripartite Joint Action Plan and Draft Joint Communique of TEMM 19.
Delegation from the TCS headed by Deputy Secretary General UMEZAWA Akima also joined the DG Meeting to further support the promotion in the environmental field of the three countries. During the DG Meeting, DSG UMEZAWA made an opening remark expressing the willingness to contribute to the trilateral environment cooperation.
The Working Level Meeting was held back-to-back with the DG Meeting, where TCS attended to further discuss on the detailed agenda to support the TEMM19.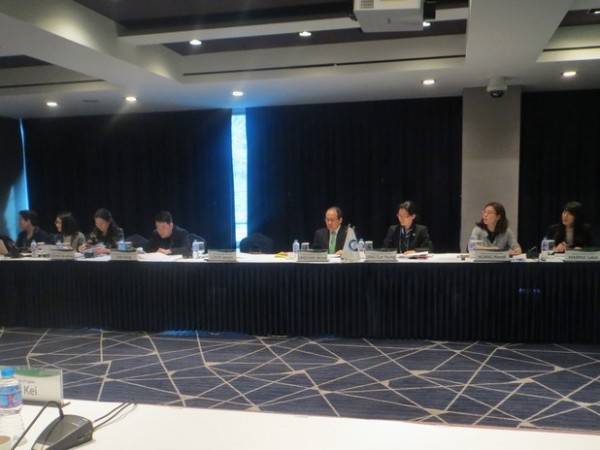 Opening remarks by DSG UMEZAWA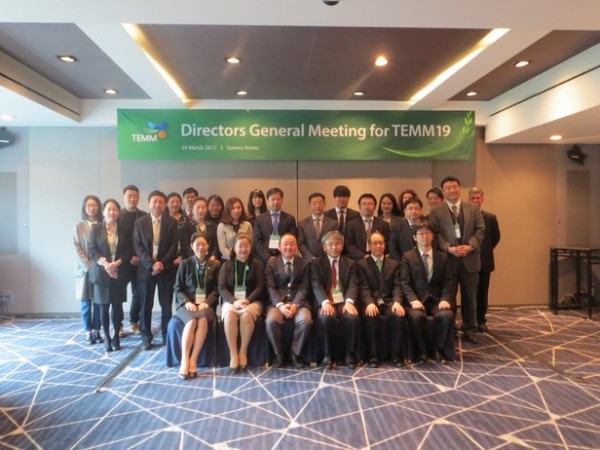 Group photo of the DG Meeting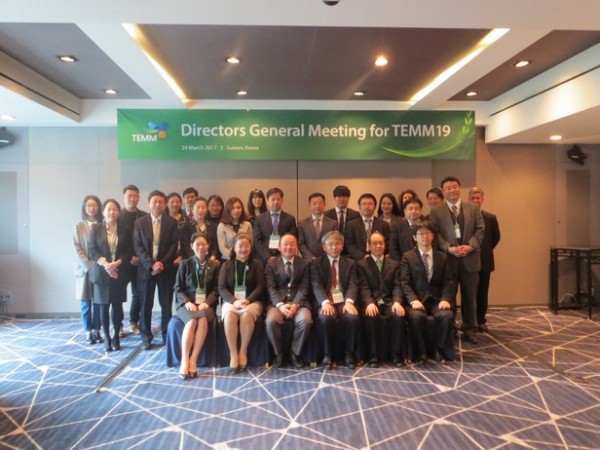 Group photo of the Working Level Meeting