The Trilateral Cooperation Secretariat (TCS) organized the 3rd Working Group Meeting (WGM) for the Joint Study "Trilateral Cooperation on E-Commerce" on September 12, 2017 in Tokyo, Japan. 
This Joint Study was agreed by the three ministers of Ministry of Trade, Industry and Energy (MOTIE) of the ROK; Ministry of Commerce (MOFCOM) of China; and Ministry of Economy, Trade and Industry (METI) of Japan at the 11th Trilateral Economic and Trade Ministers Meeting in October 2016. The three ministers designated the TCS as a main coordinator of this Joint Study, and TCS has organized two WGMs in Seoul and Beijing.
TCS Deputy Secretary-General YAMAMOTO Yasushi delivered an opening speech and emphasized that the joint study will show a vision towards further trilateral trade facilitation. Following the presentation of research progress, the participants engaged in discussions regarding future trilateral cooperation on e-commerce. The joint study is expected to be concluded within this year and TCS will report the outcomes at the 12th Trilateral Economic and Trade Ministers Meeting.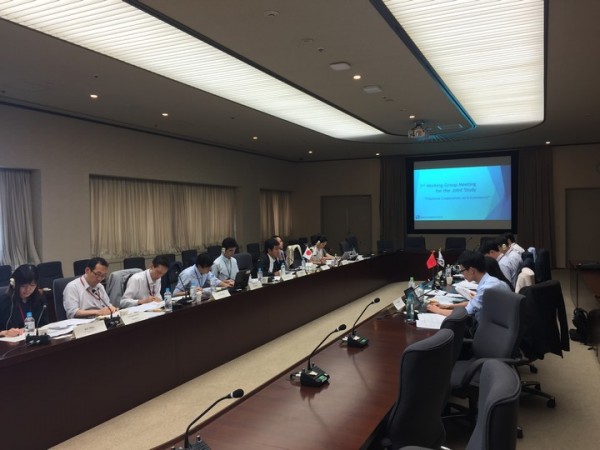 During the meeting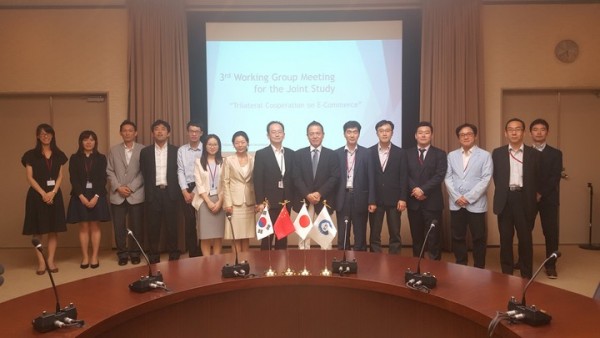 Group photo