On 11 December 2017, TCS organized a Director-level meeting on water resources in Yangon, Myanmar, on the occasion of the 3rd Asia Pacific Water Summit. Director OKAZUMI Toshio of the Ministry of Land, Infrastructure, Transport and Tourism of Japan, Director HAO Zhao of the Ministry of Water Resources of China, and Deputy Director PARK Sangwoo of the Ministry of Land, Infrastructure and Transport of Korea attended the meeting to prepare for the 3rd Trilateral Ministerial Meeting on Water Resources, which is scheduled in March 2018. Deputy Secretary-General YAMAMOTO Yasushi delivered an opening remark and expressed TCS's strong commitment to contribute to the further development of trilateral cooperation.
Trilateral cooperation on water dates back to 2006, and the water mechanism was formally established in 2012. Since then, the three countries have held the Ministerial Meeting every three years on the occasion of the World Water Forum. TCS organized an expert forum back to back with the 2nd Ministerial Meeting in 2015, and published a promotional booklet to raise public awareness. For the 3rd Meeting, TCS continues to support the mechanism as a hub for trilateral cooperation.
The 3rd Asia Pacific Water Summit brought together head of the states, government officials and experts on water from the Asia-Pacific region. The theme of the Summit was Water Security for Sustainable Development, and policy developments and experiences of each country were shared to strengthen the region's water management and to promote multi-stakeholder partnership.
DSG YAMAMOTO Yasushi's opening remark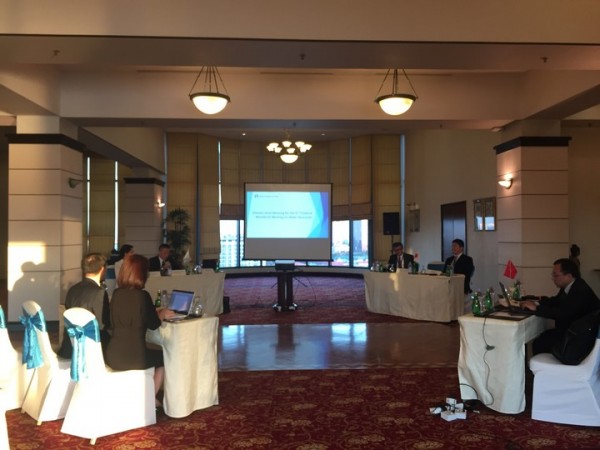 During the Director-level meeting