The 16th Yellow Sea Rim Economic and Technology Exchange (YSR) Conference was held in Kagoshima, Japan from November 29 to December 1, 2017, hosted by Kyushu Economy International. TCS has participated as the International Organization Observer upon the invitation of Kyushu Economy International, and TCS Deputy Secretary-General Ms. HAN Mei delivered the official presentation on TCS for the first time for TCS on the occasion of its plenary meeting. 
During the Plenary Meeting, in front of more than 200 participants from CJK Ministries, municipalities and business representatives, DSG HAN delivered the presentation under the title of "Contribution towards Trilateral Cooperation for the CJK Business and Local Governments as an International Organization," highlighting the significance of Trilateral Cooperation and TCS's achievements in economic affairs so far. Through DSG's presentation during its fourth time participating in YSR Conference since 2014, TCS has been more widely recognized by the CJK stakeholders of its role and activities in the Yellow Sea Rim region, which is one of the key regions for its trilateral economic cooperation among Japan, ROK and China.
The Conference consisted of the Director-General Meeting, Plenary Meeting, Business Forum, Food and Tourism Forum and Industrial site visits this year. The plenary meeting was attended by Heads from Kyushu Economic Federation and Korea-Japan Economic Association, and Director-Generals from Japan Ministry of Economy, Trade and Industry, ROK Ministry of Trade, Industry and Energy, China Ministry of Commerce, and more than 200 participants from CJK municipalities, business representatives and enterprises. The main themes discussed during the Conference were the promotion of regional exchange and the creation of new industries and new markets through innovation, with specific focus on the areas of environment, supply chain and healthcare. 
Since its launching in 2001, the YSR Conference has been held for 16 times promoting trilateral cooperation in trade, investment, technology and human resources. The next Conference will be held in Gunsan, ROK in 2018.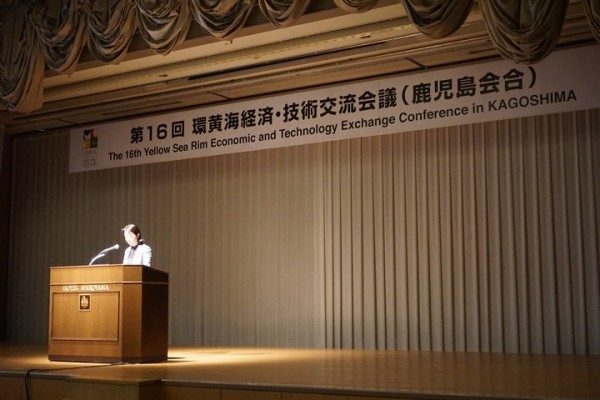 Presentation by Deputy Secretary-General HAN Mei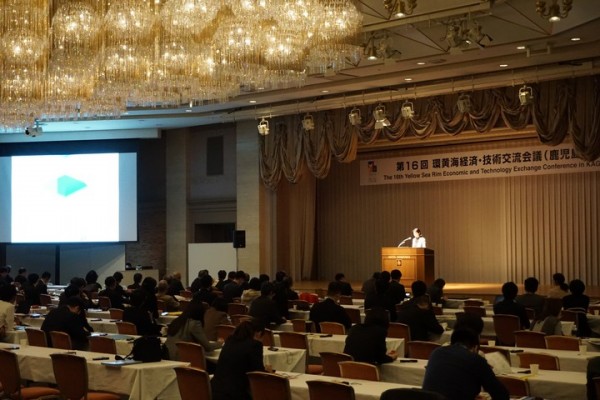 Overall view of the presentation by Deputy Secretary-General HAN Mei