Others
TCS held the 2nd lecture of TCS LOUPE
2014.11.13
The Trilateral Cooperation Secretariat (TCS) held the second lecture of 'TCS LOUPE' on November 13, 2014. The lecture was delivered by Ms. YANG Soo Young, the Socio-Cultural Officer of TCS on 'Reflection of CJK Societies on Dramas: Focus on Boys over Flowers'.
The lecture by Ms. YANG Soo Young compared different versions of the hit drama 'Boys over Flowers' in East Asia, and illustrated how media works reflect each societies in order to induce sympathy and popularity from the audience. The lecture lasted for two hours with a lively Q & A with the audiences.
TCS LOUPE stands for 'Lecture on Uncovering Panoramic East Asia'. The first series covers 'Pop Culture of China, Japan and Korea' for the first four months from October to December 2014. The third event on December 20 will be the dialogue among the pop culture fans of the three countries on 'Why Do I Enjoy CJK Culture Contents'.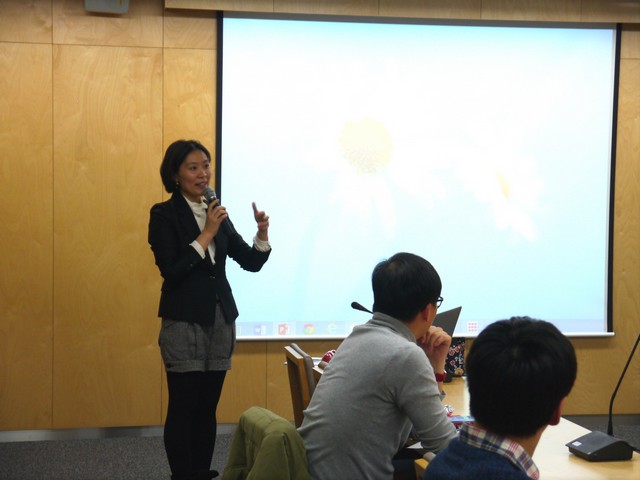 Second Speaker of the TCS LOUPE, Ms. YANG Soo Young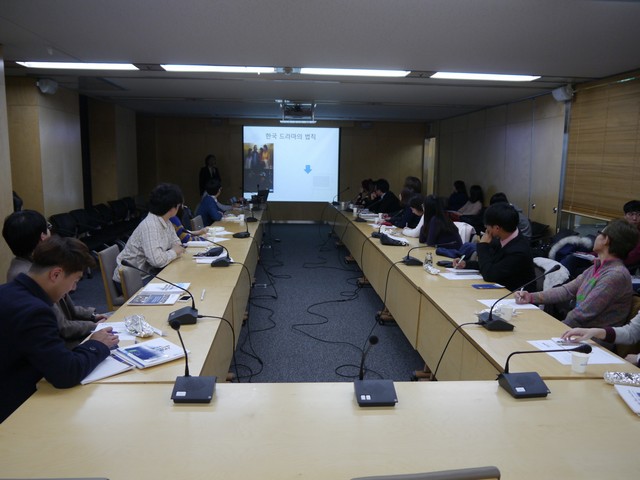 Audience attentively listening to the second lecture