Others
TCS participated in "KOREA-JAPAN Festival 2014 in Seoul"
2014.09.14
TCS participated in the 10th anniversary of "KOREA-JAPAN Festival 2014 in Seoul" held at Coex, Seoul, on September 14, 2014 and ran its promotion booth with the exhibition on TCS activities, fan decorating workshop and tea ceremony.
More than 300 people of different ages and diverse nationalities enjoyed the fan decorating workshop, drawing their original images of the trilateral cooperation. TCS also provided more than 20 kinds of teas from China, Japan and Korea at the tea ceremony with the aim to deepen general public's understanding of common cultures of the three countries.
KOREA-JAPAN Festival is one of the largest cultural exchanges between Korea and Japan supported by the two governments. This year's festival brought record‐breaking 50,000 visitors and offered various traditional as well as popular culture performances.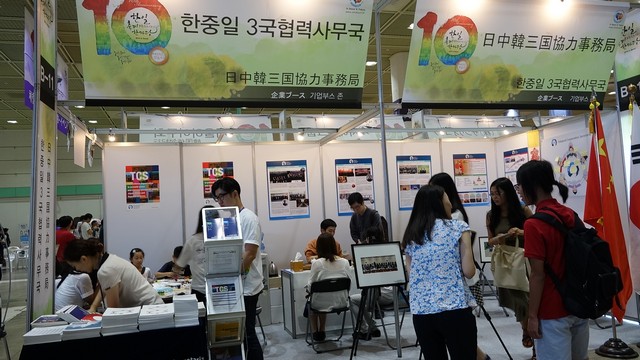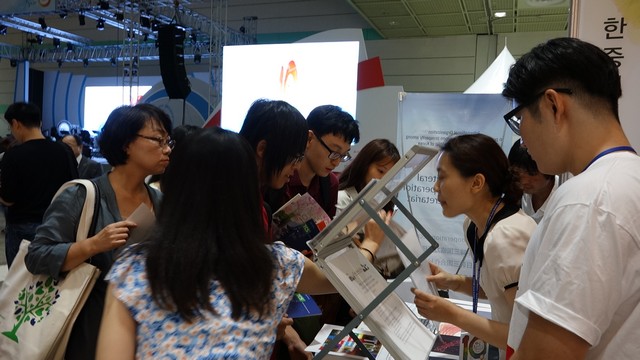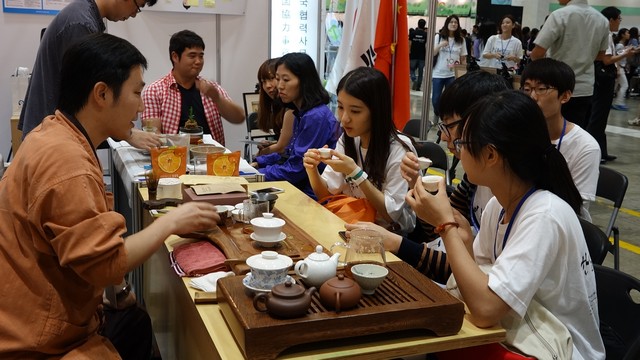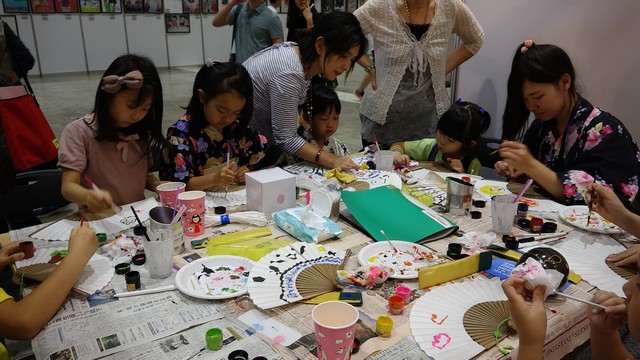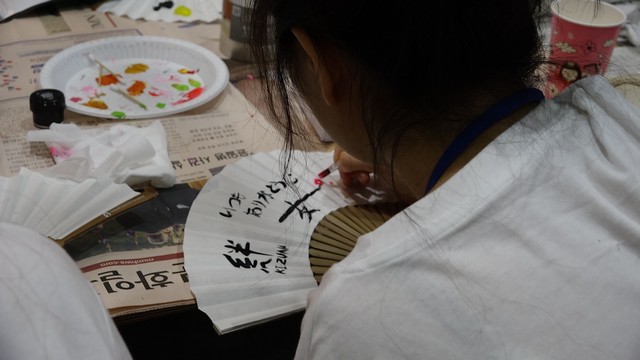 Drawing the wish for trilateral cooperation