Seminar & Forum
TCS hosted 2014 International Forum for the Trilateral Cooperation (IFTC) in Shilla Hotel
2014.04.15
The Trilateral Cooperation Secretariat (TCS) organized 2014 International Forum for the Trilateral Cooperation (IFTC), ti
tled "The Unity in Diversity – Fostering East Asian Identity & Spirit of Community" in Seoul, ROK on April 15th.
The Forum gathered high-profile incumbent government officials, renowned scholars and diplomatic community, and attracted more than 250 participants from the three countries. Despite of the uncertainties in the fr
ame of bilateral relations, the Forum gathered insightful and constructive proposals of the trilateral cooperation, and built up driving forces for future-oriented trilateral partnership.
The Forum was attended by dignitaries from the three countries. Mr. Ju Chul-ki, Korean Senior Presidential Secretary for Foreign Affairs & National Security; Mr. Bang Sang-hoon, President of Chosun Ilbo; Mr. Zhao Jinjun, President of China Foreign Affairs University; Mr. Kim Sung-hwan, Former Korean Foreign Minister; Mr. Ogoura Kazuo, Former Japanese Ambassador to the ROK delivered opening and keynote speeches, and expressed their expectation for the trilateral cooperation.
The Forum was composed by 3 sub-sessions of "In face of Uncertainty and Calling for New Thinking", "Wisdom of Integration – When Northeast Asia Encounters the West", "Towards the Perception of East Asian Citizen – Ways of Public Diplomacy". It addressed a variety of hot-spot current affairs including political climate in Northeast Asia, models of regional cooperation, China-Japan-Korea trilateral FTA, public diplomacy, people to people exchange, and etc.
Mr. Iwatani Shigeo, Secretary General of the TCS stated that the trilateral cooperation is crucial for the peace and prosperity of Northeast Asia. He added, "Recently, there may be ups and downs in the relationship among the three countries, but difficulties make it all the more important for the three countries to steadfastly promote the trilateral cooperation."
Since 2011, the IFTC is one of the most prominent projects of the TCS to raise the public awareness of the trilateral cooperation, as well as to provide in-depth policy references on future trends of the trilateral cooperation to the three governments. The Forum was co-hosted by the prominent media of the three countries - Chosun Ilbo, Asahi Shimbun and People's Daily.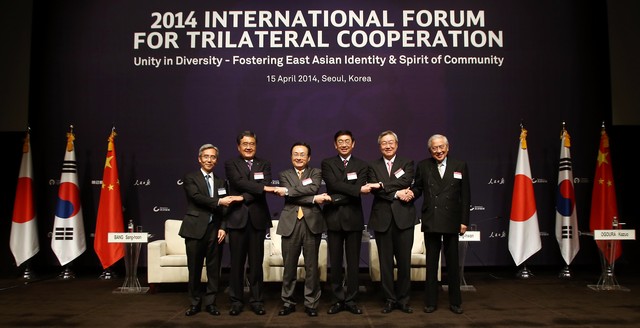 Group photo for keynote speakers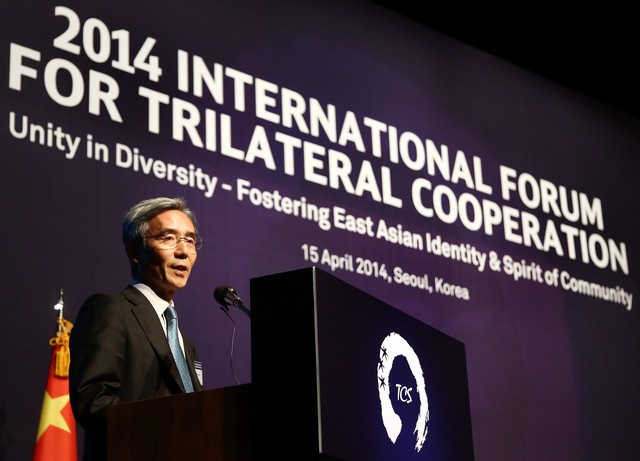 TCS Secretary General Mr. Iwatani Shigeo delivered welcoming remarks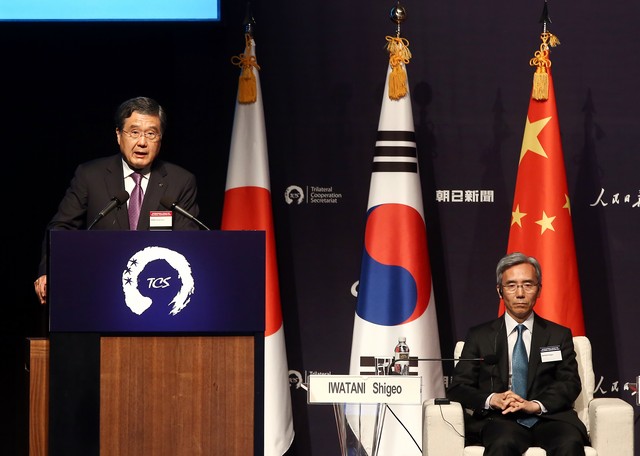 Congratulation remark by Mr. Bang Sang-hoon, President of Chosun Ilbo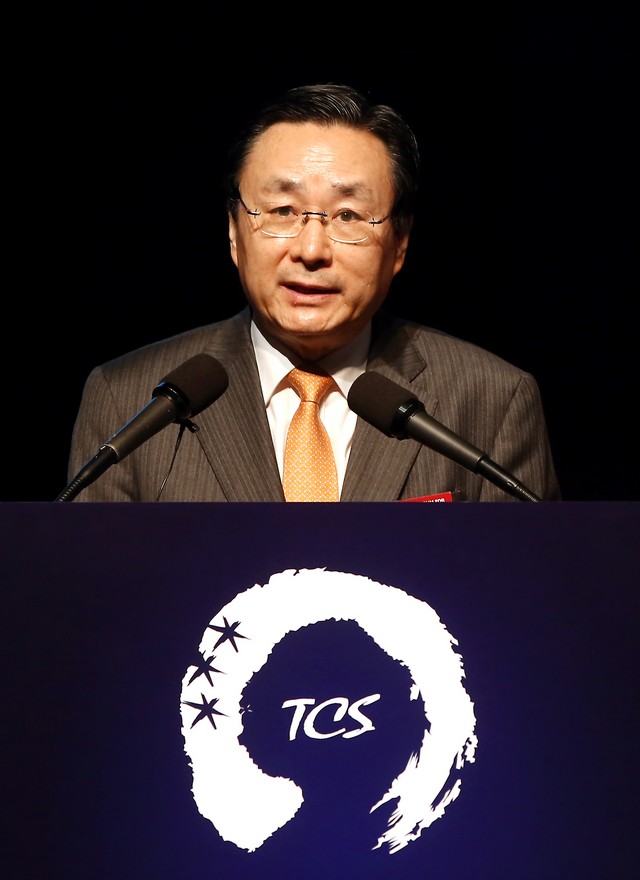 Congratulation remark by Mr. Ju Chul-ki, Korean Senior Presidential Secretary for Foreign Affairs & National Security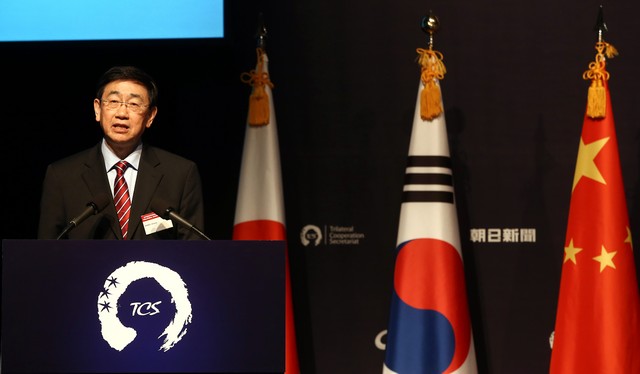 Keynote speech by Mr. Zhao Jinjun, President of China Foreign Affairs University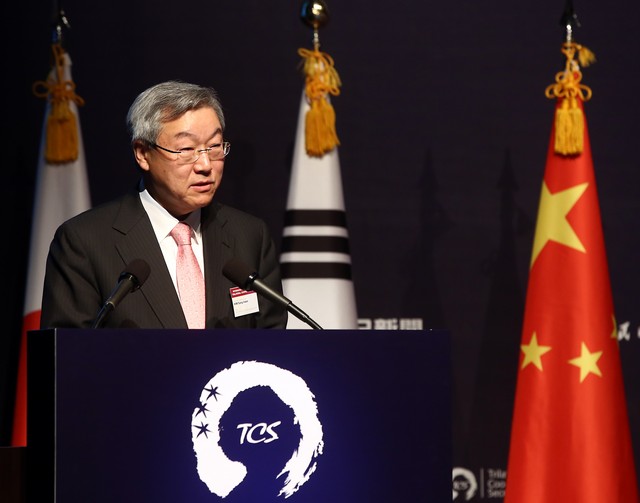 Keynote speech by Mr. Kim Sung-hwan, Former Korean Foreign Minister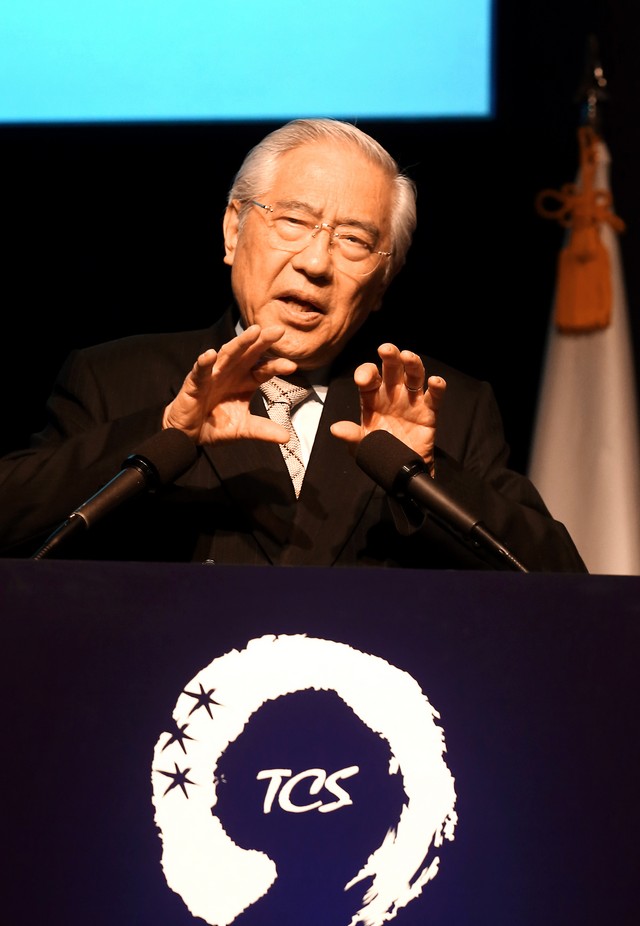 Keynote speech by Mr. Ogoura Kazuo, Former Japanese Ambassador to the ROK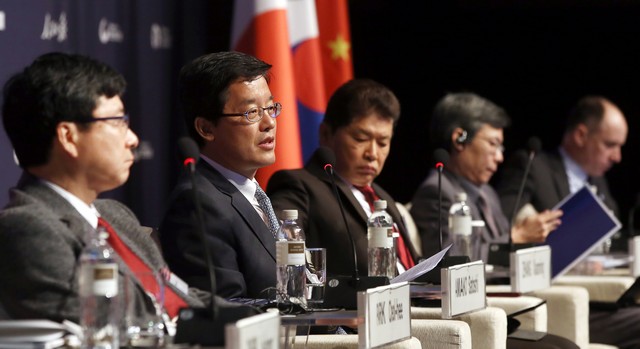 Session of "In face of Uncertainty and Calling for New Thinking"
Session of "Wisdom of Integration – When Northeast Asia Encounters the West"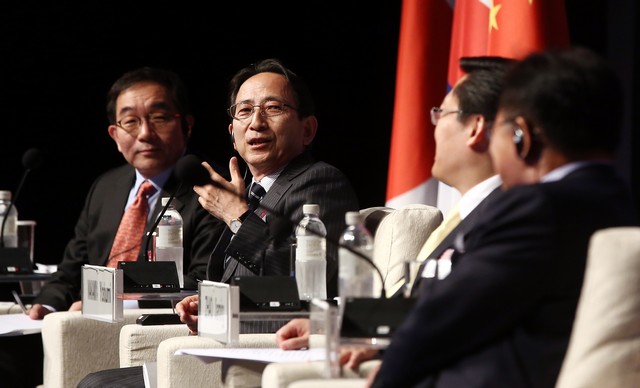 Session of "Towards the Perception of East Asian Citizen – Ways of Public Diplomacy"