Others
The Tokyo Contest of the Trilateral New Wave: University Student Short Video / Multimedia Presentation
2013.06.16
The Trilateral Cooperation Secretariat (TCS) convened the Tokyo Contest of the Trilateral New Wave: University Student Short Video /Multimedia Presentation Contest on Sunday, June 16, 2013, sponsored by the Ministry of Foreign Affairs of Japan and Japan Foundation. The Contest was designed to encourage university students of Japan, the People's Republic of China and the Republic of Korea to make cooperative teams and produce short videos or multimedia presentations on the trilateral cooperation. The aims of the Contest were to enlarge network of friendship among the youth of the three countries; and to improve public images of the three countries through their creative productions.
In the opening session, Ms. MATSUKAWA Rui, Deputy Secretary-General of the TCS, delivered opening remarks to welcome 80 students of 18 teams all over Japan, including Tokyo University, Waseda University, Keio University, Tokyo University of Marine Science and Technology, Tokyo Zokei University, Hosei University, Japan University, Meijigakuin University, Hitotsubashi University, Chiba University, Akita International University, University of Shizuoka, Hannan University, Ritsumeikan Asia Pacific University. The Contest consisted of 8 multimedia presentations and 10 short videos with various themes in a future-oriented manner, such as trilateral issues, shared interest, school life of the three countries, love story among the three nationals, specific proposals on the trilateral cooperation, etc.
Eventually a team 'DRAW' from Meijingakuin University and Tokyo Zoukei University has won the 1st prize and will advance to the final contest to be held in Seoul, ROK, on July 5, 2013, to compete with winner teams from the ROK and China Section.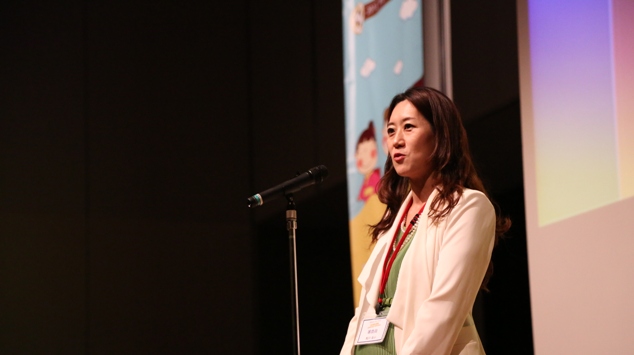 Opening Remarks by Ms. MATSUKAWA Rui, Deputy Secretary-General of the TCS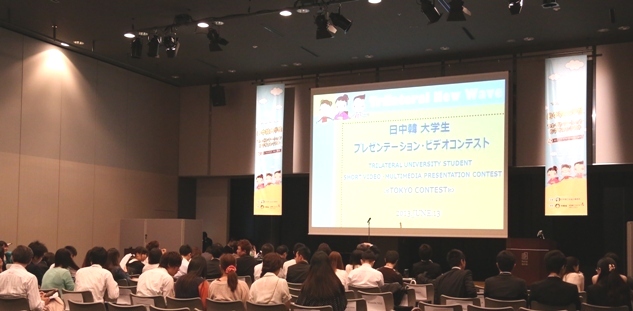 Tokyo Contest of University Student Short Video/ Multimedia Presentation Contest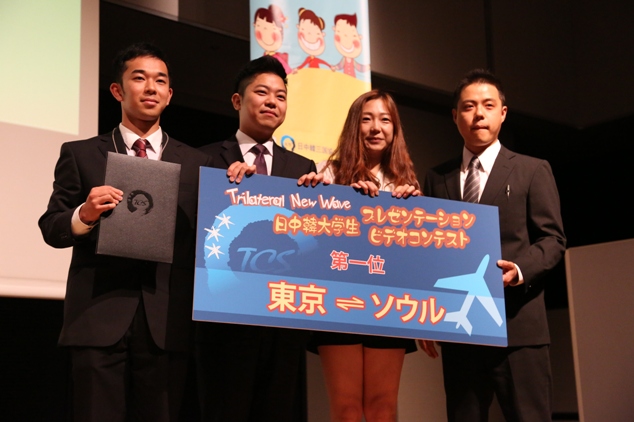 Winner Team, 'DRAW' from Meijigakuin University and Tokyo Zokei University