Others
TCS Secretary-General OU Boqian Delivered a Special Lecture at Seoul National University
2022.09.26
On September 26, 2022, Trilateral Cooperation Secretariat (TCS) Secretary-General OU Boqian delivered a special lecture at Seoul National University's Graduate School of International Studies. Titled "Shaping Our Future: Trilateral Cooperation among China, the Republic of Korea and Japan," the lecture aimed to promote understanding of Trilateral Cooperation and was joined by over 30 students and faculty members.
In the lecture, Secretary-General OU introduced the history and development of Trilateral Cooperation, highlighting its role in driving regional and global economic growth and stability. By listing up various challenges that beget both exogenous and endogenous needs and demands for cooperation, Secretary-General OU stressed that China, Japan and the Republic of Korea ought to remain committed to creating a positive impact on lasting peace and common prosperity of Northeast Asia. TCS would support this process through close collaboration and partnership with the government, academia, business and the civil society. Secretary-General OU then introduced some of key youth projects at TCS, such as the Young Ambassador Program, Campus Asia Alumni Network, and the Trilateral Youth Exchange Network, and called for the students' interest and support.
Students actively engaged in Q&A session and asked questions about impetuses through whichs the Trilateral Cooperation remains stable despite constant changes in the political landscape of member states, as well as about the changes in the region that came with the establishment of the TCS.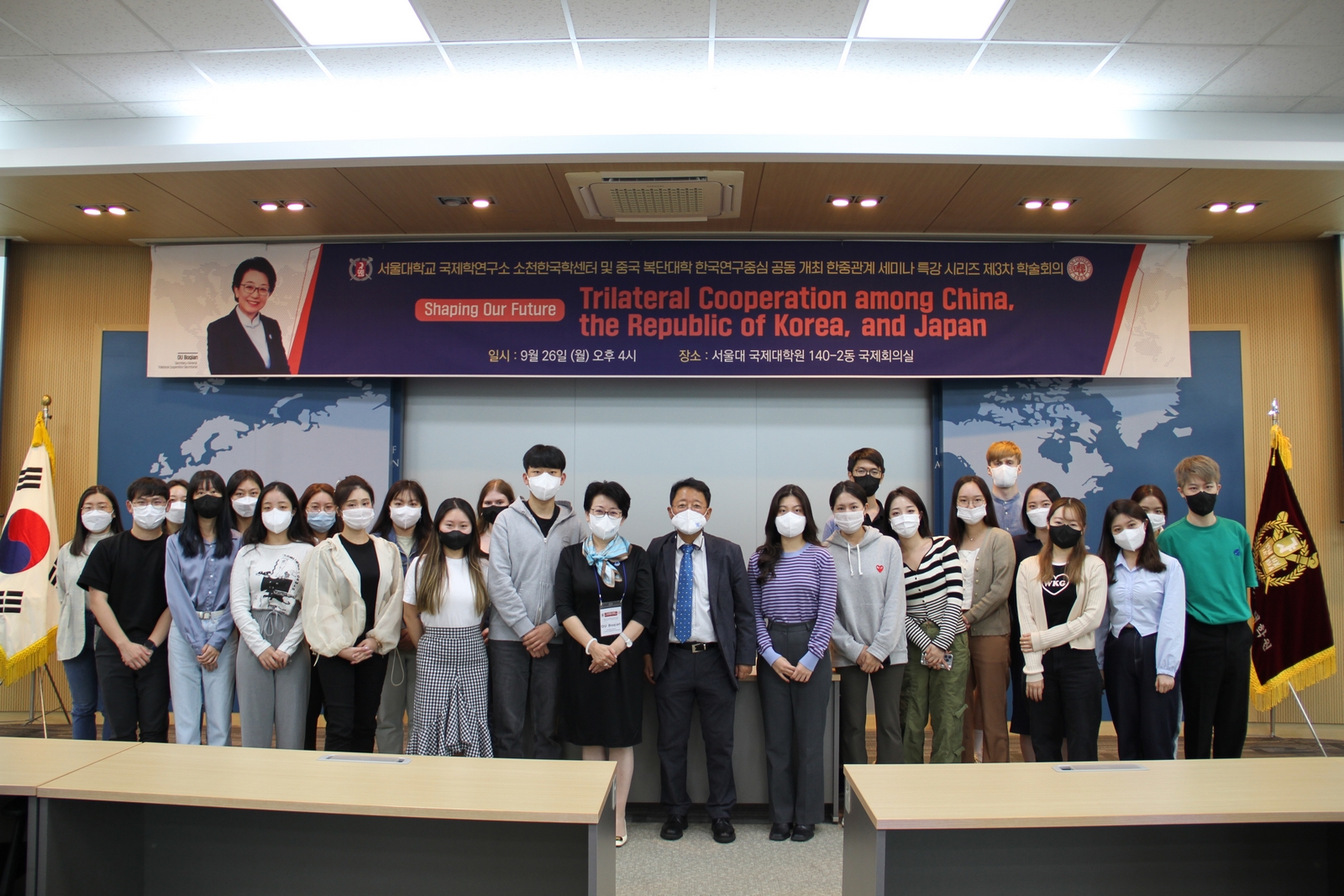 ▲Group photo with Professor PARK Tae Gyun and SNU GSIS students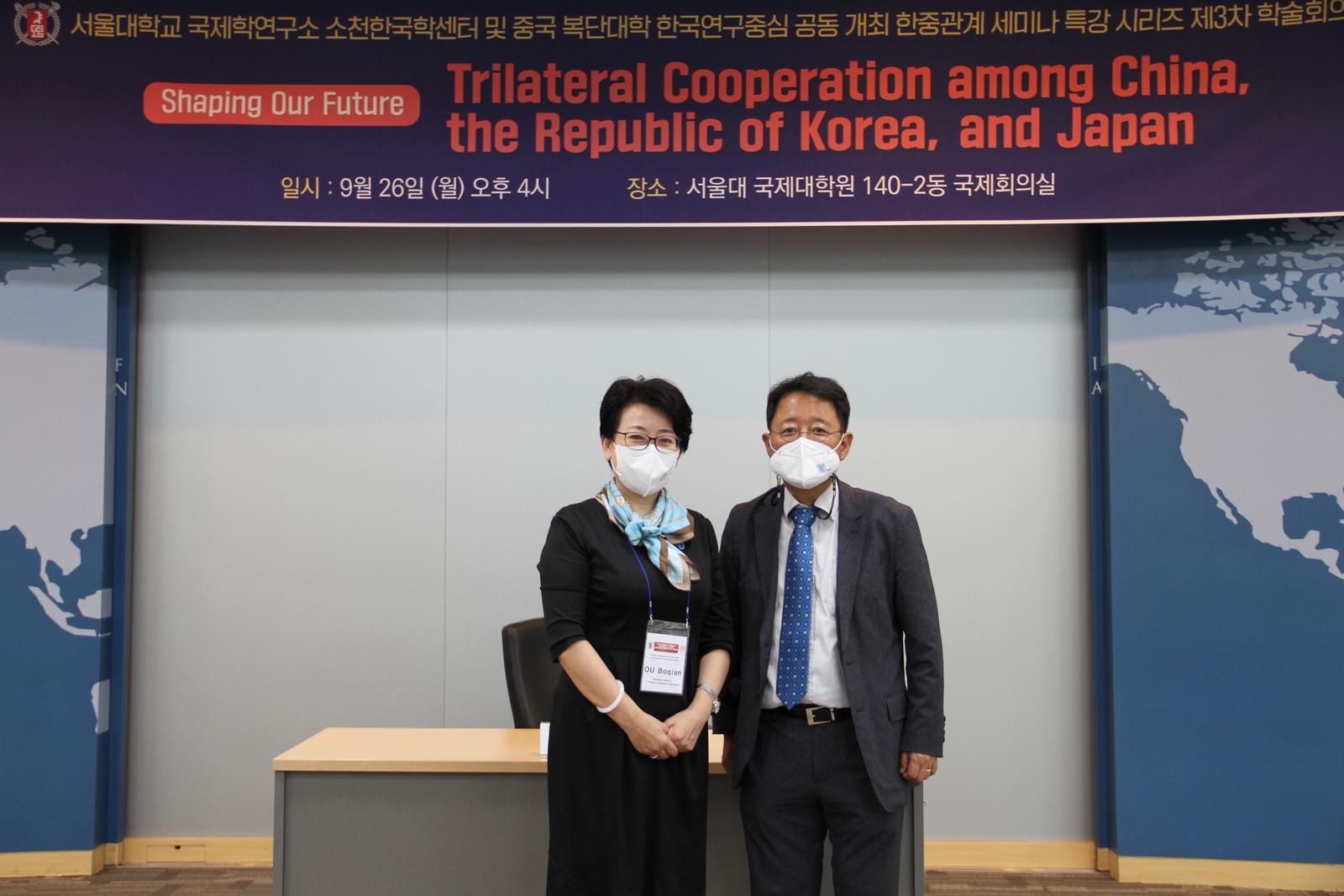 ▲TCS SG OU Boqian with Prof. PARK Tae Gyun