Seminar & Forum
Secretary-General OU Boqian Delivered Congratulatory Remarks at the International Disaster Resilience Leaders Forum Incheon 2022
2022.09.28
On September 28, TCS Secretary-General Amb. OU Boqian participated in the International Disaster Resilience Leaders Forum Incheon 2022 in Incheon and delivered the opening and congratulatory remarks at the opening session. The forum was hosted by UNDRR, Incheon Metropolitan City, Incheon Institute, and the Ministry of the Interior and Safety. TCS was a co-organizer of the Forum. Representatives of local cities and experts on disaster risk reduction (DRR) from various countries attended the Forum.
In her remarks, highlighting the importance of regularly sharing the DRR experiences and policies to learn from each other for further enhanced capacities, SG OU wished that the outcome of the forum with participation of prominent experts and practitioners from all over the world will be a great tailwind for implementing the Sendai Framework for Disaster Risk Reduction 2015-2030 and noted that TCS is committed to further enhancing regional and international cooperation in DRR in collaboration with key stakeholders.
In the Forum, Ms. MIZUTORI Mami, Head of UNDRR, and Mr. YOO Jeong-bok Mayor of Incheon Metropolitan City and H.E. Dato Lim Jock Hoi, Secretary-General of ASEAN, attended and delivered remarks.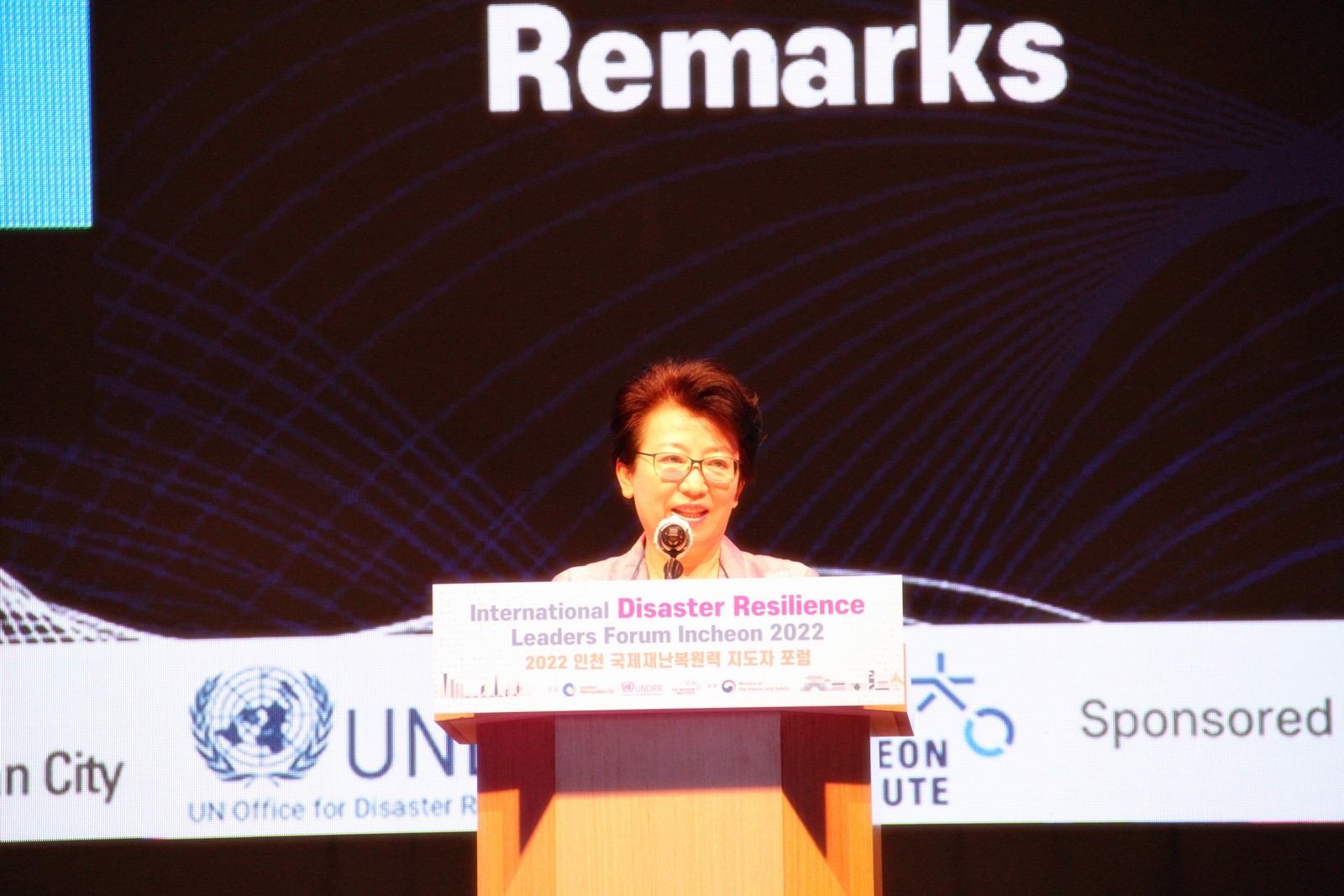 ▲SG OU delivered the Opening and Congratulatory Remarks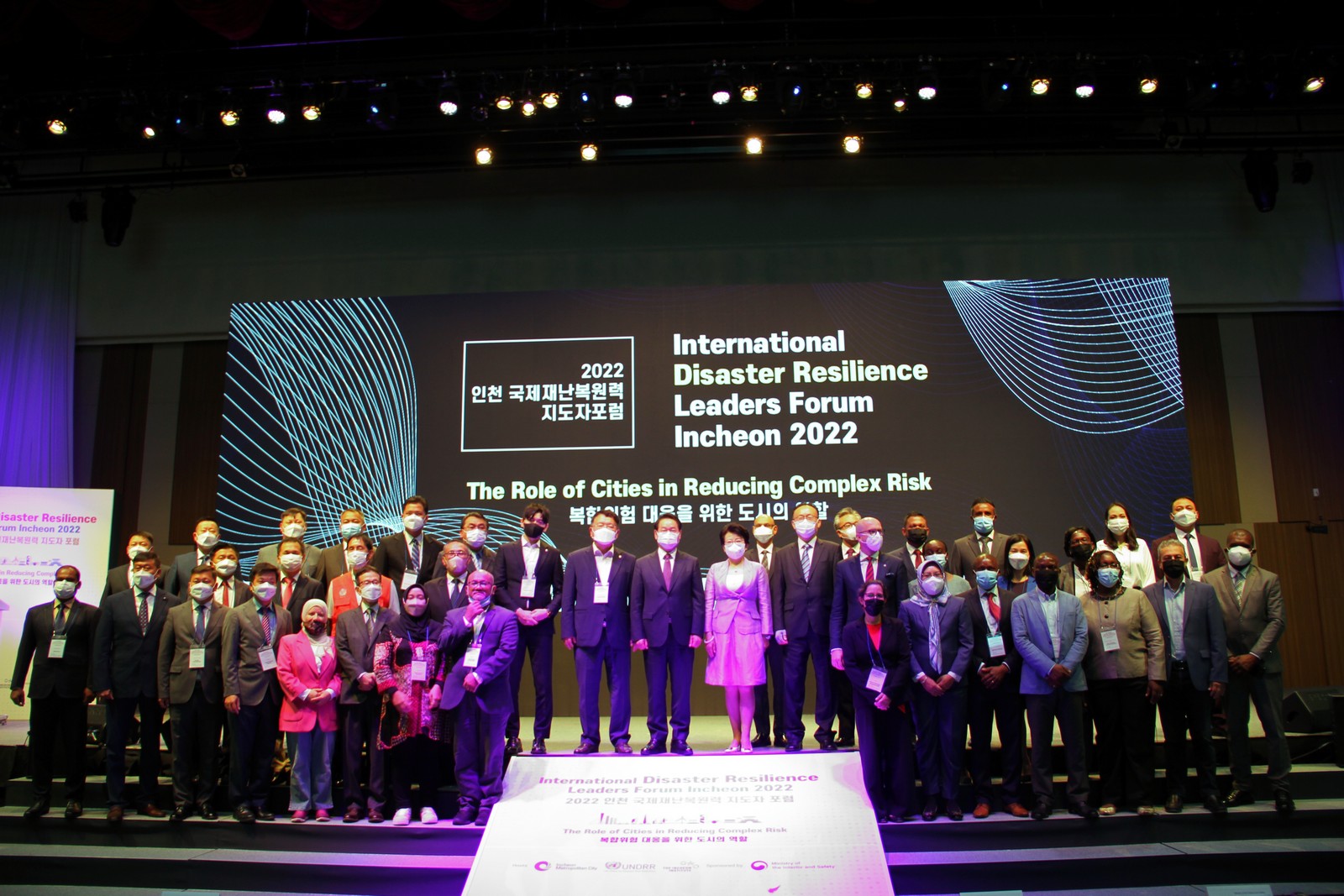 ▲Group Photo at the Opening Session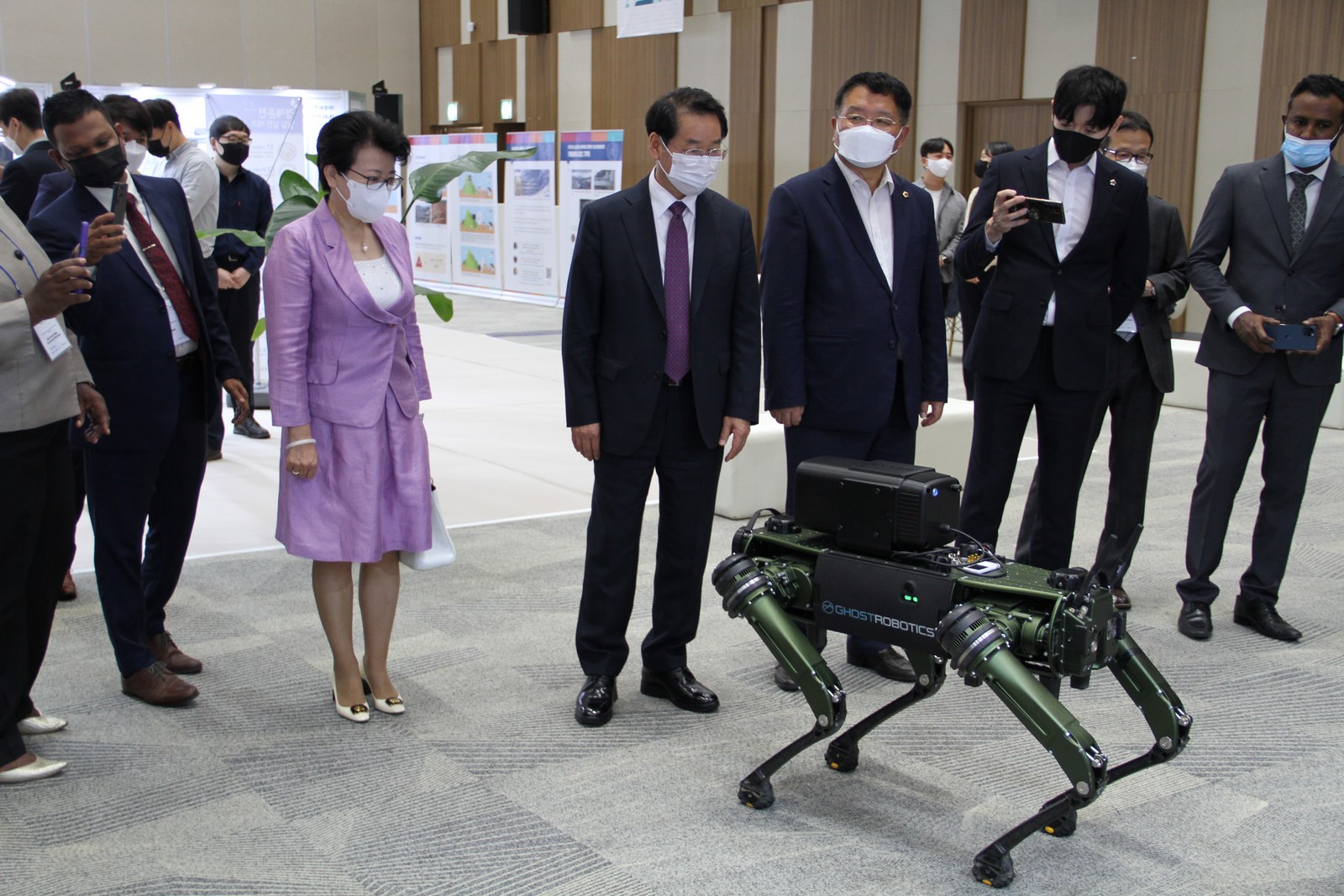 ▲SG OU observed a DRR robot with Mr. YOO, Mayor of Incheon Metropolitan City