Others
SG OU Boqian discusses cooperation with the Ministry of Internal Affairs and Communications (MIC), and Japan Centre for Economic Research (JCER)
2022.10.04
On 4 October 2022
, TCS delegation headed by Secretary-General OU Boqian visited the Ministry of Internal Affairs and Communications, and the Japan Centre for Economic Research. Deputy Secretary-Generals BEK Bum-hym and SAKATA Natsuko also attended the meetings.
At the Ministry of Internal Affairs and Communications (MIC), SG OU met Mr. TAWARA Yasuo, Director-General of Global Strategy Bureau, as well as representatives of the Statistics Bureau of Japan. SG OU underlined that in its second decade of development, TCS continues to support the Trilateral Cooperation mechanism by strengthening its government advisory roles and promoting public awareness, and for such purpose,

developed the

Trilateral Statistics Hub

to provide gateway to comprehensive understanding on the development trend of the three countries respectively and collectively. SG OU expressed TCS' readiness to contribute to Trilateral Cooperation in the information and communication technology as well as statistics area.
Director-General TAWARA appreciated the TCS efforts, and in light of ICT cooperation, noted the need for further activating information exchange among the working-level officials of the three countries. He also highly evaluated the significance of the statistics platform provided by the TCS. He expressed support to explore future cooperation to further strengthen cooperation in statistics, including capacity building.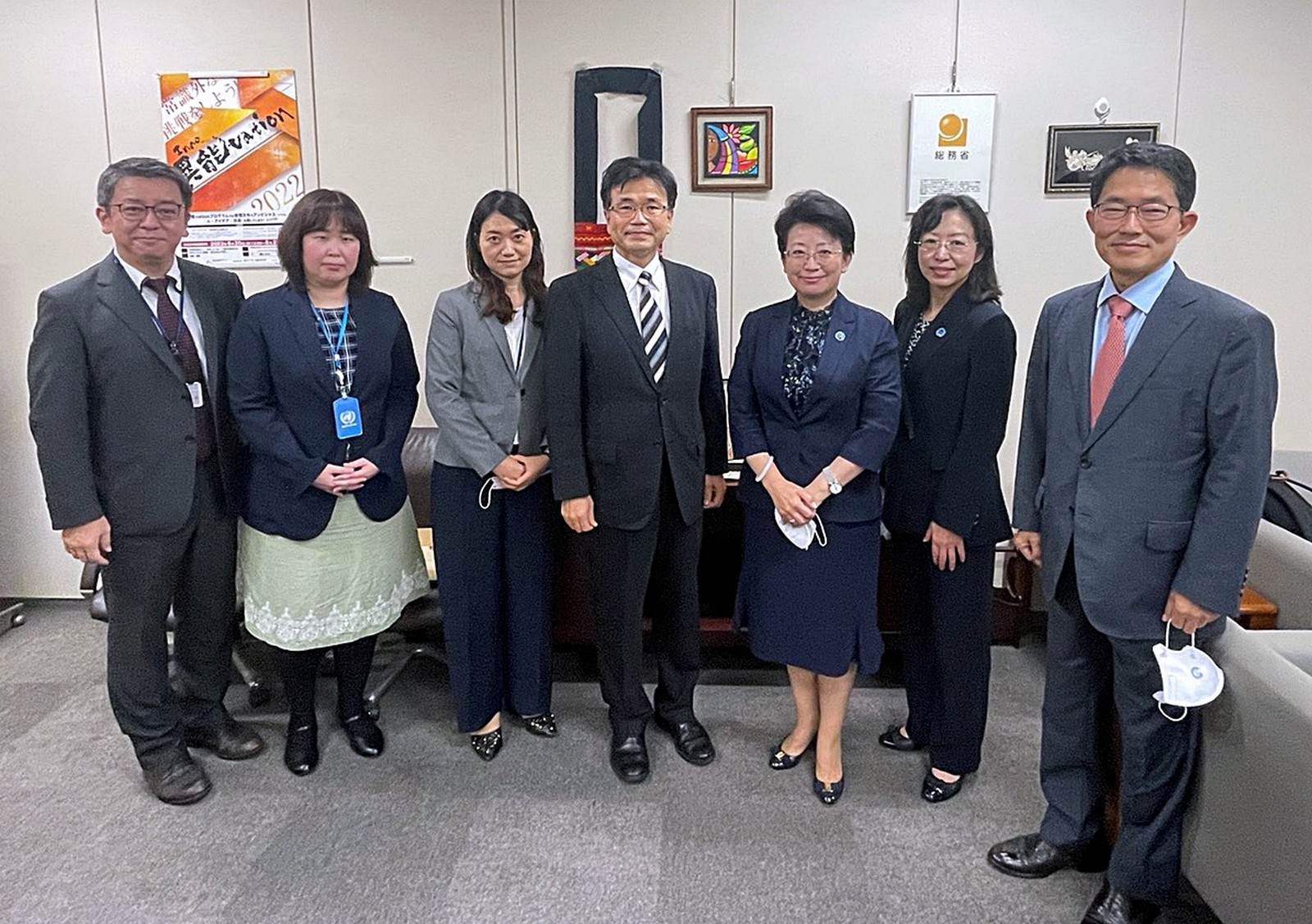 ▲Group Photo at Ministry of Internal Affairs and Communications
In the meeting with Mr. IWATA Kazumasa, Chairman of the Japan Centre for Economic Research (JCER), SG OU appreciated him for collaborating with TCS on various occasions and asked for his insights on what constructive roles TCS can play in further promoting the economic cooperation among the three countries amidst rapidly changing international political context. The two sides discussed common agendas that needs to be urgently addressed. Mr. IWATA underlined how the unstable international economic context makes Trilateral Cooperation even more significant, and raised digitalization, green economy and widening inequalities as potential areas for future cooperation.
JCER was one of the collaborating think-tanks for the TCS' flagship publication

Trilateral Economic Report 2011-2020

launched in June 2022, which provided comprehensive review of the past 10-year economic development of the three countries and analysed the implications of the emerging issues including digital economy. Mr. IWATA also joined the International Forum for Trilateral Cooperation 2022 held in June and shared his insights on RCEP and trilateral trade cooperation.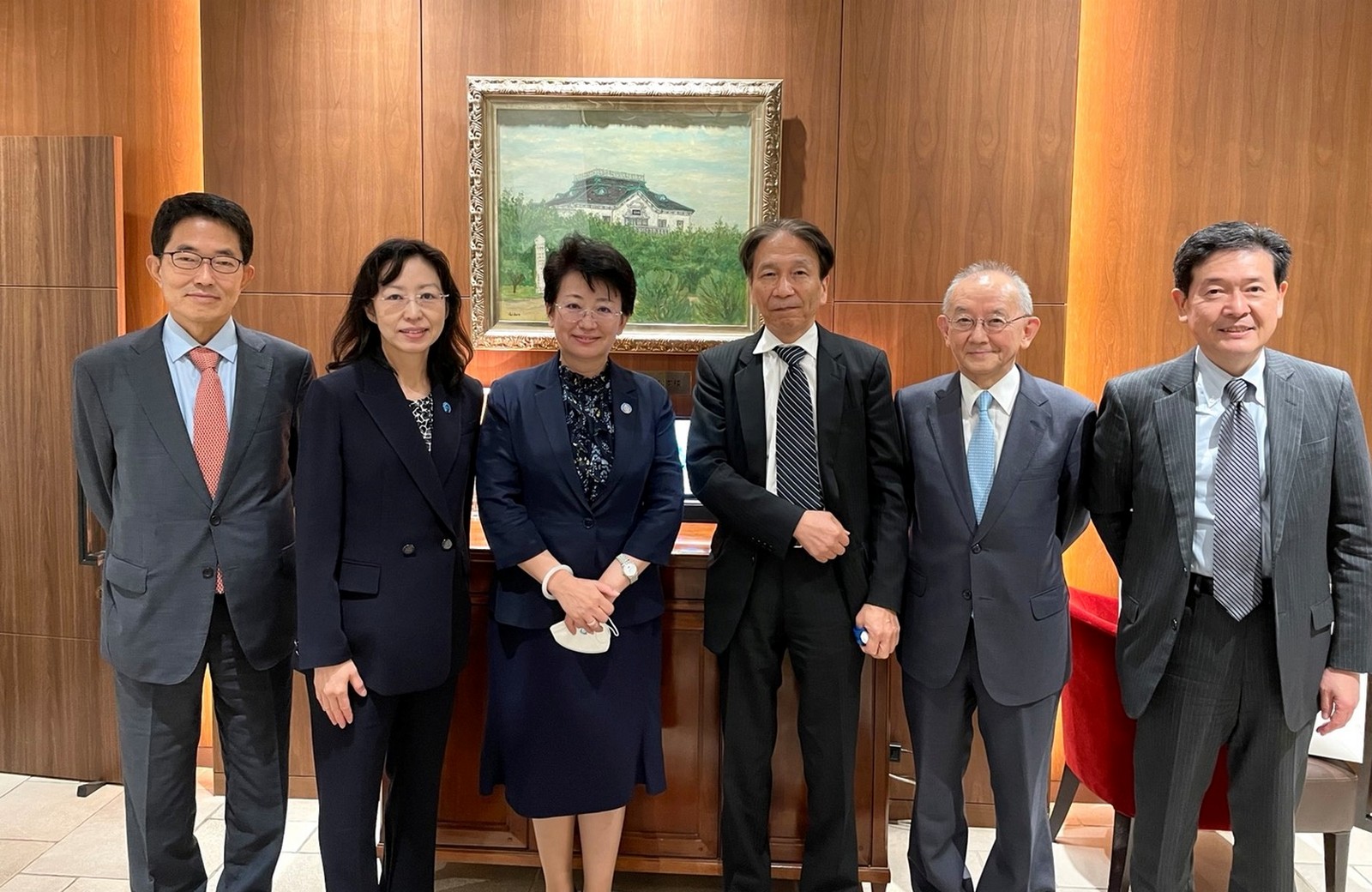 ▲Group photo with Mr. IWATA Kazumasa, JCER