Others
TCS Consultative Board Paid Courtesy Calls to CAMPUS Asia Implementing Universities in Japan
2022.10.06 ~ 2022.10.07
From October 6 to October 7, 2022, TCS Secretary-General Amb. OU Boqian and Deputy Secretaries-General BEK Bum-hym and SAKATA Natsuko (collectively the "Consultative Board") paid courtesy visits to Japanese universities implementing the CAMPUS Asia program: University of Tokyo, Waseda University, and Chiba University.
At each university, SG OU introduced the TCS' plans to further contribute to the CAMPUS Asia program by facilitating its alumni network with a dedicated website, where alumni can connect with each other, and universities can follow alumnus' career paths. The TCS plans to officially launch the website in early 2023, with an event in Japan. SG OU also further introduced plans to hold the launching ceremony of the Trilateral Youth Exchange Network (TYEN) conjunctly, TCS' ongoing effort in building a new platform for long-term engagement among Chinese, Japanese, and Korean youth. The TYEN will bring together past participants of TCS youth programs, along with young individuals interested in trilateral cooperation. TCS will officially launch both networks during a period which the TCS will promote as the

Youth Month

. SG OU requested assistance and cooperation from each university in this regard.
SG OU also suggested exploring the possibility of formal partnerships with each university. Such partnerships include the recruitment of students as interns, as well as inviting researchers to engage in joint studies with the TCS. SG OU noted that recent students increasingly perceive international organizations as an attractive career choice, and that TCS would meet the demands of students through internship opportunities.
At the University of Tokyo, Dr. IIDA Keisuke, Dean of the Graduate School of Public Policy (GraSPP), introduced the history of GraSPP and its close ties with Asia, from where a large portion of its foreign students come.Mentioning similar existing agreements with other international organizations, Dr. IIDA welcomed the idea of partnering with the TCS for providing career development opportunities to its students.
▲TCS Consultative Board and professors of the University of Tokyo
At Waseda University, Dr. SODA Osamu, Senior Dean of the School of Social Sciences welcomed the TCS delegation. Agreeing with SG OU that students wish to gain experience at international organizations overseas but often find it difficult to come across such opportunities, Dr. SODA welcomed the TCS' partnership proposal. He also added that the school is looking forward to cooperating with the TCS and its Youth Month related activities in Japan.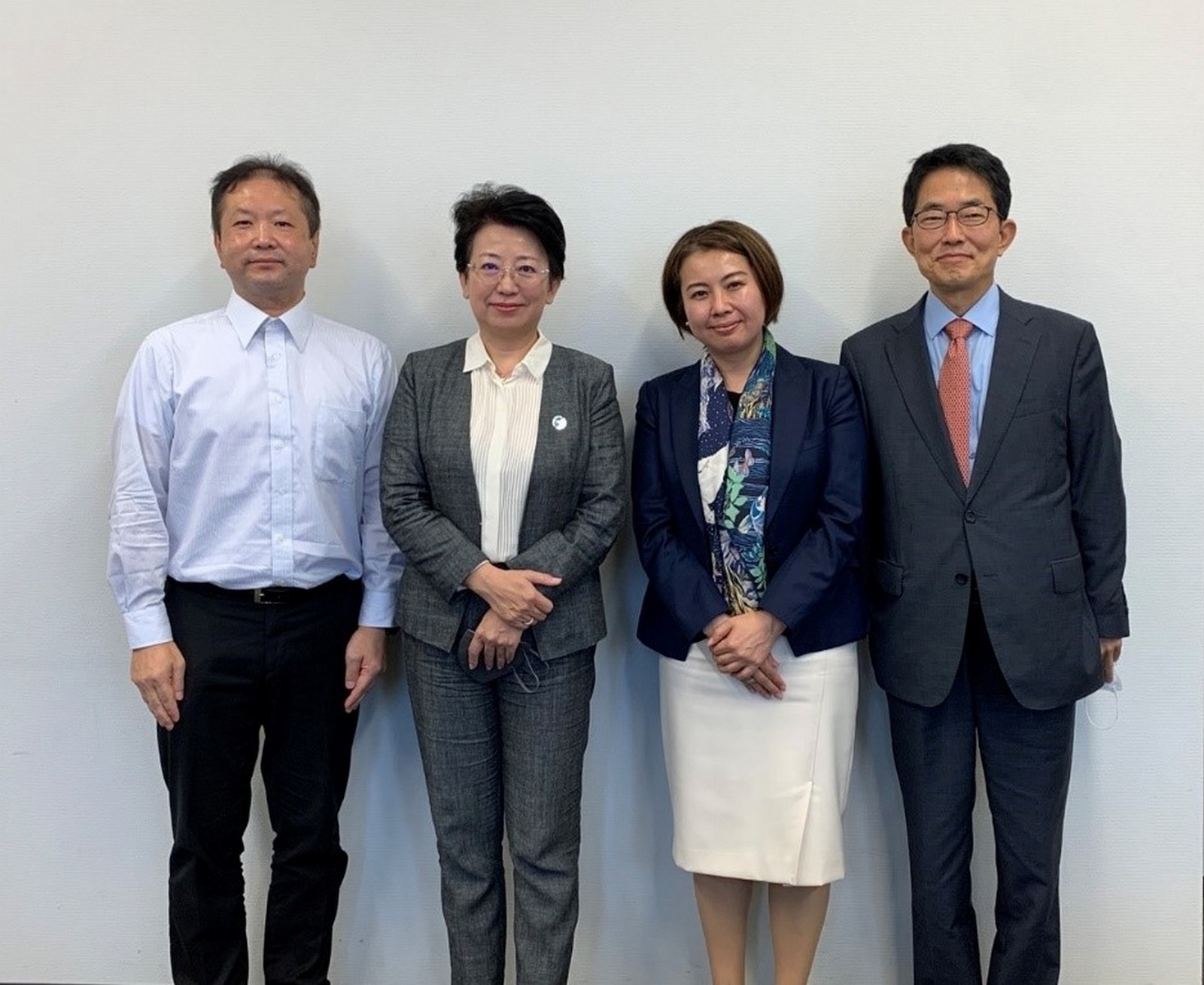 ▲TCS Consultative Board and professors of Waseda University
At Chiba University, Dr. UEDA Akira, head of the Design Research Institute, was joined by Dr. YANG Won-seok of the Shibaura Institute of Technology. The universities expressed a positive attitude towards further spreading the spirit of CAMPUS Asia among its students and welcomed cooperation to collect the opinions and ideas of students to further improve TCS' youth programs.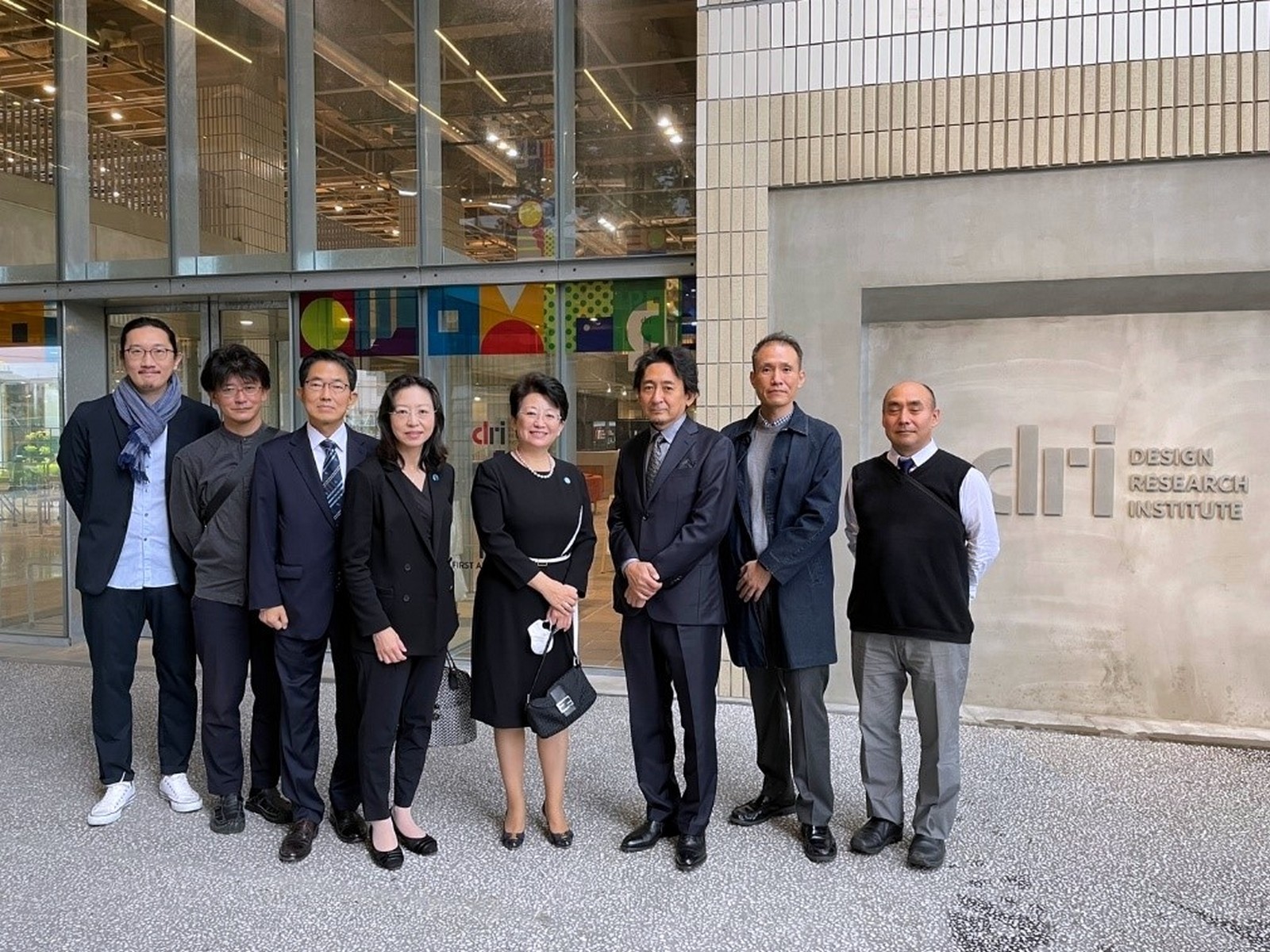 ▲TCS Consultative Board and professors of Chiba University and Shibaura Institute of Technology
The TCS will continue to engage universities and its students as a key channel for addressing the critical issue of descending mutual perception among the youth in the three countries.