TC Activities
Trilateral Expert Dialogue
2022.10.27
On October 27, 2022, the China-Japan-Korea Trilateral Expert Dialogue was held in a hybrid format, with the offline portion taking place at the TCS International Conference Hall. The TCS sponsored this event hosted by the Institute for Global Strategy and Cooperation, the Center for Japan Studies at the Sejong Institute, the Asian Cultural Studies Research Institute at Gachon University, the School of Northeast Asian Studies at Shandong University, and the Center for Contemporary Korean Studies at Keio University. TCS Secretary-General delivered congratulatory remarks.
Under the overarching theme of

Trilateral Cooperation and Respective Roles: Mutual Trust Building and Seeking for a New Type of Cooperation Mode

, scholars from China, Japan, and the ROK discussed the current challenges and future cooperative opportunities among the three countries in thematic sessions focusing on mutual trust, social and humanity exchanges, and economic/trade cooperation.
During her remarks, SG OU brought attention to the importance of trilateral cooperation, touching upon the economic potential of the three countries. Meanwhile, she acknowledged the unprecedented global environment and the complex internal dynamics among trilateral relations that prove a challenge to this goal. However, she suggested that greater crises and challenges makes further important the strategic significance of trilateral cooperation.
SG OU went on to propose four specific ways in which the three countries can enhance their cooperation: accumulating political trust, consolidating the ties of economics and trade interests, strengthening policy communication and coordination, and restoring/expanding people-to-people cultural exchange activities. She emphasized that trilateral cooperation is not an option, but an imperative.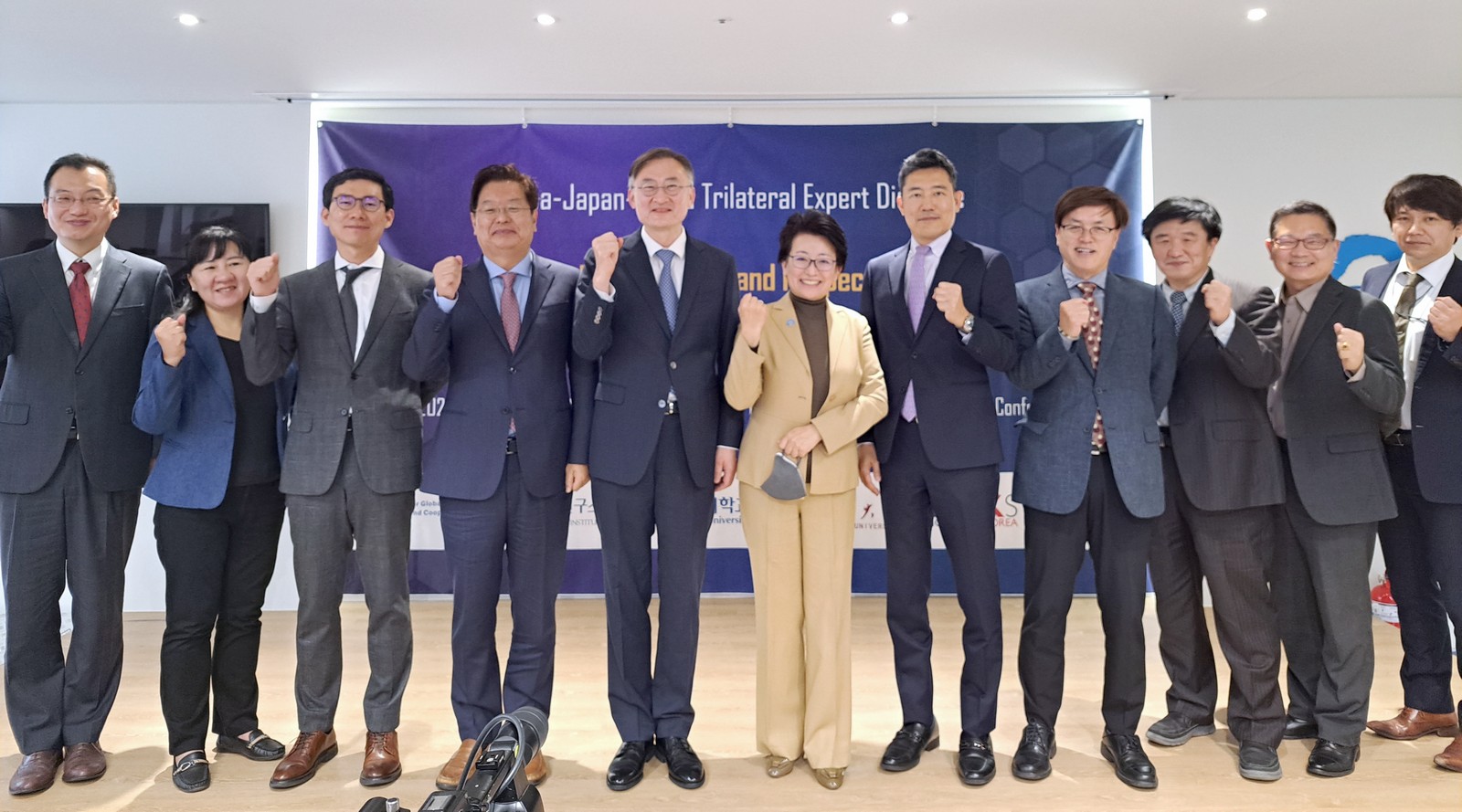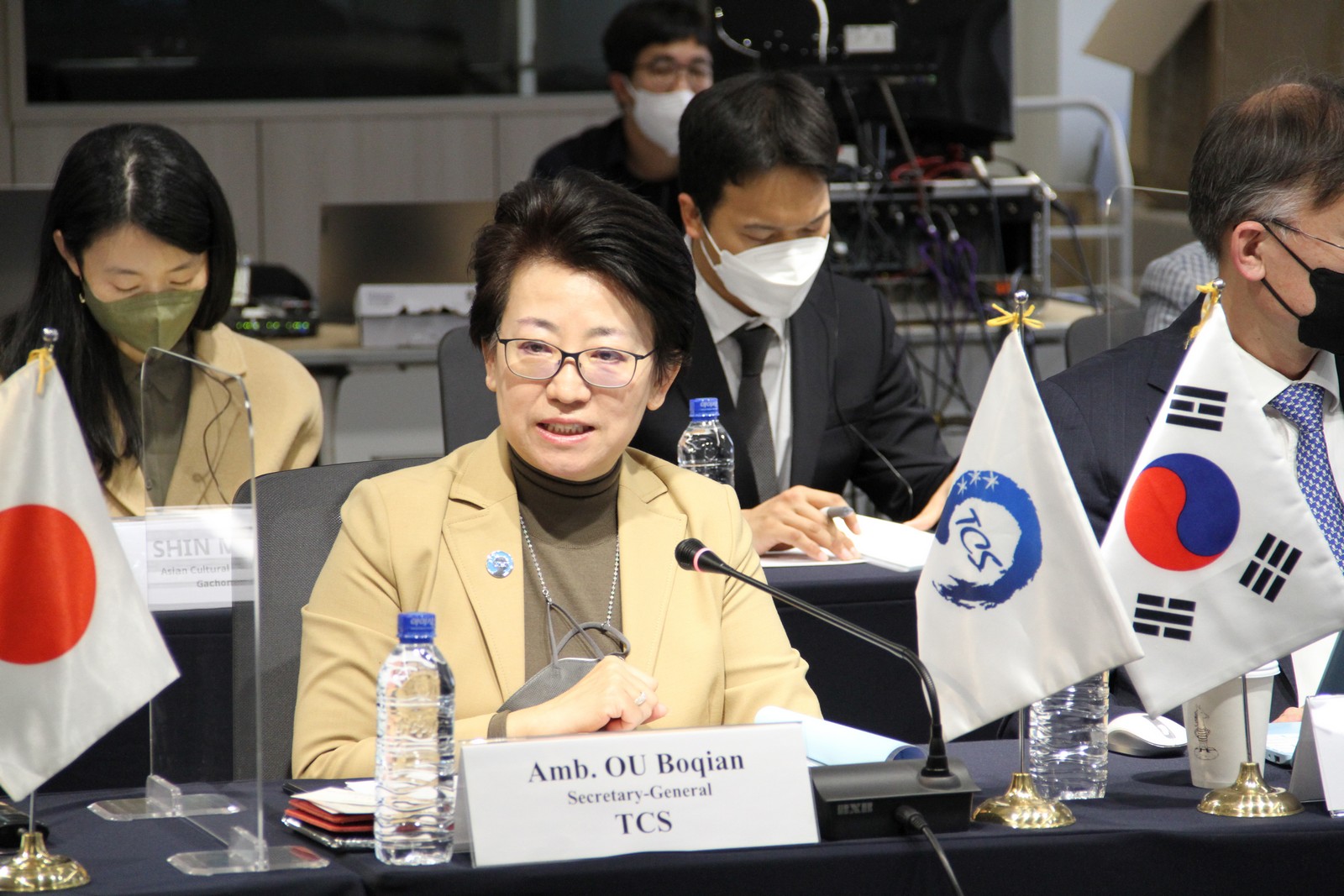 ▲ SG OU delivering remarks