Seminar & Forum
TCS Secretary-General Amb. OU Boqian delivers congratulatory remarks at East Asia Cooperation Forum 2022
2022.12.16
On December 16, 2022, Trilateral Cooperation Secretariat (TCS) Secretary-General Amb. OU Boqian attended the East Asia Cooperation Forum 2022 held in Seoul to deliver congratulatory remarks. Hosted by the Ministry of Foreign Affairs of the Republic of Korea, this forum was the first of its kind to be held strictly offline since the outbreak of the COVID-19 pandemic. Under the theme of "Exploring Cooperation for Freedom, Peace, and Prosperity in East Asia," the forum invited scholars and experts from Korea and abroad to discuss mini- and multilateral cooperation measures in East Asia. 1st Vice Minister CHO Hyundong of the Korean Ministry of Foreign Affairs and former Secretary General BAN Ki-moon of the UN delivered opening remarks and a welcome speech respectively.
In her speech, SG OU commended the Korean Ministry of Foreign Affairs for their efforts in organizing this forum. She highlighted the value and impact of open discussion as East Asia makes ready for the post pandemic era in which several transnational challenges await. In this light, she urged the East Asian community to cumulate more experiences of cooperation and suggested that the existence and operation of TCS was one such example, which demonstrates the commitment of the governments of China, Japan, and Korea to open and sustainable communication.
The East Asia Cooperation Forum consisted of three sessions, each focusing on multilateral cooperation, economic security, and climate change, with speakers and panelists from Korea, the United States, Japan, China, Australia, Singapore and New Zealand. They had in-depth discussions on the need for flexible diplomacy, interconnectedness of global economic security, and the processes for environmental cooperation, among many other issues.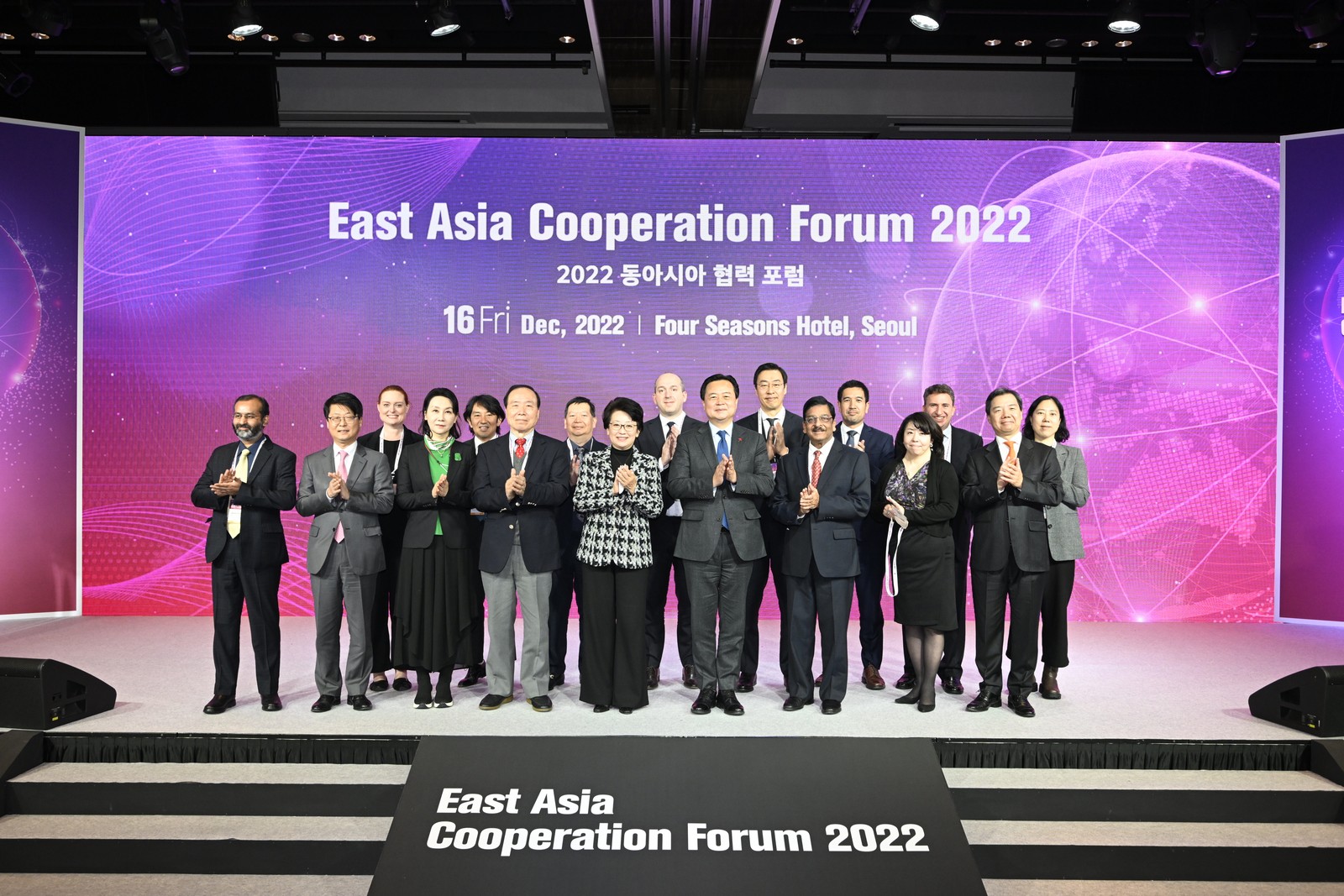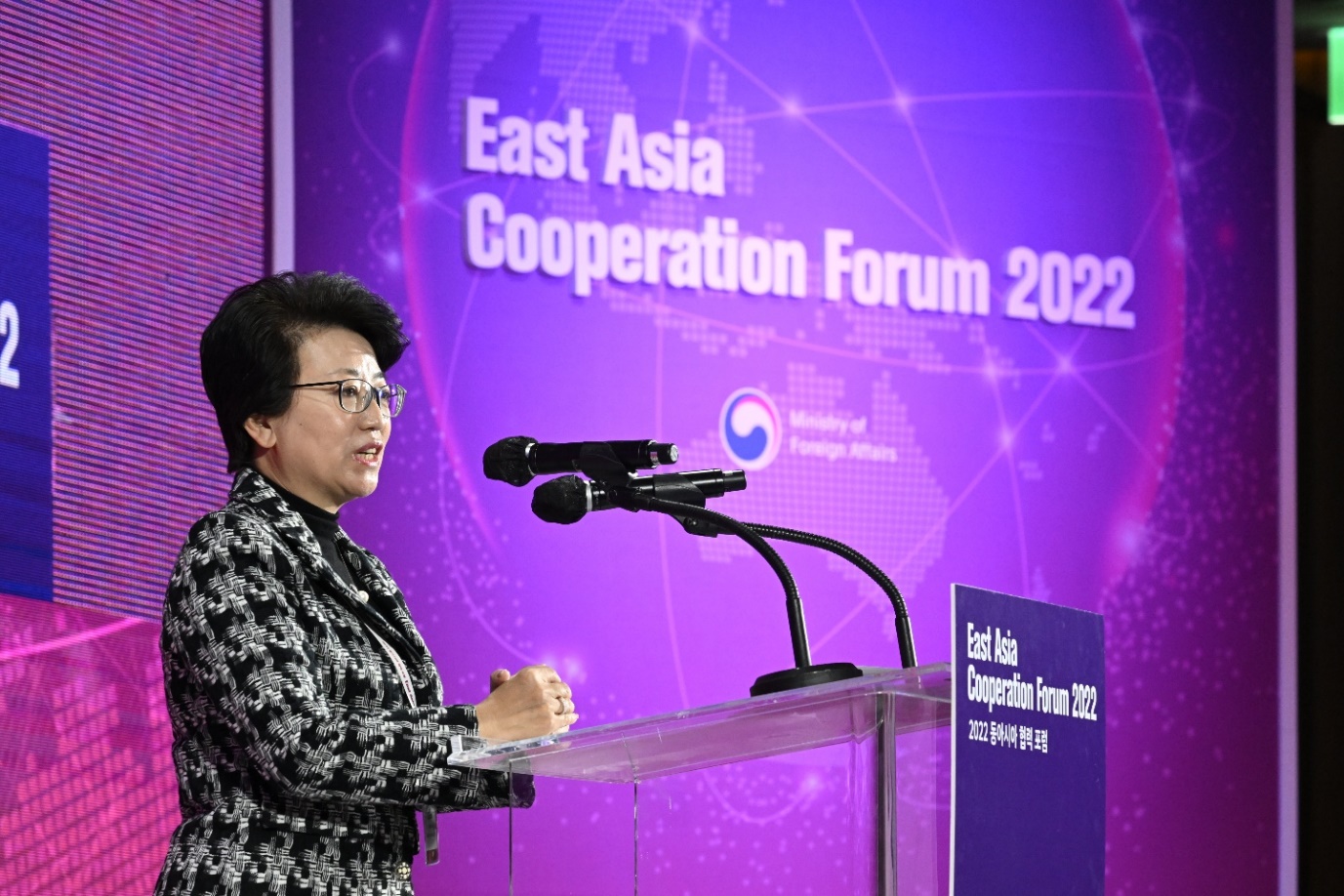 ▲ SG OU Boqian delivering opening remarks