TC Activities
Young Ambassador Program (YAP) 2023
2023.02.07 ~ 2023.02.21
The Trilateral Cooperation Secretariat (TCS) organized the Young Ambassador Program (YAP) 2023 from February 7 to 21, 2023, during the TCS-initiated Trilateral YouthMonth. This year's YAP themed on addressing themutual public perceptions among the three peoples, consisted of a variety of lectures, dialogues, site-visits, cultural immersion, career talks, CJK youth talks, and team projects. Thirty qualified undergraduate and graduate students from China, Japan, and the ROK joined the program, with 25 participants joining offline and 5 online.
The dialogues and lectures served to enhance the participants' understanding of challenges and opportunities for mutual public perceptions and regional cooperation in Northeast Asia. Participants learned about Trilateral Cooperation from TCS SG OU Boqian, historical and cultural bonds in Northeast Asia from senior CJK professors, mutual public perception insights from seasoned CJK journalists, East Asia regional cooperation review and prospect from senior CJK ambassadors. The online and offline site visits and cultural immersion to Jeonju city (East Asia Culture City 2023), Incheon city, Xiangyang City, East Asia Foundation, UNDRR Office for Northeast Asia (ONEA), ASEAN Secretariat and so on enabled participants to have a vivid understanding on the importance of Lasting Peace and Common Prosperity in the region, and first-hand experiences of Shared Culture.
This year's program was featured with spotlights on youth. On the TCS-designated Trilateral Youth Day (10 February 2023), theYAP organized in Seoul, interacted online with the launching ceremony of Trilateral Youth Exchange Network, and the final competition of Trilateral Youth Speech Contest. The YAP program was also designed with seven TED-like CJK Youth Talks to stage Young Ambassadors for their thoughts on voluntary basis, and the solicited thought-provoking speeches covered cultural conflicts, semiconductor issues, nationalism, women's rights and so on. Another three CJK Career Talks presented professional insights and career advice from international organization employees (represented by TCS' own staff), online influencers and art curators.
Throughout the program, participants were divided into teams and were tasked with proposing a potential project for the TCS to pursue. The TCS Board presided over the team project presentations on the final day of the program. Students proposed projects such as a Trilateral Career Development program, CJK Youth Policy Centre, and CJK Youth Leader Club in High Schools. The board awarded the excellence award to the team 2 for their project titled CJK Youth Wave. Two individual awards, YAP Excellence Award and Young Ambassador's Choice Award were also conferred to two individuals that most contributed to the program.
Started in 2013, the YAP is a short-term student exchange program that offers a range of opportunities for promising individuals of China, Japan, and the ROK to enhance understanding of the Trilateral Cooperation and foster a sense of community and friendship among the young generation of the three countries.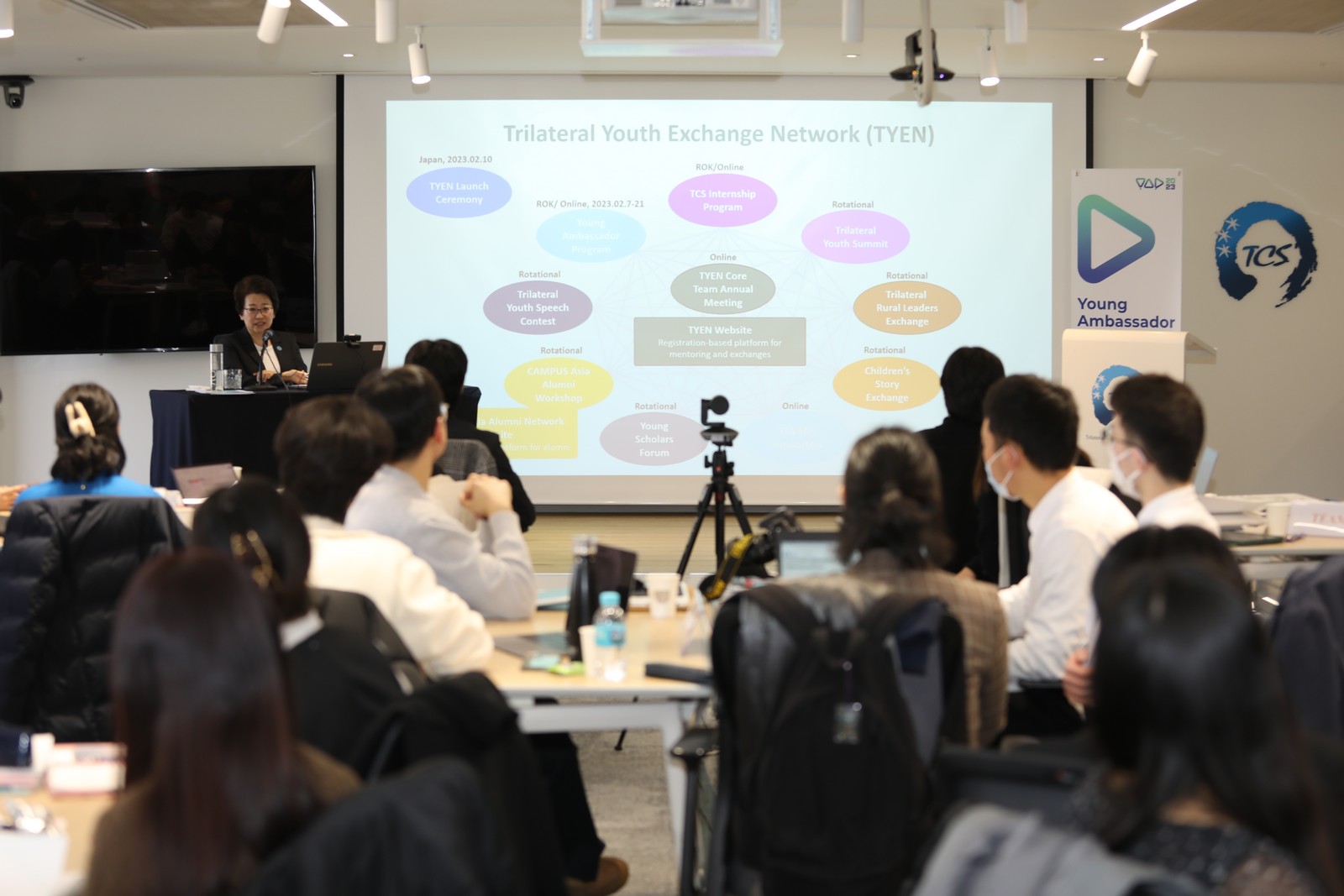 ▲Dialogue with TCS SG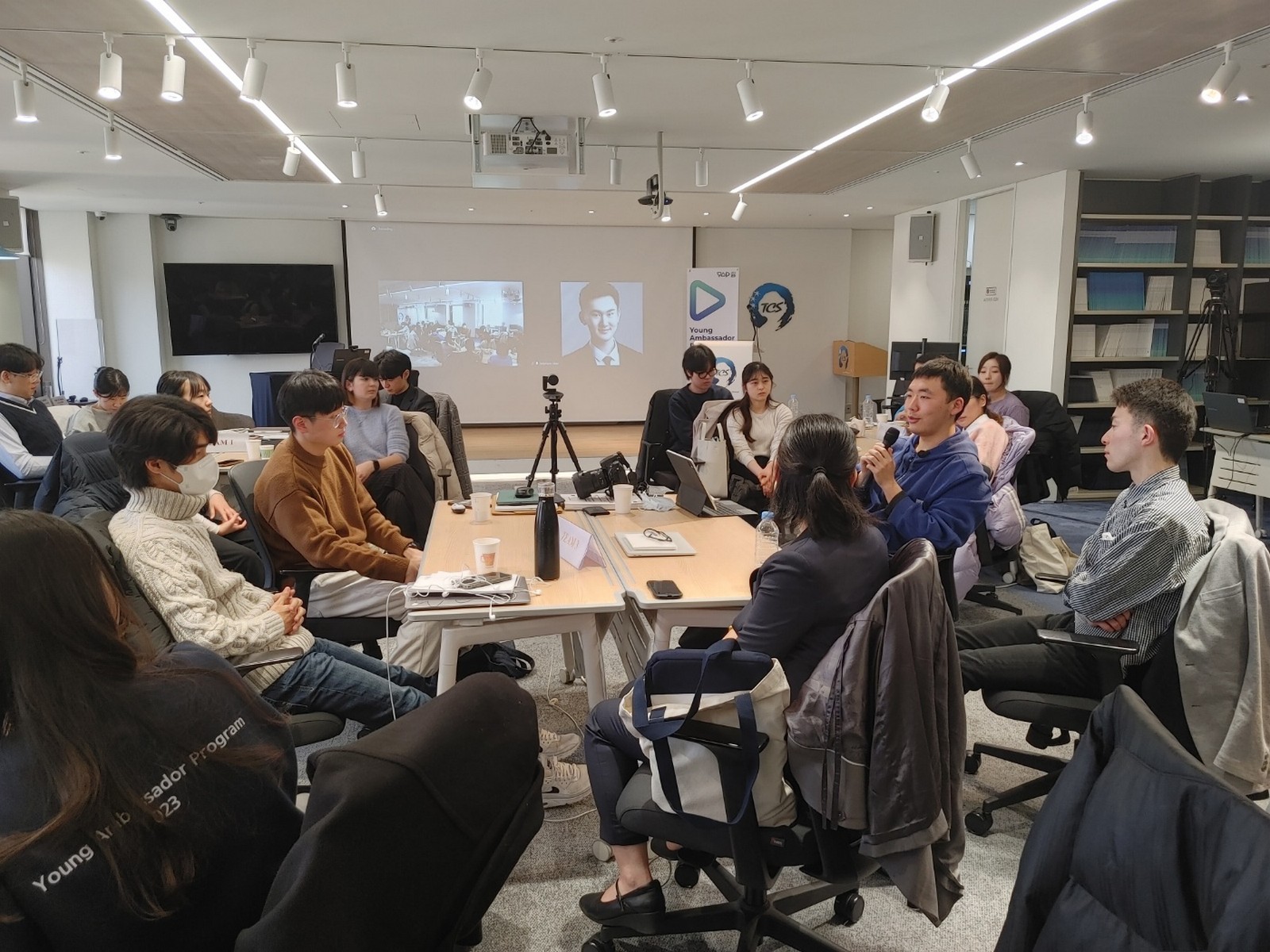 ▲Discussion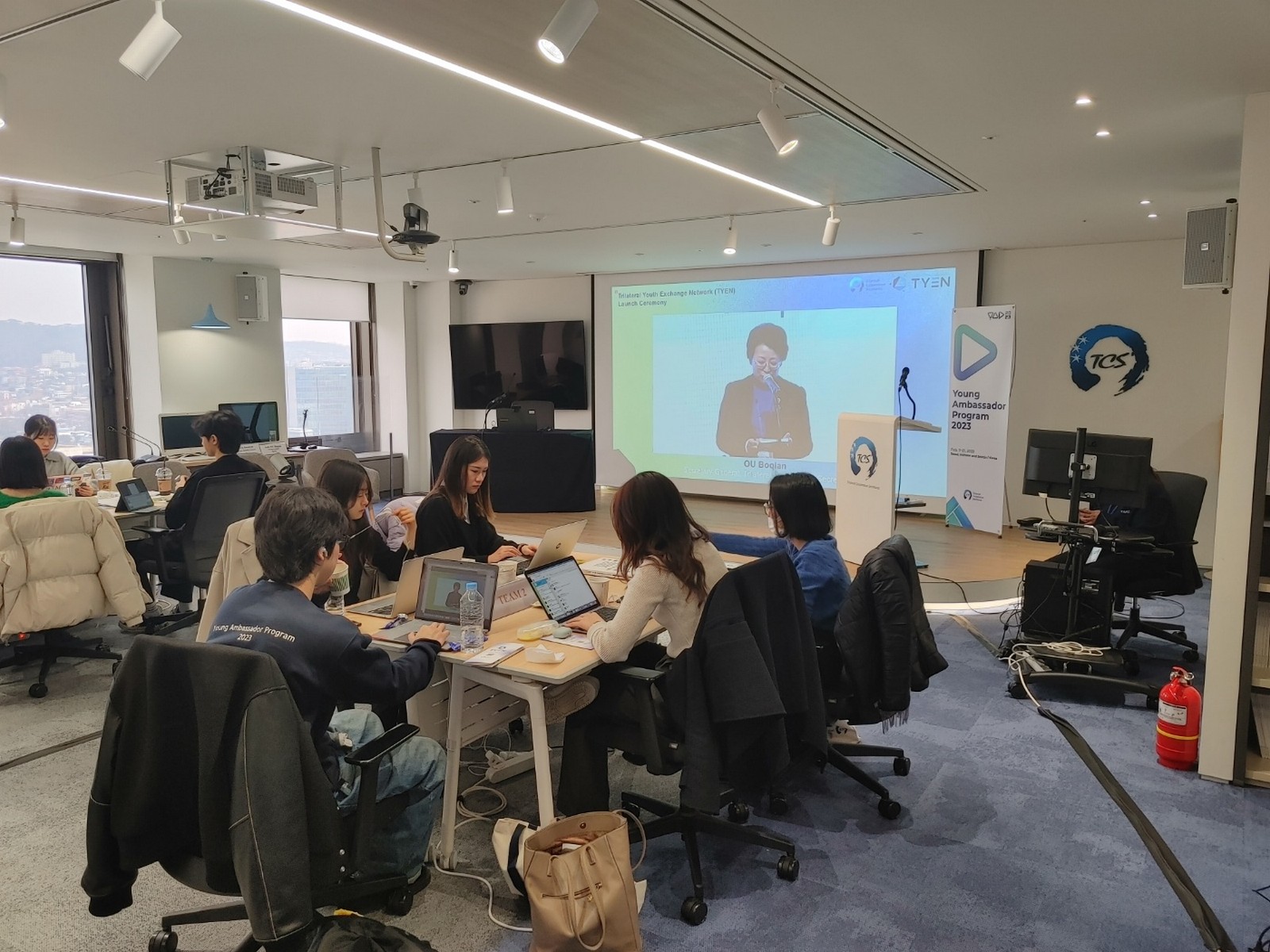 ▲Interaction with Events Organized in Japan during TCS Trilateral Youth Month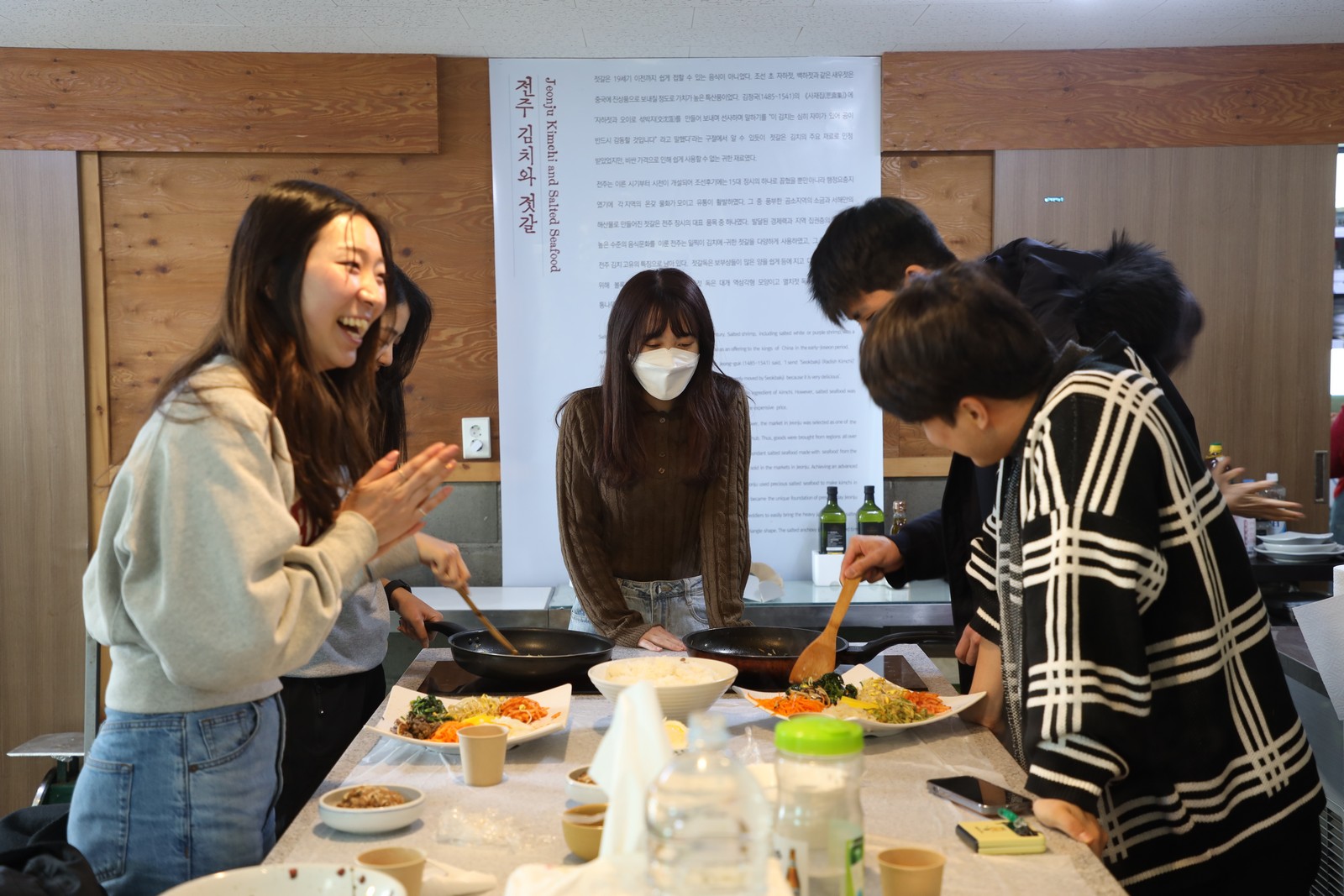 ▲Cooking Experience Workshop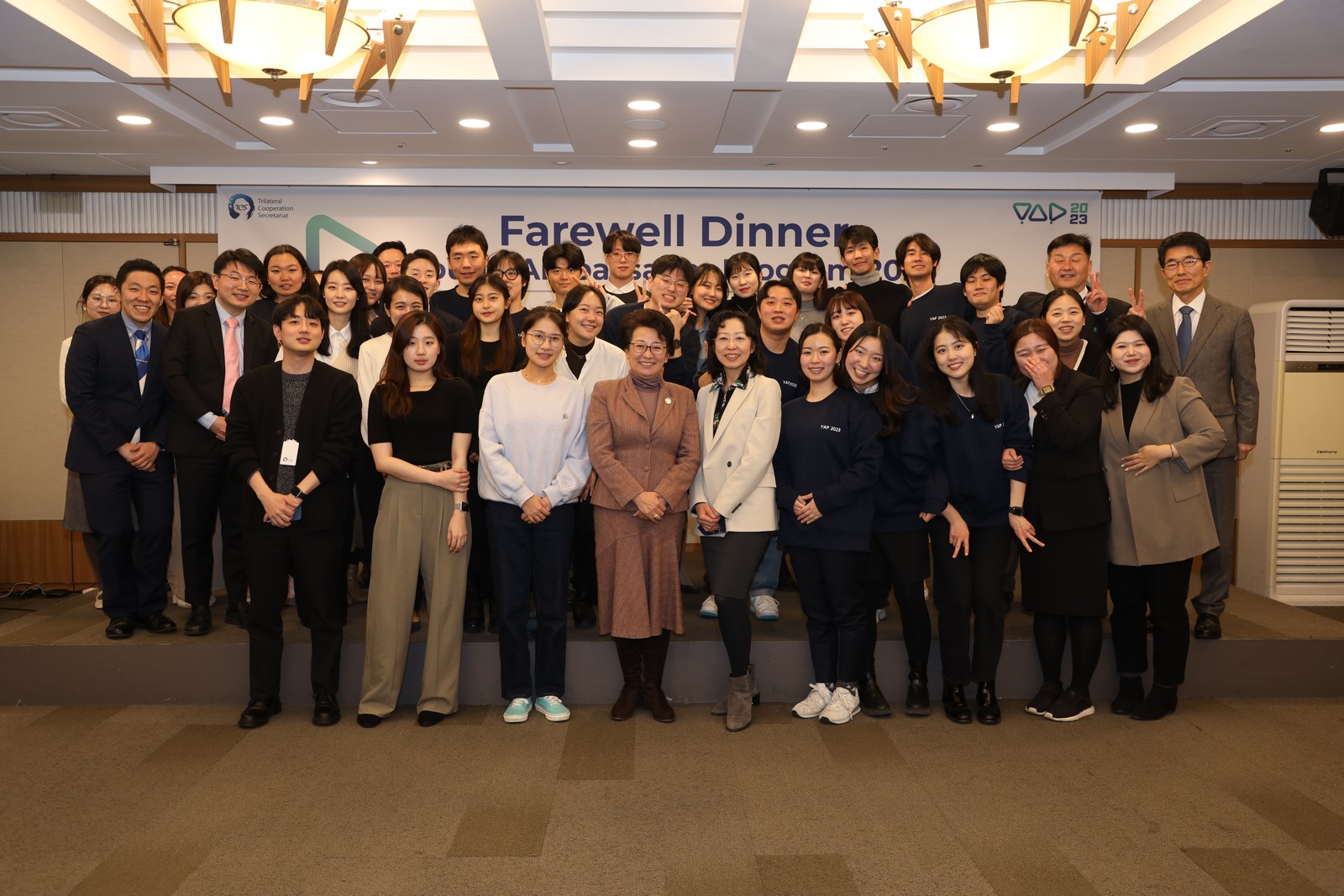 ▲Farewell Dinner