Seminar & Forum
TCS Secretary-General Amb. OU Boqian attends Symposium on Northeast Asia Regional Cooperation
2023.04.10
On April 10, 2023, TCS Secretary-General Amb. OU Boqian attended the Symposium on Northeast Asia Regional Cooperation jointly hosted by the Institute of International Studies of Shandong University and Network of Trilateral Cooperation Think-tanks(NTCT)Weihai Research Center. About 22 scholars and experts attended the Symposium.
At the Symposium, SG OU delivered a keynote speech at the opening ceremony. She analyzed the development and significant role of regional cooperation mechanisms in Northeast Asia, as well as the challenges they are facing such as the continuous influence of the COVID-19 pandemic, soaring inflation, worsening geopolitical environment and declining mutual perception. She briefly introduced the history and development of Trilateral Cooperation and highlighted the important role Trilateral Cooperation plays in promoting lasting peace and common prosperity in the region.
SG OU also introduced TCS's youth-related projects, such as the Trilateral Youth Exchange Network (TYEN), Young Ambassador Program(YAP), Trilateral Youth Summit (TYS), and TCS Internship Program, as well as the 1st Trilateral Visionary Group (TVG) that was successfully held in Xiamen on 2-3 April. She suggested advancing cooperation by focusing more on economic, culture and people-to-people exchanges to overcome the difficulties.
Scholars and experts shared their observations on international and regional issues, and exchanged views on Trilateral Cooperation.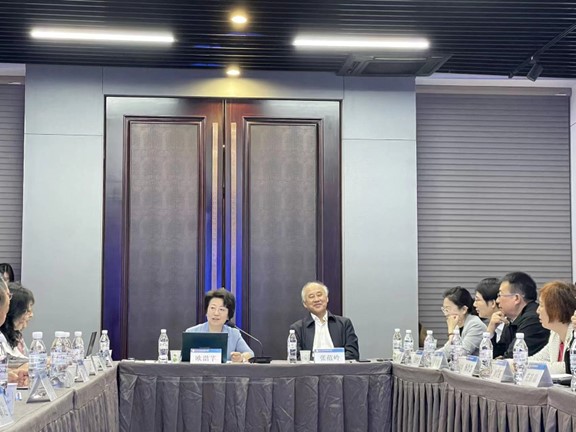 ▲SG OU delivers keynote speech at the opening ceremony