TC Activities
TCS held the 17th Children's Story Exchange Program (Alumni Program)
2023.08.17 ~ 2023.08.23
On August 17th to 23rd, CJK Children's Story Exchange (CSE) Program was held in Seoul (2 days 1 night) and Yangpyeong (5 days 6 nights), ROK. A total of 100 elementary students from China, Japan, and Korea participated in the main storybook-making event, and 24 CJK alumni students participated in a sub-program for cultural exchange activities and friendship network. The children's program was organized by the ROK Ministry of Education and hosted by Seoul National University of Education. Trilateral Cooperation Secretariat (TCS), as the official co-organizer of the alumni program, coordinated the alumni event.
At the opening ceremony, TCS Deputy Secretary-General Bek Bumhym delivered a strong message through his congratulatory speech. He emphasized that his year's theme, "Bird," is a symbol of Trilateral Friendship. Through referring to the history of how the three countries came together to restore nearly extinct crested ibis, he expressed hope that this storybook program will also contribute to maintaining the positive momentum for Trilateral Cooperation by strengthening mutual trust among the young generation who will lead the future.
During the program in Seoul from August 17th to 18th, the alumni participants were able to visit many different places in Seoul and Yong-In including the Lotte Tower, Changyeong Palace, and Everland. For the remaining program at Yangpyeong from August 19th to 22nd, participants actively engaged in many diverse activities such as game night, lecture and workshops on calligraphy, environment, Trilateral Cooperation, and CJK culture. Moreover, through diverse networking events, the CJK alumni participants were able to communicate and reflect on their shared memories.
The program ended successfully with participant's high satisfaction, recalling this year's event as thoughtful, meaningful, and enjoyable. Alumni participants paid special gratitude to TCS for listening to former participant's feedbacks and suggestions and for implementing this year's program accordingly.
The CJK Children's Story Exchange Program was first established 2002 in Japan to encourage reading as well as to promote mutual understanding among the children of the three countries through storybook and fairytale stories. Starting from 2011, the program adopted a trilateral format and the three countries have agreed to host the event on a rotational basis.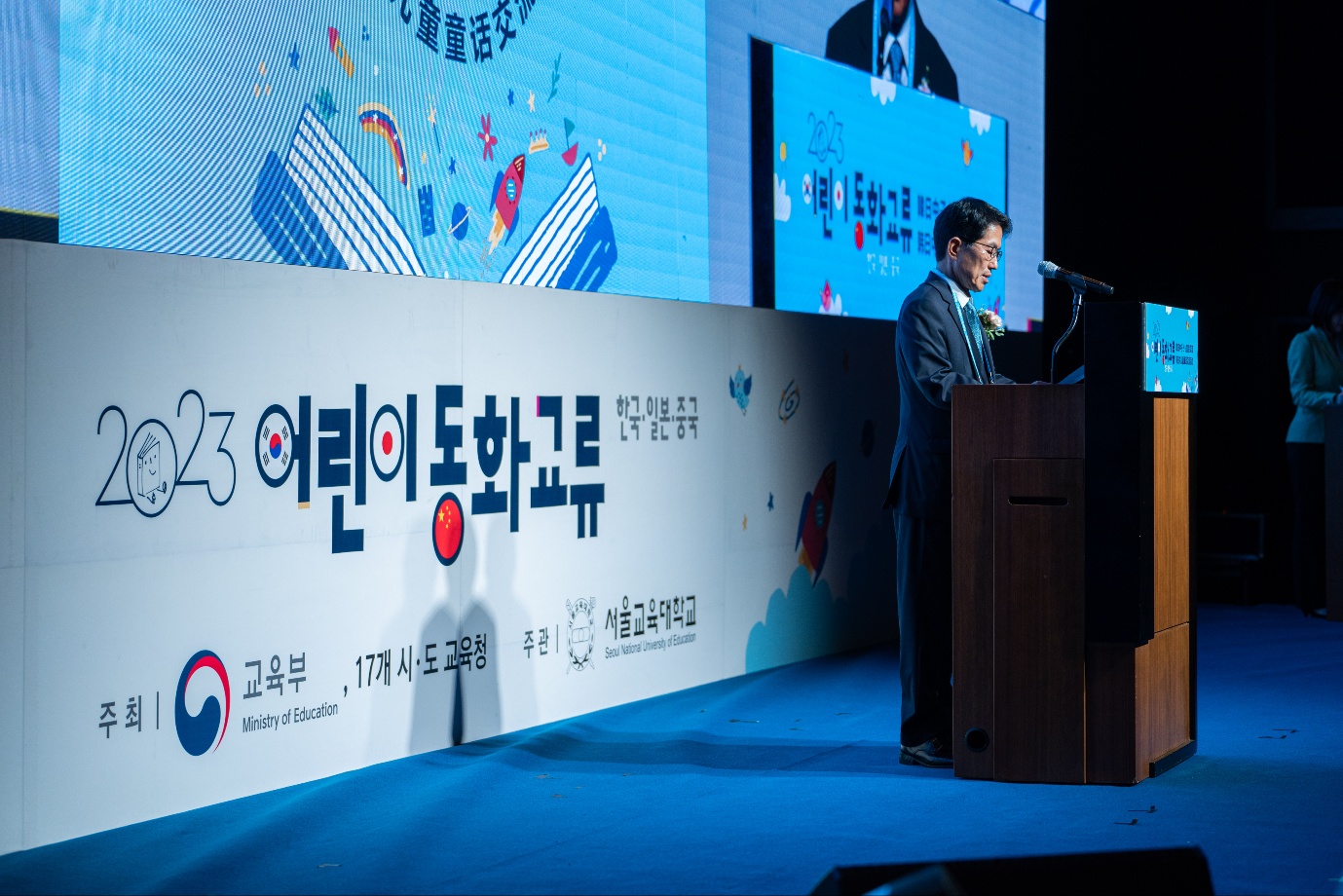 ▲DSG Bek delivering congratulatory remark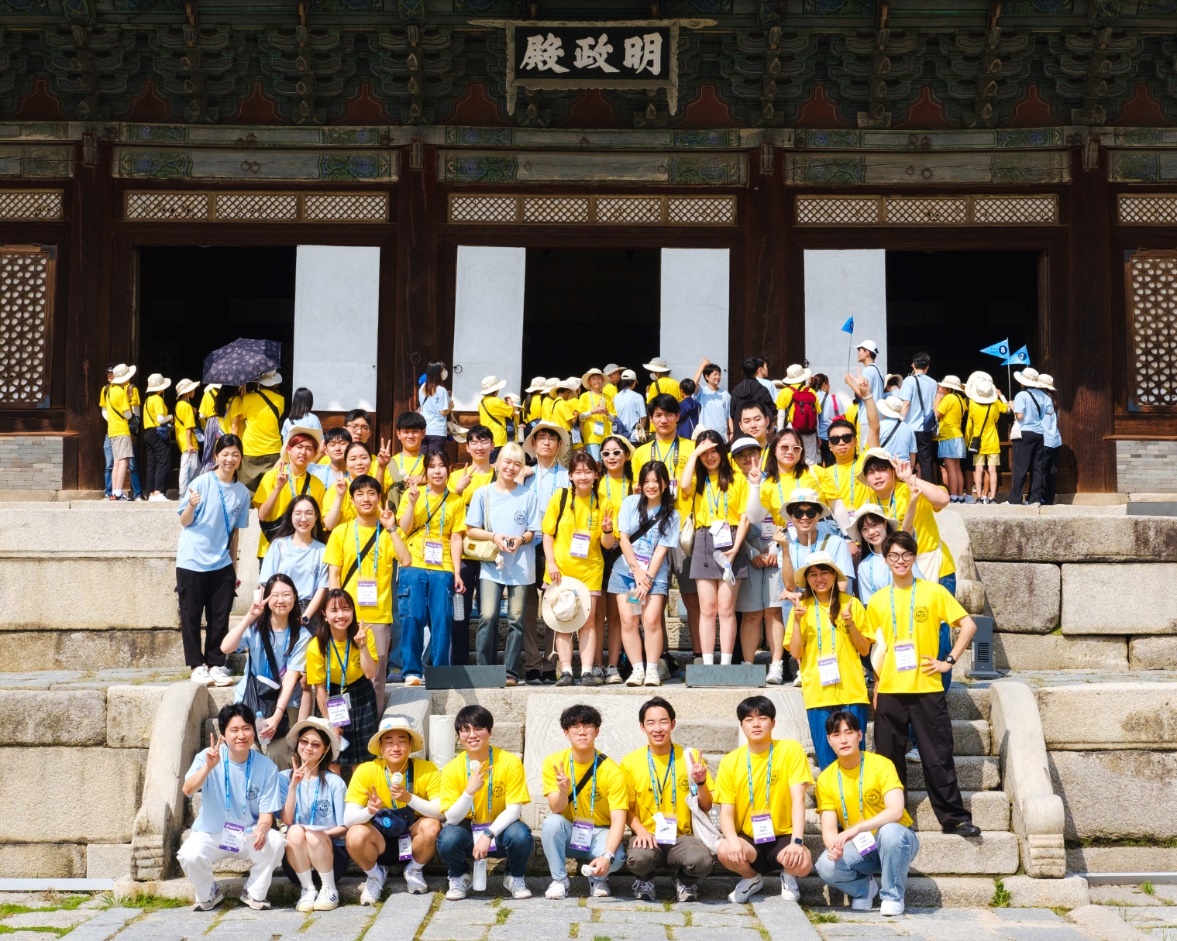 ▲Alumni Group Photo at Changyeong Palace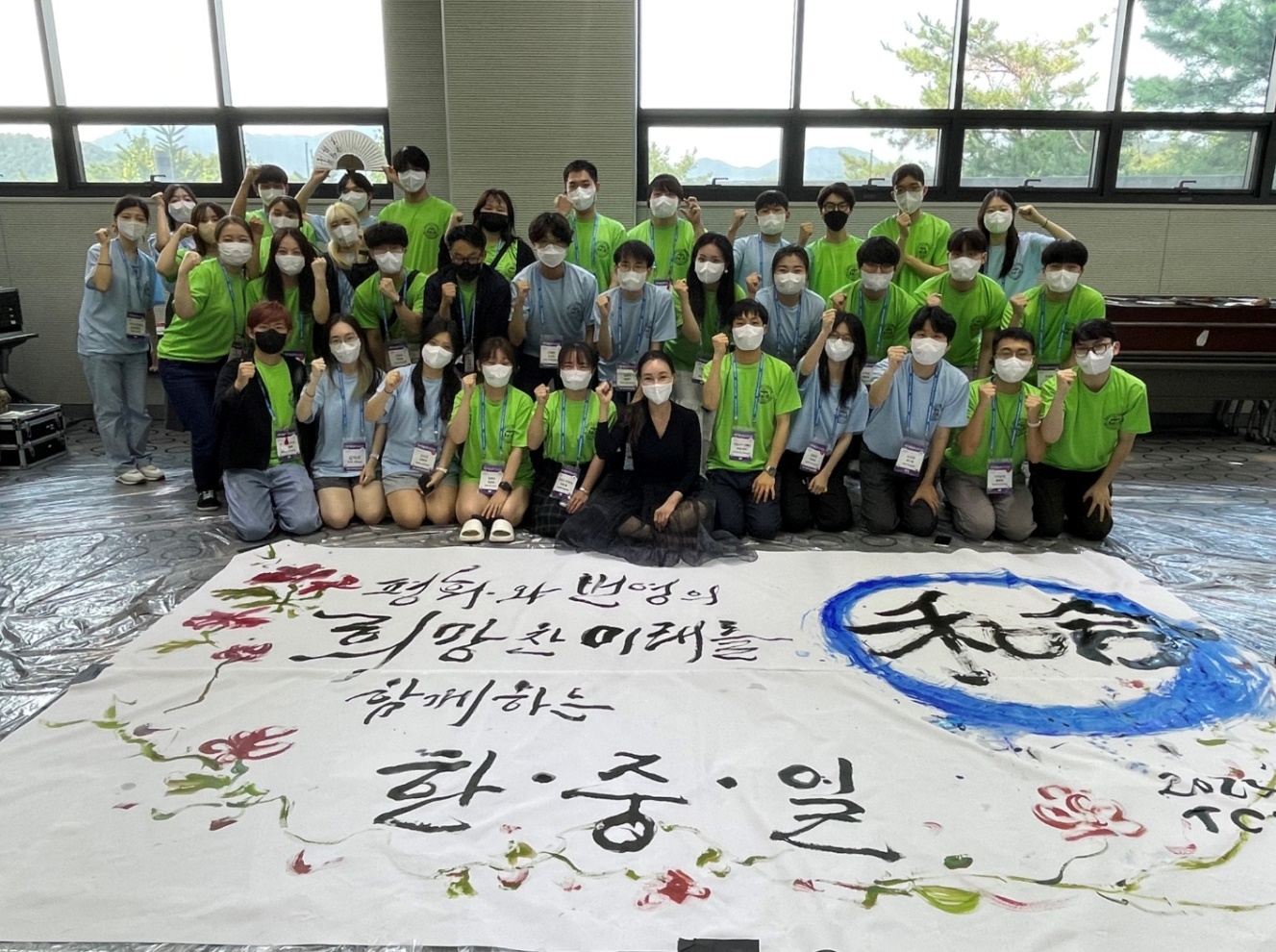 ▲Calligraphy Performance, Lecture, and Workshop