Seminar & Forum
Deputy Secretary-General YAN Liang attended the 20th China-ASEAN Business and Investment Summit (CABIS)
2023.09.17
On September 17, 2023, TCS Deputy Secretary-General YAN Liang attended China-ASEAN Expo opening ceremony and delivered congratulatory remarks at the China-ASEAN Business Leaders Forum & Conference on the 20th Anniversary of CABIS hosted by China Council for the Promotion of International Trade (CCPIT), The People's Government of Guangxi Zhuang Autonomous Region, The National Chambers of Commerce and Industry of 10 ASEAN Countries. As a sideline event of the 20th China-ASEAN Expo, the forum aimed to seize RCEP Opportunities and promote further cooperation.
In his remarks, DSG YAN pointed out that China, Japan, and ROK are major world economies and crucial engines for global economic development, and RCEP, initiated by ASEAN, is the first free trade agreement that covers these three parties. And he added that TCS as an intergovernmental organization in this region has actively promoted trilateral and regional economic cooperation under the RCEP framework which has enhanced the stability and resilience of the regional supply chain and industrial network. He asserted that TCS would enhance cooperation with ASEAN members through a "TCS+" model to consolidate the foundation with ASEAN to benefit more people and make our shared future to be better.
The 20th China-ASEAN Expo and China-ASEAN Business and Investment Summit, which opened in Nanning of Guangxi on the same day with the theme "Work together for a Harmonious Home and a Shared Future Promoting High-Quality Development of the BRI and Nurturing New Epicenter of Growth", was co-hosted by the Ministry of Commerce of China, economic and trade authorities of ten ASEAN countries, as well as the ASEAN Secretariat.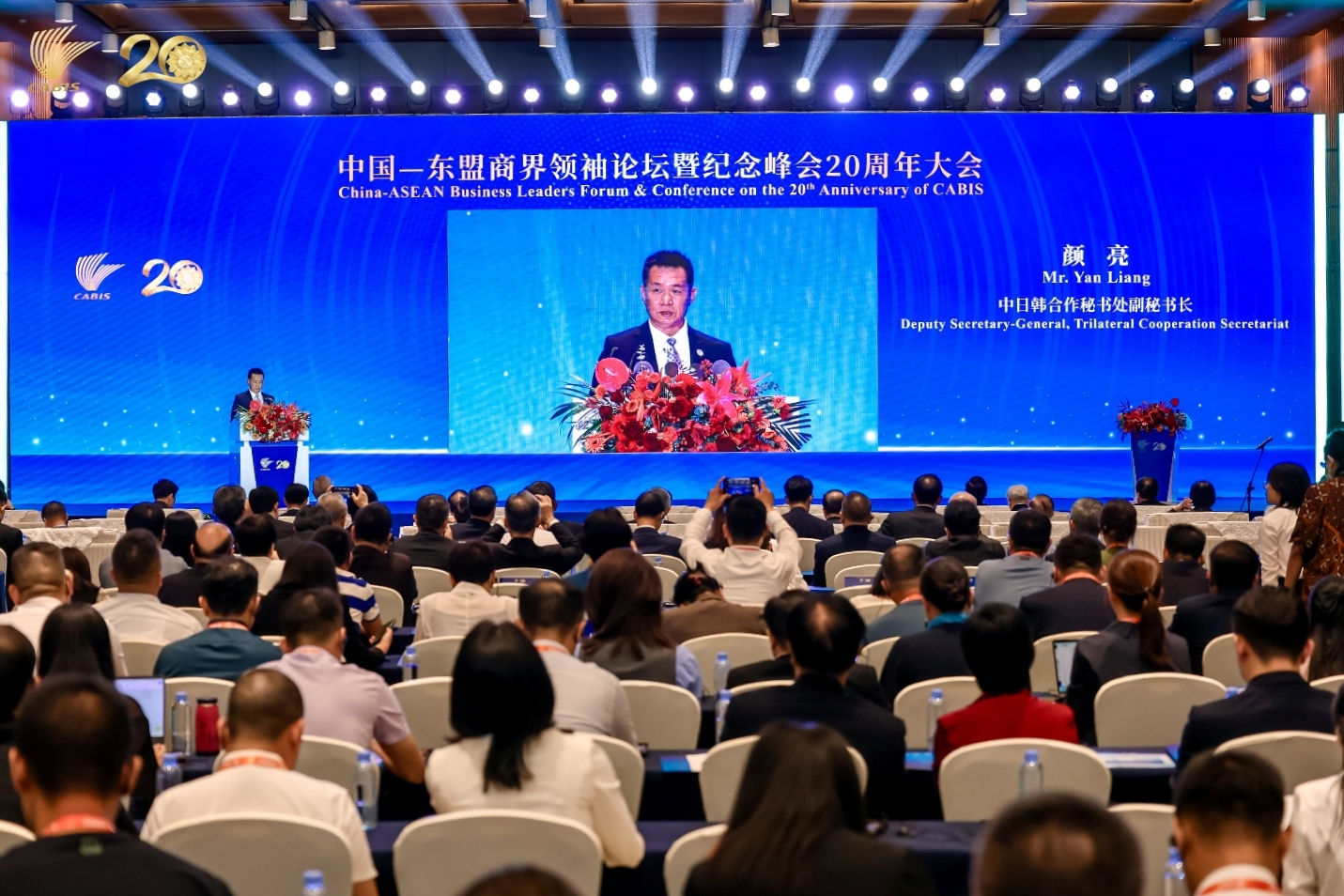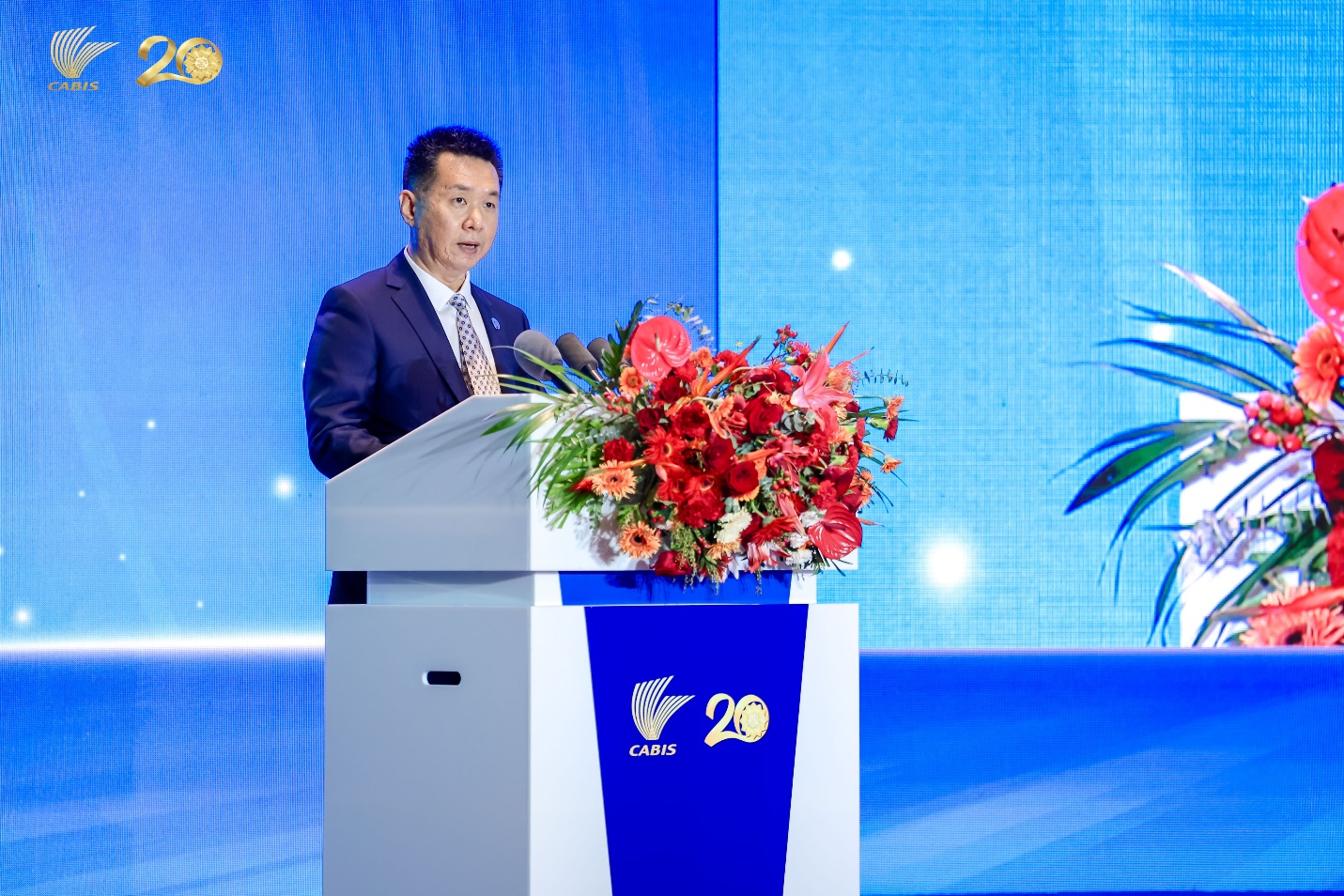 ▲DSG YAN delivering congratulatory remarks at China-ASEAN Business Leaders Forum & Conference on the 20th Anniversary of CABIS