Talk Concert "Three Colors of Life and Love - Understanding CJK through Films

July 12, 2019 | 13:00 ~ 15:30
On 12 July, the TCS held the Talk Concert themed "Three Colors of Life and Love", inviting the Japanese film producer KAWAI Shinya who has produced 'Love Letter', 'Swallowtail Butterfly', and 'Ring'. Since the event was designed to promote the Asia International Youth Film Festival (AIYFF), TAKAHASHI Katsuzo, director of United for Peace Film Festival and executive director of AIYFF, also participated in the event.
The concert was comprised of three sessions - movie screening of 'Love Letter', talk concert, and movie night 'Swallowtail Butterfly' - and around 50 people came and enjoyed the concert and screening sessions. Yamamoto Yasushi, Deputy Secretary General, expressed the importance of cultural exchanges at the welcoming remarks, mentioning that the TCS will continue to support cultural exchanges among three countries. NISHIOKA Takashi, Director of Public Information and Culture Center of the Japanese Embassy also welcomed the TCS's efforts on cultural exchanges and added these cultural exchanges would be foundation for trilateral cooperation.​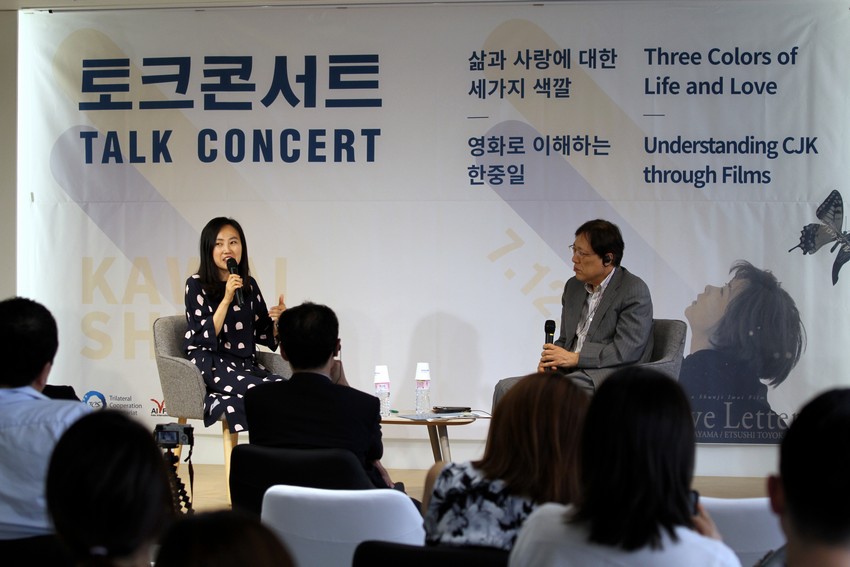 ▲ Talk Concert between Producer KAWAI Shinya and Editor LEE Hwa-jung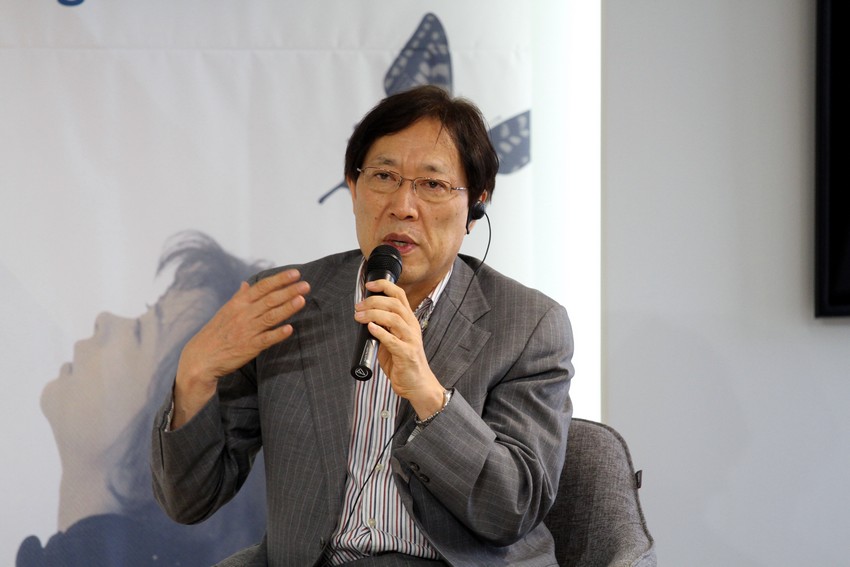 ▲ Producer KAWAI Shinya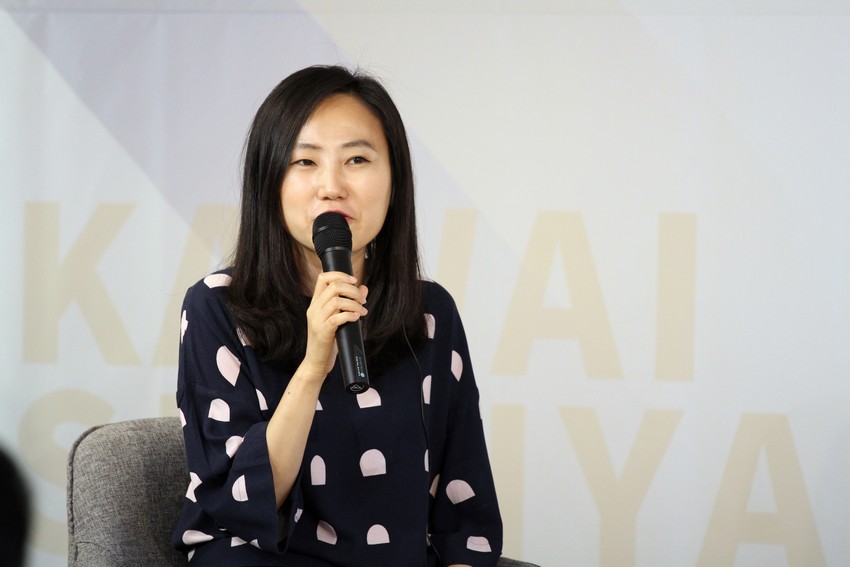 ▲ Editor of Cine 21, LEE Hwa-Jung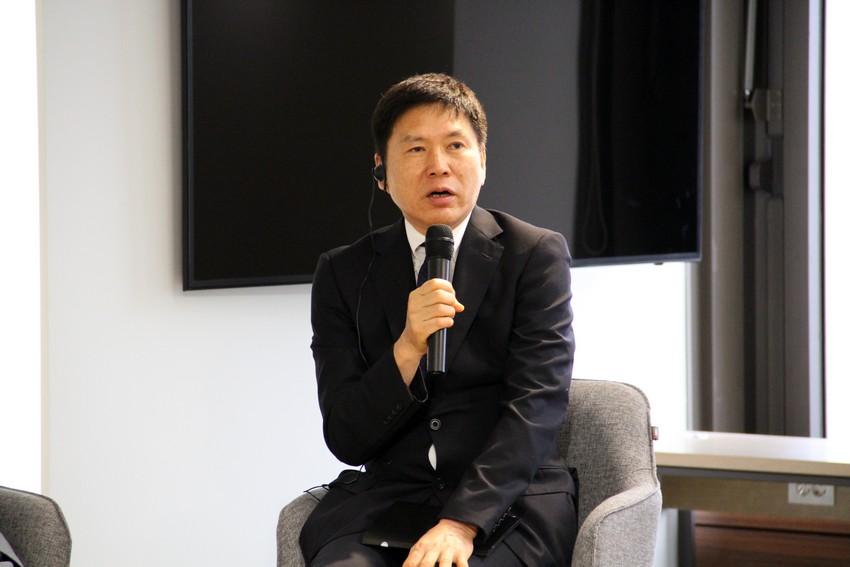 ​▲ Director of United for Peace Film Festival, TAKAHASHI Katsuzo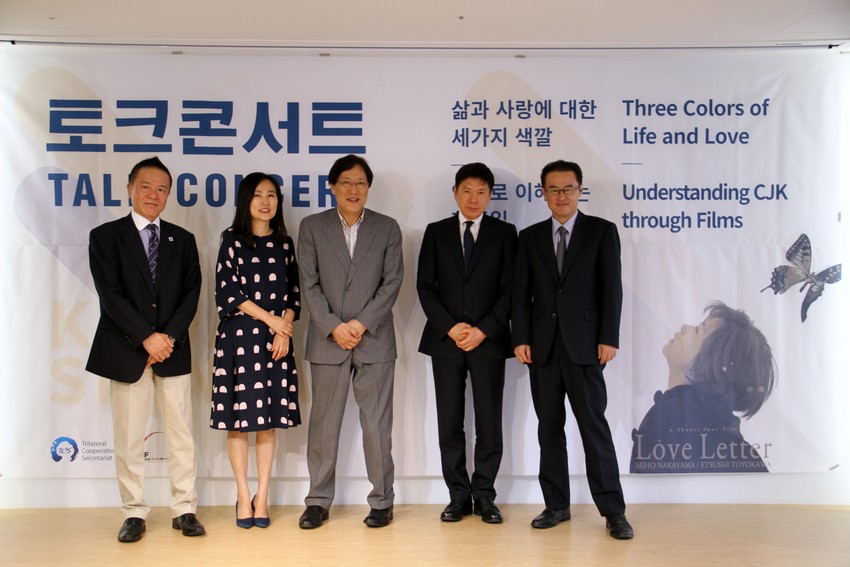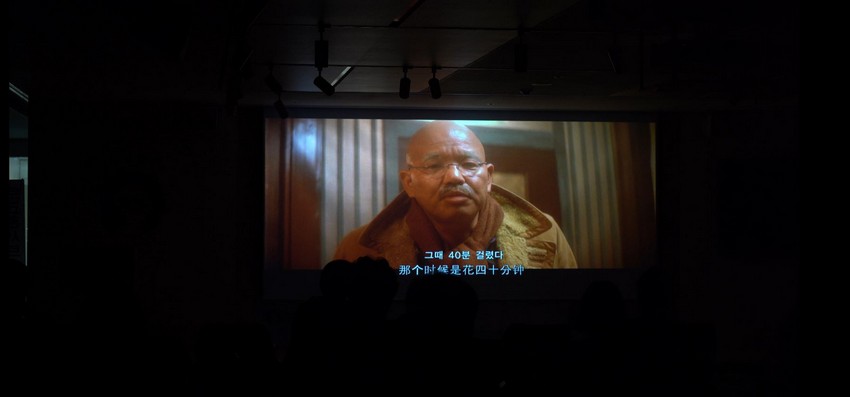 ▲ M
ovie screening of 'Love Letter'
​