Others
TCS signed the first MoU with China Foreign Affairs University
2014.06.26
On June 26, 2014, the Trilateral Cooperation Secretariat (TCS) signed an Memorandum of Understanding with China Foreign Affairs University (CFAU) to enhance interaction and cooperation in promoting trilateral cooperation among China, Japan and ROK.
Ba
sed on the existing cooperation and exchange between the TCS and CFAU, the two parties agreed to further collaboration in undertaking mutual visit, joint project as well as information exchange.
The MoU was signed on the occasion of SG Iwatani's visit to CFAU new campus, and is the first-ever MoU signed by the TCS with other organization.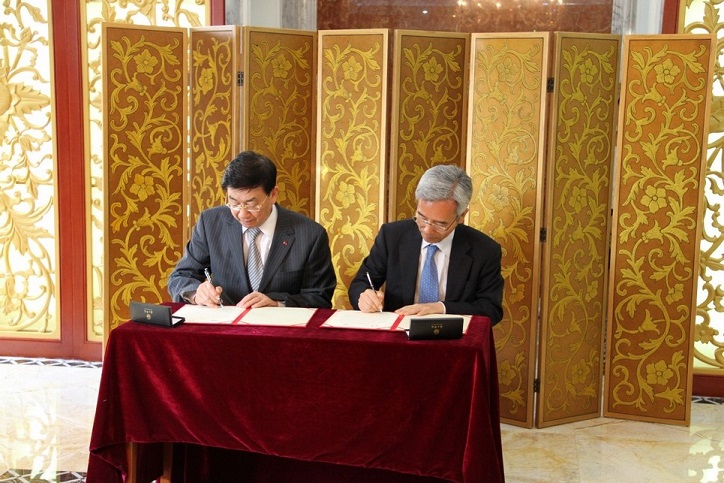 TCS signed its first-ever MoU with China Foreign Affairs University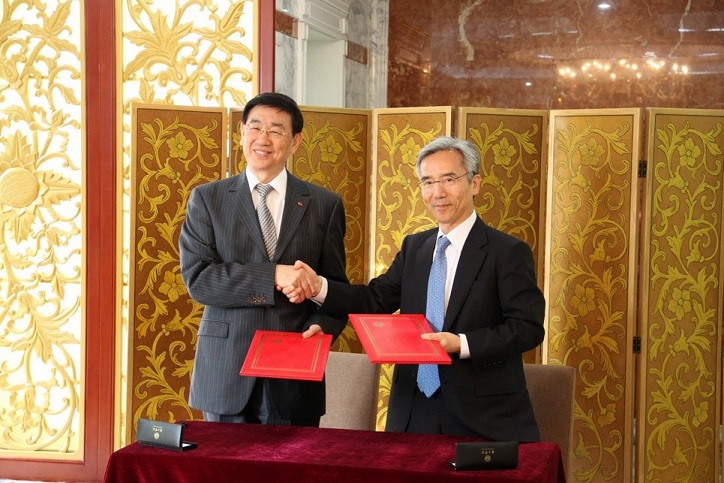 TCS Secretary-General Iwatani Shigeo and CFAU President Mr. Zhao Jinjun shook hands after signing the MoU.