TC Activities
TCS Launched the 1st Trilateral Young Ambassador Summer Internship Program (YAP)
2013.06.08
The TCS started the 1st Trilateral Young Ambassador Summer Internship Program (YAP) in Seoul from July 8, 2013. The YAP is a six-week summer internship program that offers opportunities for young people from the three countries to develop the understanding of the trilateral cooperation and objectives and function of the TCS.
This year, the YAP has received a substantially large pool of more than 600 applications from Korea, China and Japan, and selected 27 students from the three countries to join the program.
During the first two-week period, the TCS offered professional training and on-site visits to help deepen the understanding of foreign policy making and international organization operation. The YAP delegation paid visits to government agencies (Korean Foreign Ministry, Chinese Embassy Culture Center, Busan government), international organizations (EU, UNISDR), academia/think-tanks (Seoul National University, ASAN institute) and private sectors.
In the following four weeks, the YAP interns will be involved in on-job trainings and various TCS projects, to assist TCS' functional departments under the guidance of supervisors and department chief.
The TCS is considering to regularly hold the YAP in the future in order to promote the trilateral cooperation and foster the sense of friendship among trilateral youth.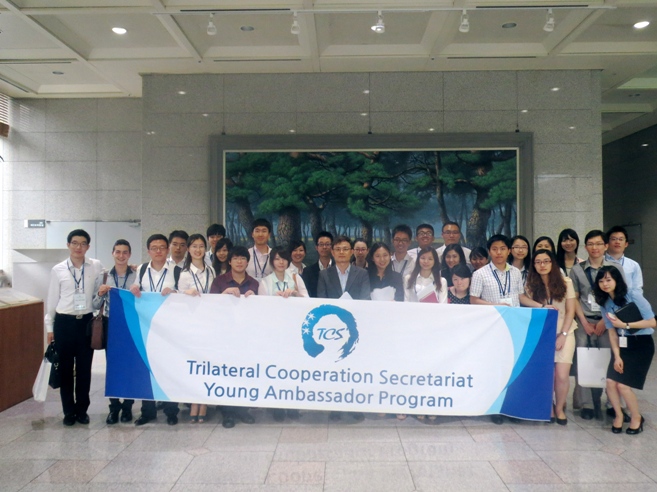 Group Photo of the YAP interns at Ministry of Foreign Affairs (MOFA)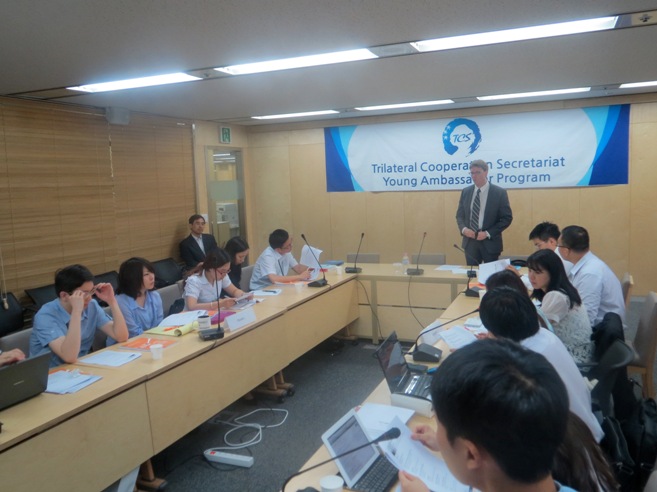 Lecture on "Diplomatic Practices and Protocol" from Dr. Danton Ford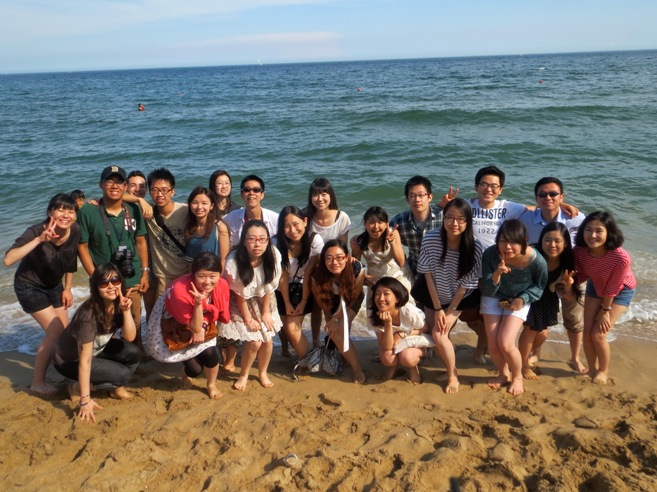 Group Photo of the YAP interns at Haeundae, Busan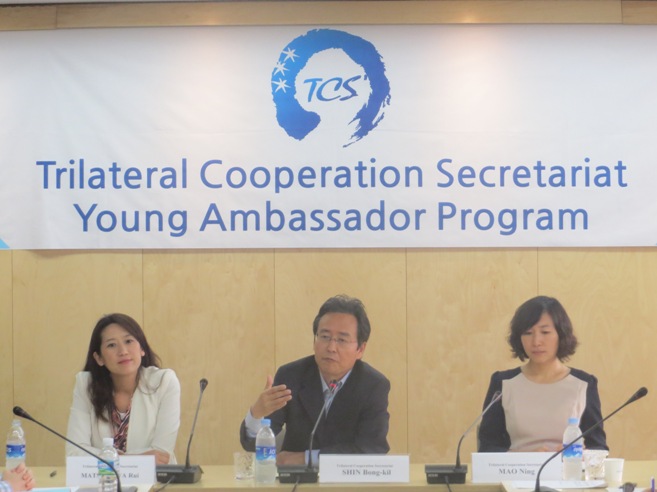 Secretary General SHIN Bong-kil, and Deputy Secretary-General, Ms. MAO Ning and Ms. MATSUKAWA Rui delivered remarks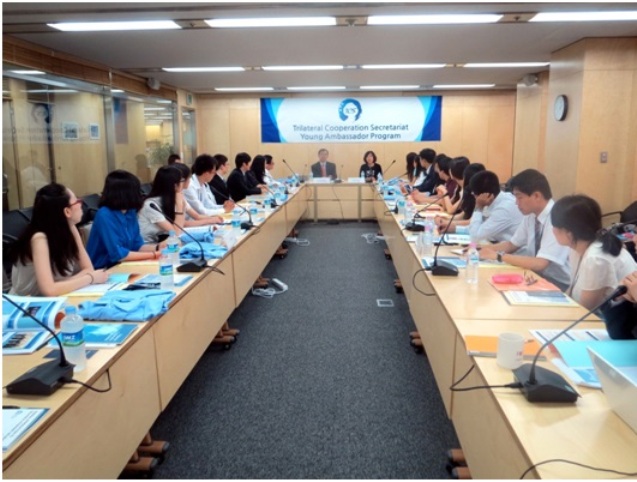 Deputy Secretary-General Ms. MAO Ning and Chief Political Official Mr. LEE Dae-joong delivered opening remarks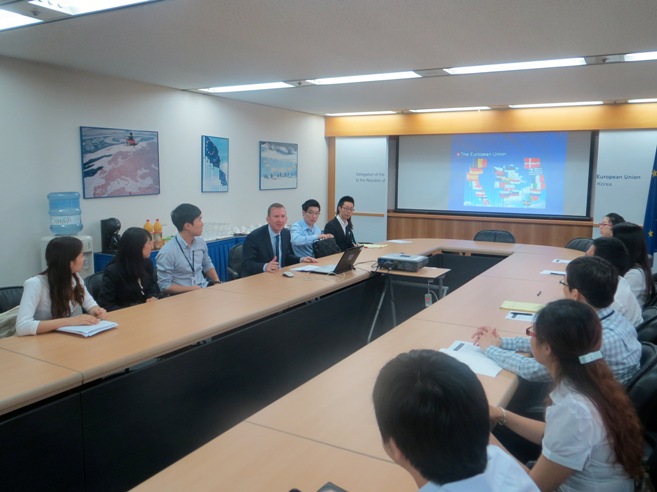 YAP interns visited European Union (EU)