Others
The Final Round of Trilateral New Wave: University Student Short Video and Multimedia Presentation Contest
2013.07.05
Trilateral Cooperation Secretariat (TCS) held the Final Round of "Trilateral New Wave: University Student Short Video and Multimedia Presentation Contest" in Seoul, ROK, on July 5, 2013, supported by Korea-China Friendship Association.
The Contest aimed at enlarging the network of friendship among the youths of the three countries, as well as disseminating positive images about the future of the three countries among the general public through their creative productions. Each team was composed of university students of ROK, Japan and the People's Republic of China, in order to produce short videos or multimedia presentations regarding trilateral cooperation.
During the past two months, from May to June, the preliminary rounds of the Contest were held in the ROK, Japan, and China with the participation of 11 teams, 18 teams and 13 teams, respectively.
Amb. SHIN Bong-kil, Secretary-General of the TCS delivered opening remarks of the Contest. Three winner teams from preliminary rounds presented their productions and competed for the final cup. Team "LSL" from Yonsei University of ROK delivered a presentation under the ti
tle of "Fukushima for All: What Is the Truth of Our Common Problem?"; Team "DRAW" from Meijigakuin University and Tokyo Zokei University of Japan, as well as Team "Fudan-Waseda United" from Fudan University of China presented their short videos "Celebrated Chop Waltz" and "Love in Shanghai", respectively.
Eventually, Team "Fudan-Waseda United" has won the 1st place and received scholarship of 3,000 USD as a prize. Team "Draw" and "LSL" has won the 2nd and 3rd place respectively.
The TCS would like to develop this event as a prominent and widely-recognized video and multimedia festival among the youths of the three countries. The final round was followed by lunch reception. More than 150 participants including students, professors and government officials from the three countries gathered and mingled together in these events.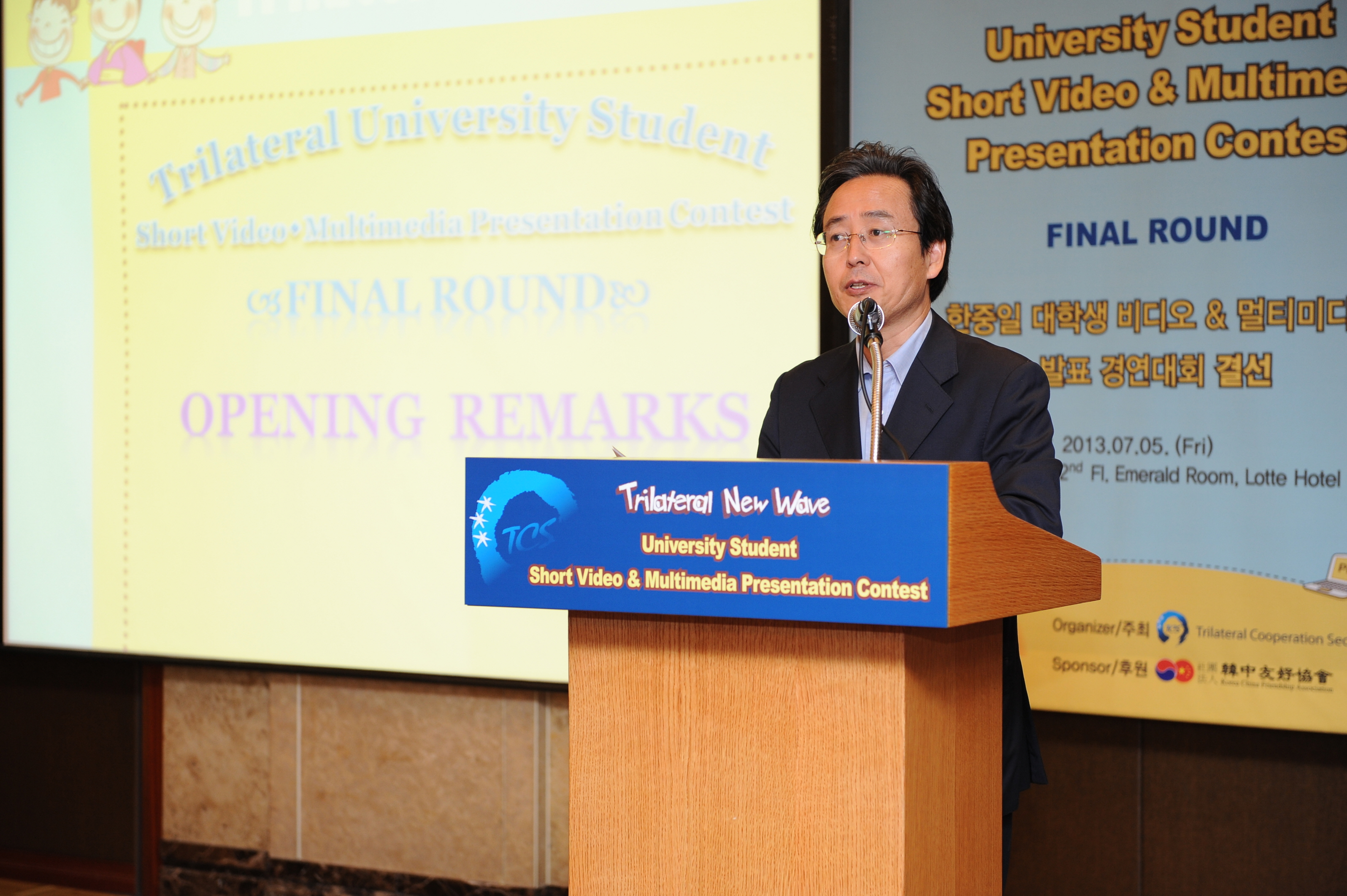 Amb. SHIN Bong-kil,Secretary-General of TCS delivered opening remarks.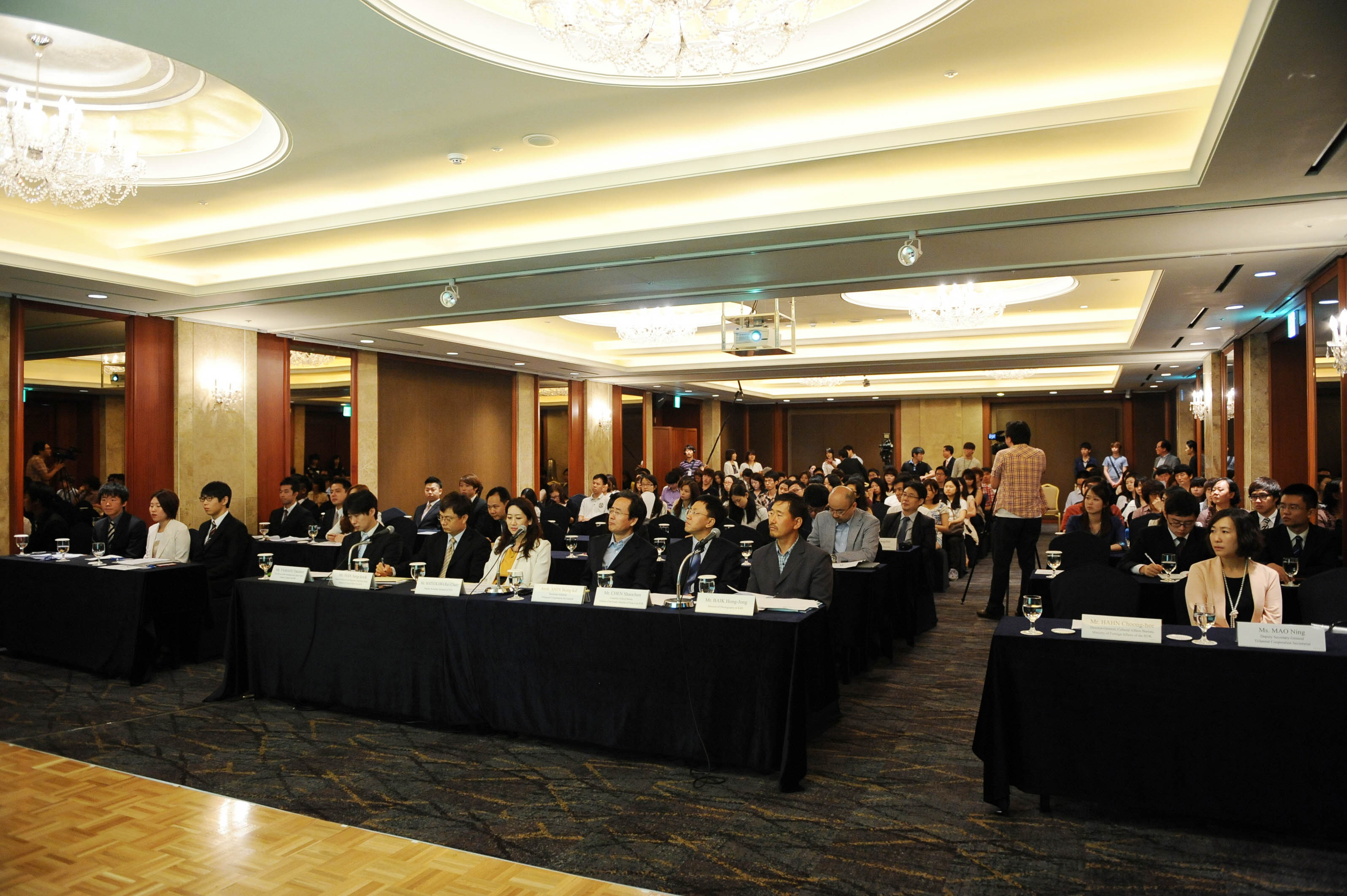 More than 150 participants attended the Contest.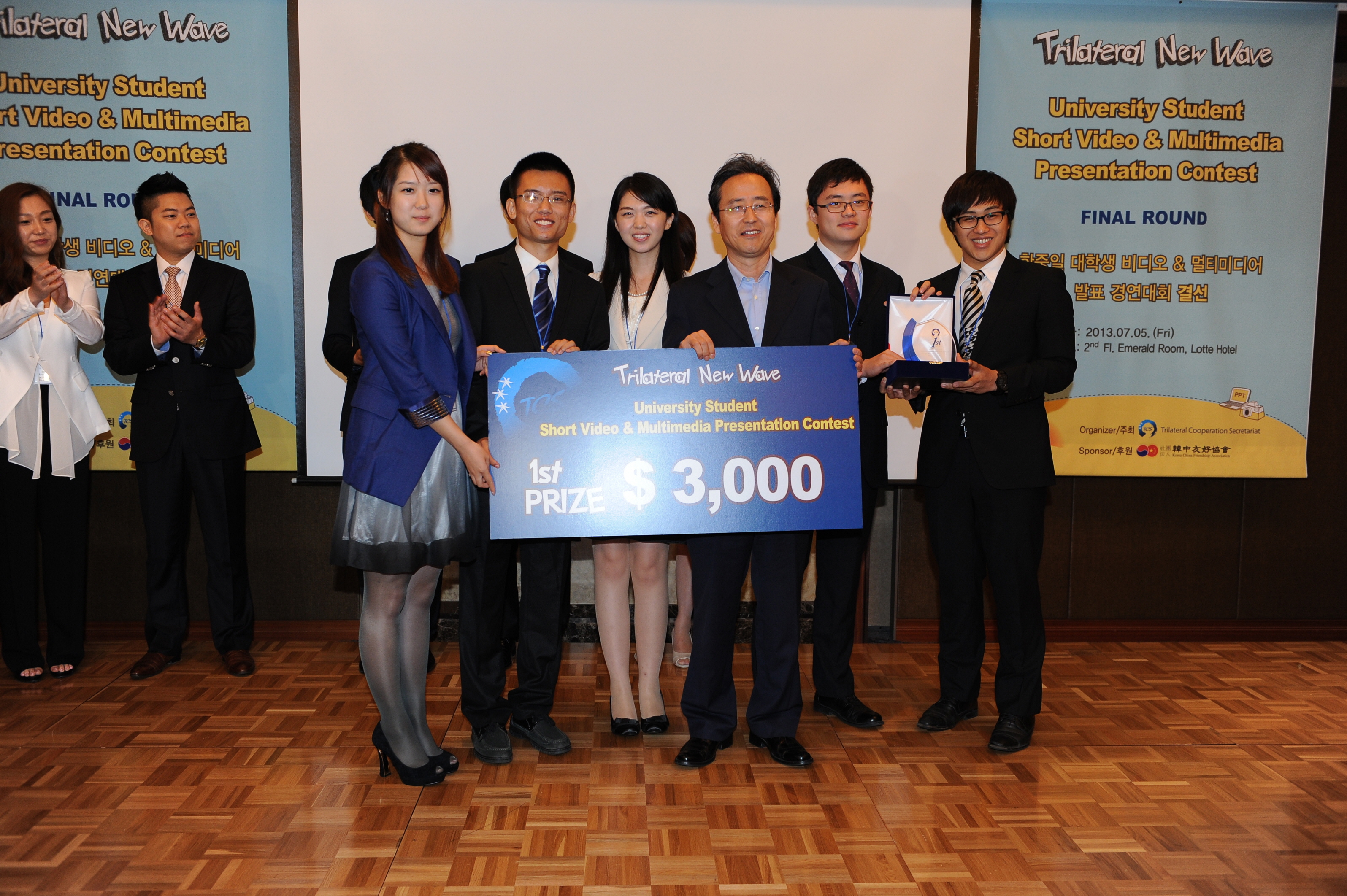 1st Place of the Final Round: Team "Fudan-Waseda United"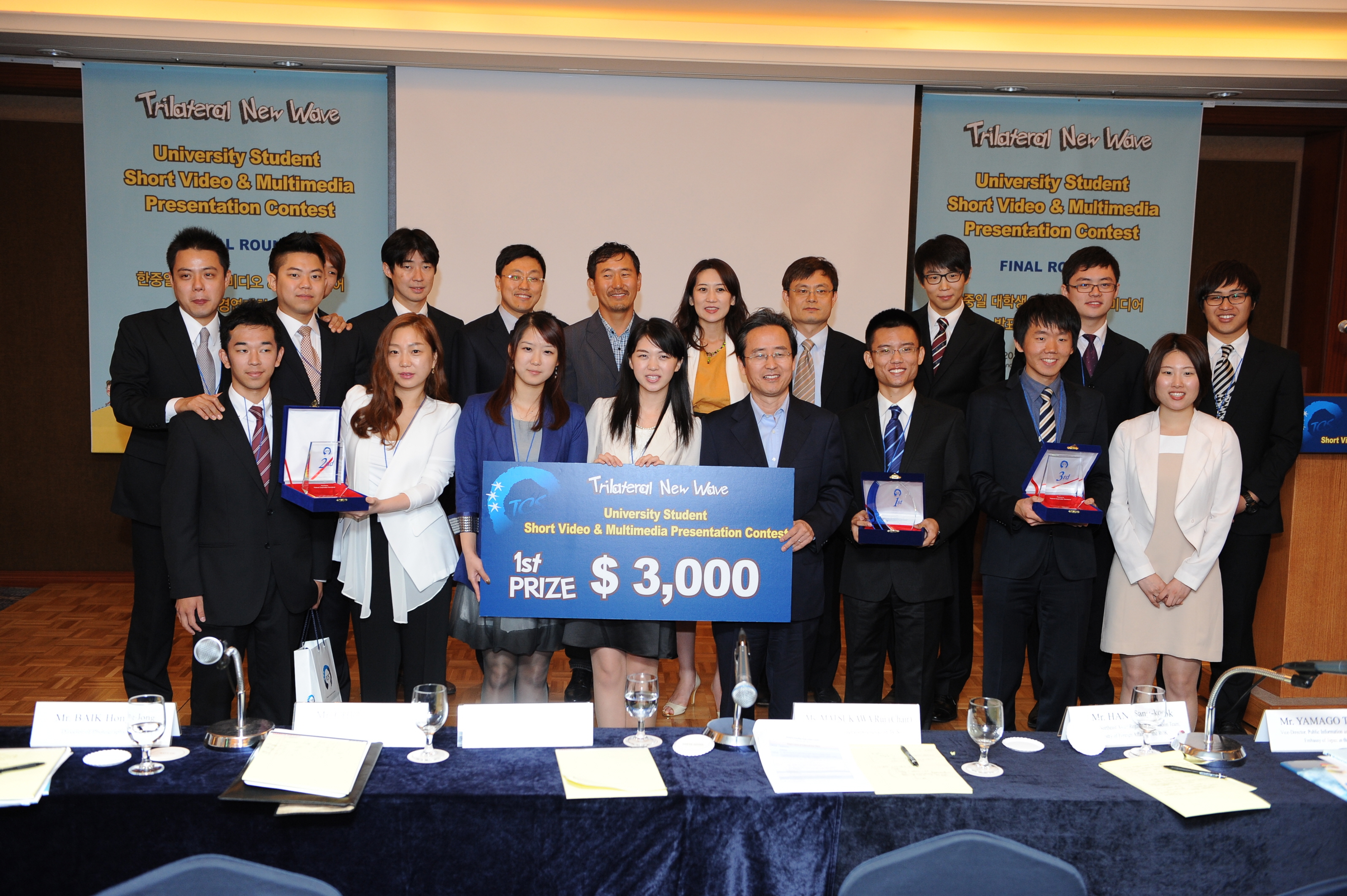 The Panel of Judges and All 3 Team Members