Others
TCS held Beijing Contest of "Trilateral New Wave: University Student Short Video/Multimedia Presenta
2013.06.08
The Beijing Contest of "Trilateral New Wave: University Student Short Video/Multimedia Presentation Contest" (China Section), organized by Trilateral Cooperation Secretariat, supported by All-China Youth Federation, and co-organized by China Youth Daily, has been successfully held on June 8, 2013. Mr. JIA Bo, Deputy Secretary-General of All-China Youth Federation and Ms. DAI Qingli, Counsellor of Asian Department of Ministry of Foreign Affairs of China attended the Contest and delivered congratulatory remarks.
Among 13 teams from 9 universities in Beijing and Shanghai, the "Fudan and Waseda United" Team eventually topped the fierce competition and advance to the Final Contest to be held in early July, 2013 in Seoul, ROK.
Ms. MAO Ning, Deputy Secretary-General of TCS introduced that started from this March, the Contest is designed to encourage students of three nationals to form cooperative project teams, to express their own views towards trilateral cooperation through concerted efforts, to present the creativity of youngsters of the three countries, as well as to convey positive messages of trilateral cooperation.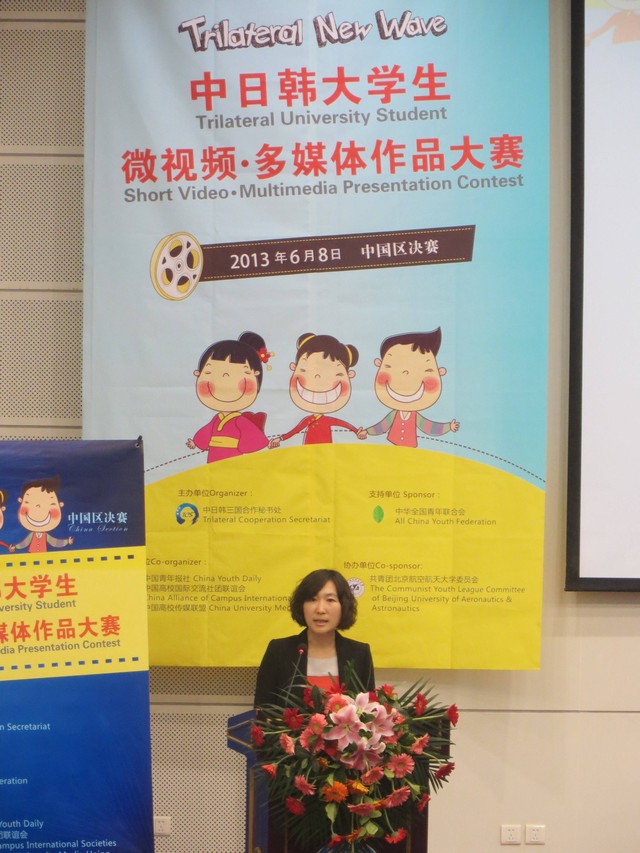 Ms. MAO Ning, Deputy Secretary-General of TCS Delivered Opening Remarks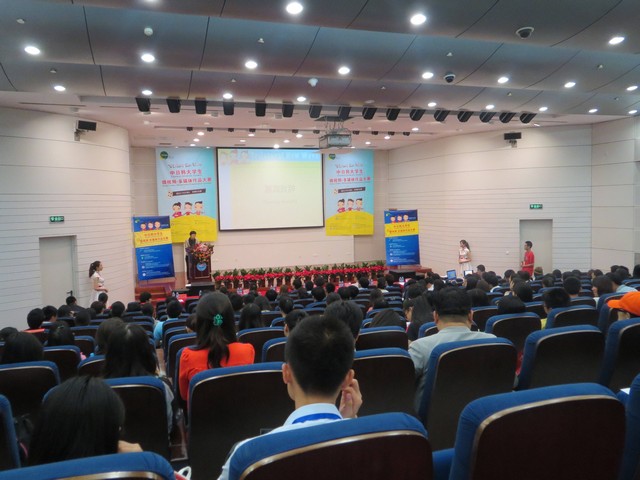 Beijing Contest of "Trilateral University Student Short Video/Multimedia Presentation Contest" in China Section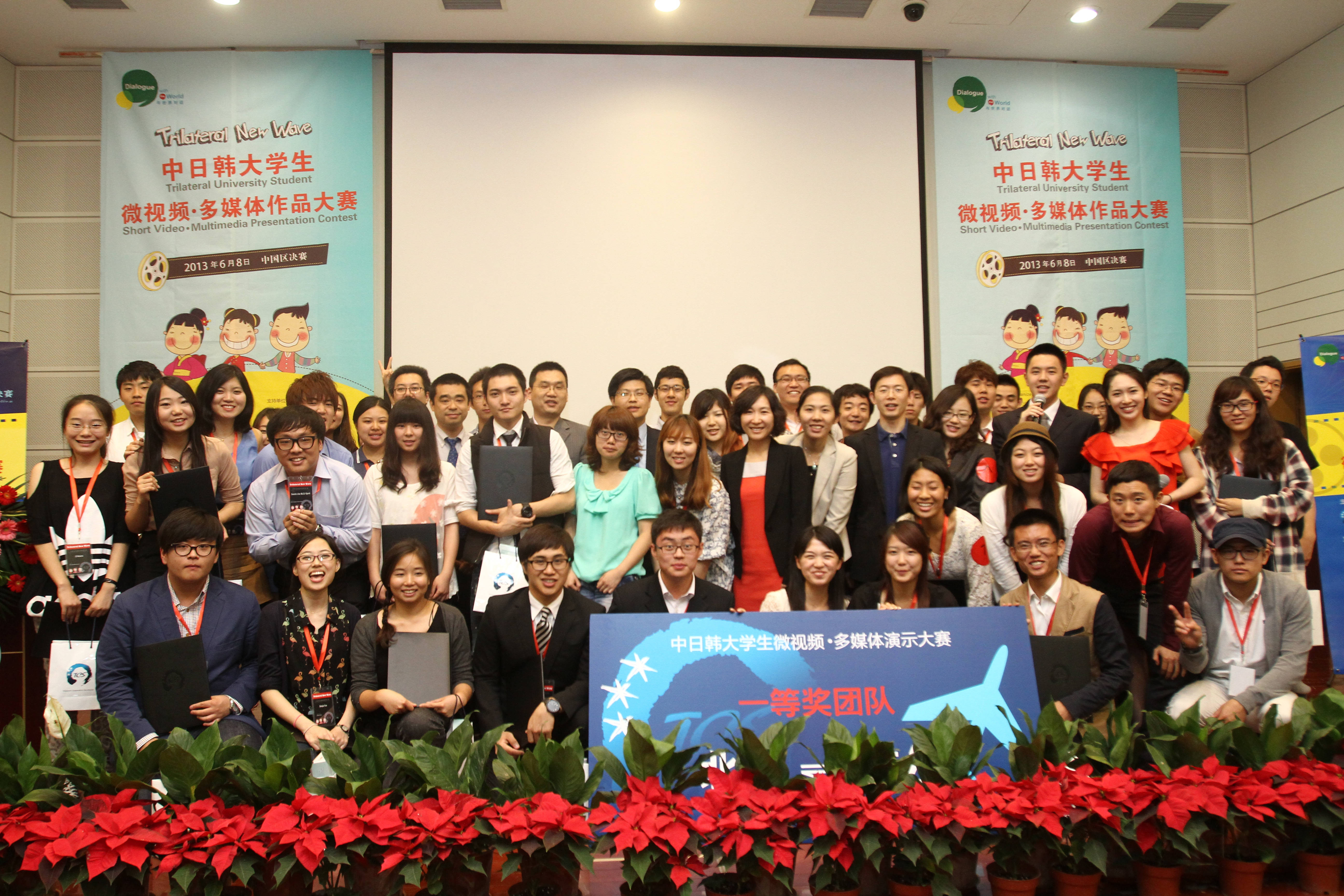 Group Photos of All Teams