Mechanisms
Directorial Meeting for the 8th China-Japan-Korea Ministerial Conference on Transport and Logistics (Video Call)
2021.03.26
Directorial Meeting for the 8th China-Japan-Korea Ministerial Conference on Transport and Logistics was held online on 26 March 2021. The delegations from the Ministry of Land, Infrastructure, Transport and Tourism of Japan, Ministry of Transport of China, Ministry of Oceans and Fisheries of the ROK and the Trilateral Cooperation Secretariat (TCS) attended the meeting.
At the meeting, three ministries discussed the future plans for preparing the 8th Ministerial Conference and reaffirmed their commitments for close collaboration in this regard. Participants also engaged in an active exchange of views on common concerns in the field of transport and logistics.
NAGAFUCHI Kenji, Director of Economic Affairs of the TCS, delivered opening remarks by highlighting the importance of constant communication and information sharing among the three countries to address common challenges in logistics industry, which shores up regional economic revival. He noted that TCS would continue its efforts to support the work under the framework of trilateral mechanism on transport and logistics.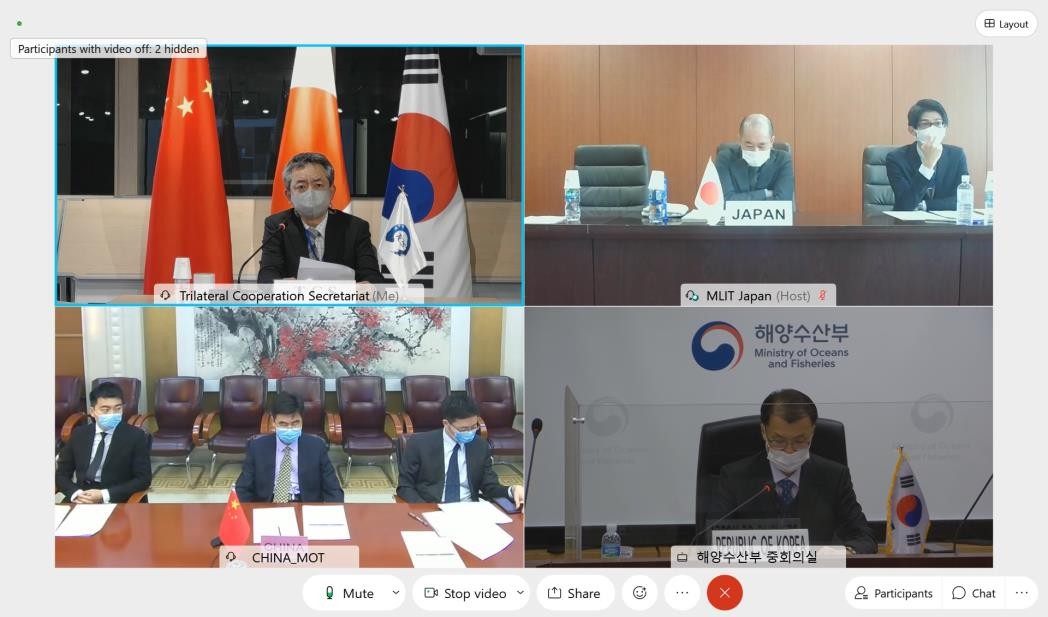 ▲Opening Remarks by Director NAGAFUCHI Kenji