Others
TCS Consultative Board Paid Courtesy Calls to the Japan Institute of International Affairs and the Japan Center for International Exchange
2022.10.06
On October 6, 2022, TCS Secretary-General Amb. OU Boqian and Deputy Secretaries-General BEK Bum-hym and SAKATA Natsuko (collectively the "Consultative Board") paid a courtesy call on President SASAE Kenichiro of the Japan Institute of International Affairs (JIIA).
SG OU began by thanking President SASAE for his insights provided at the International Forum for Trilateral Cooperation (IFTC) 2022. She noted that his remarks during the forum shed light on how the three countries can overcome difficulties such as the ongoing pandemic and descending mutual perception to achieve further cooperation. In this vein, SG OU introduced the TCS' ongoing and upcoming youth projects, which will culminate in a 'Youth Month' to be held early next year. SG OU explained that by upgrading existing projects and engaging directly with key stakeholders in civil society, the TCS will vigorously promote exchange among the youth. SG OU also held discussions on promoting better dialogue among the three countries.
President SASAE agreed with SG OU that youth projects are important because they will build confidence among the people of the three countries. He said that direct exchange, including the increase of tourism as the pandemic subsides, will have beneficial effects for trilateral cooperation. On the topic of trilateral dialogue, President SASAE suggested that diversity of the participants is crucial, noting that the inclusion of the media, businesspersons, and academics improves the quality of the dialogue. He further added that such dialogue should seek to understand how and why the three countries may have different ideas and ways of thinking, and to identify the points of agreement among China, Japan, and Korea.
▲ TCS Consultative Board and President SASAE (center) of JIIA
Later the same day, the Consultative Board paid a courtesy call on Mr. OKAWARA Akio, President and Chief Executive Officer of the Japan Center for International Exchange (JCIE).
The discussion centered on the role of the shared culture among China, Japan, and Korea in promoting better ties. Stressing that the three share commonalities with slight differences, SG OU emphasized that culture's role in the trilateral relations should not be to divide, but to unite. In promoting this sense of shared culture, she introduced the TCS' plans to invite journalists and social media influencers to tour the three countries' Culture Cities of East Asia.
President OKAWARA, noting that trilateral cooperation may be challenging but important, expressed his sense of anticipation towards TCS' plans in the cultural field which will narrow the gap among the three countries. He further added that he expects the resumption of international travel will also be a boon to friendly relations, explaining that tourism and study abroad programs will allow people to directly engage with the culture of other countries.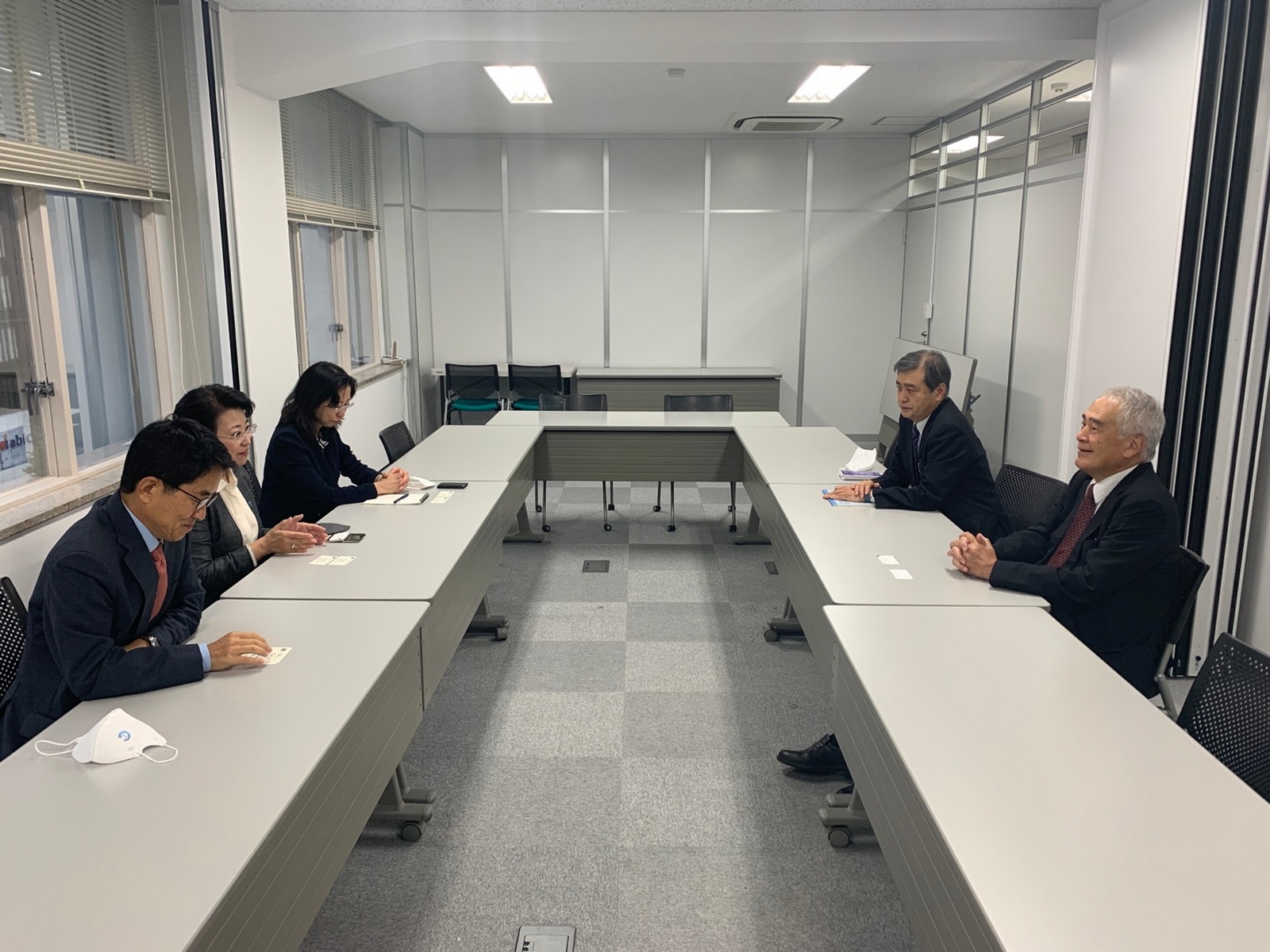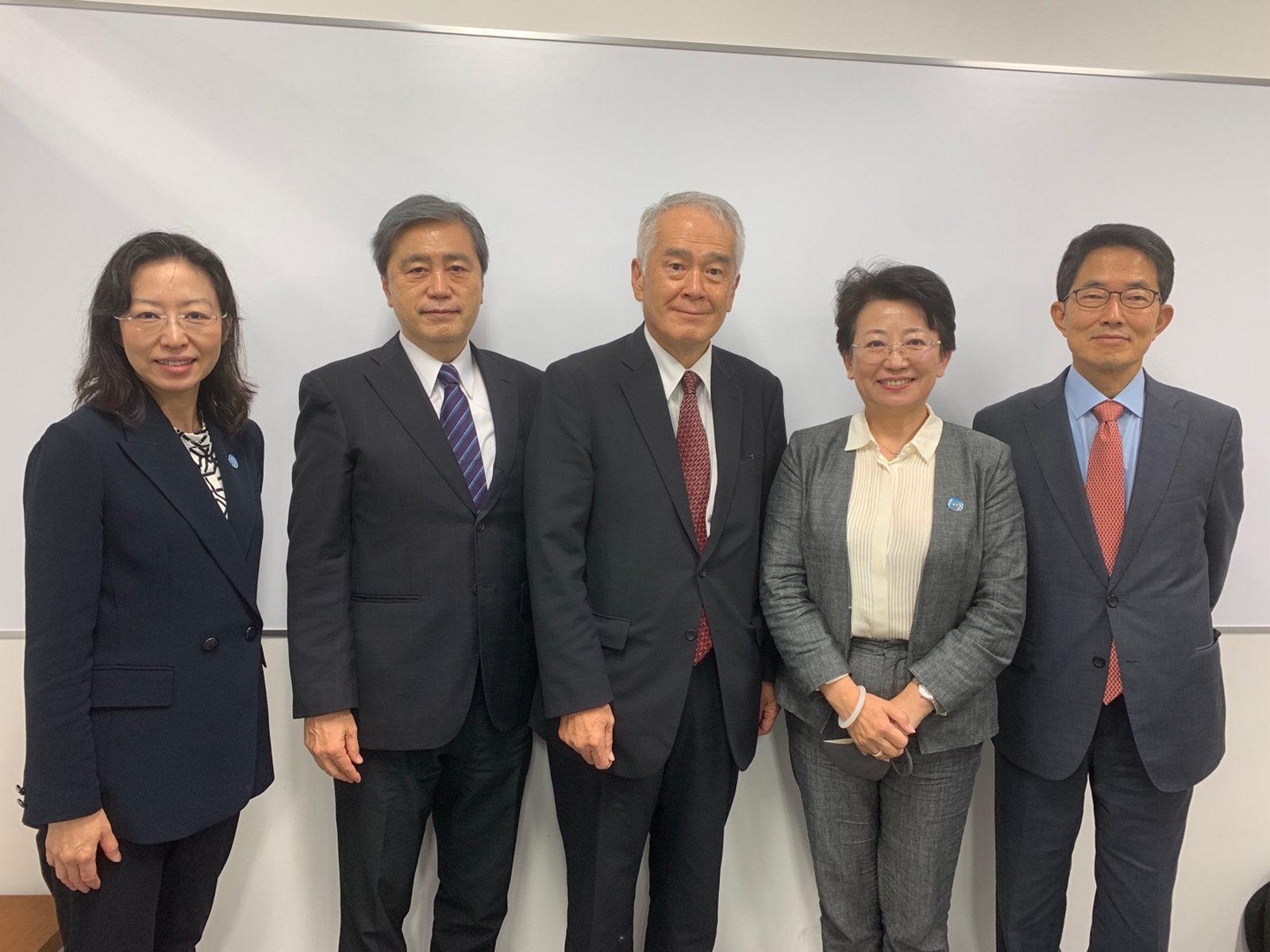 ▲ TCS Consultative Board and President OKAWARA (center) of JCIE