Others
TCS Consultative Board Paid a Courtesy Call to Mr. KAWAMURA Takeo, Former Member of the House of Representatives of Japan
2022.10.06
On October 6, 2022, TCS Secretary-General Amb. OU Boqian and Deputy Secretaries-General BEK Bum-hym and SAKATA Natsuko (collectively the "Consultative Board") paid a courtesy call to Mr. KAWAMURA Takeo, former member of the House of Representatives of Japan. As the chairperson of the Parliamentary Alliance for the Future of Children, Mr. Kawamura played a key role in establishing the China-Japan-Korea Children's Story Exchange Program.
During the meeting, SG OU introduced TCS' ongoing support for an exchange program among the alumni of the Children's Story Exchange. Mentioning the importance of leaving positive impressions on each other at an early age, SG OU reiterated the TCS' continued willingness to support the program when it resumes after the pandemic situation subsides. She also introduced plans to reunite the 52 children who participated in the time-capsule laying ceremony during the 3rd Trilateral Summit Meeting in 2010.
Mr. Kawamura highly spoke of TCS' work in promoting trilateral cooperation among China, Japan and the ROK. He specifically praised the TCS' support for an alumni exchange program, as it ensures the friendship fostered among participating children continues long after the program ends. Recalling his personal experience of not being able to tell apart Chinese, Japanese, and Korean children during the program, Mr. Kawamura emphasized focusing on the similarities between the three countries in promoting cooperation.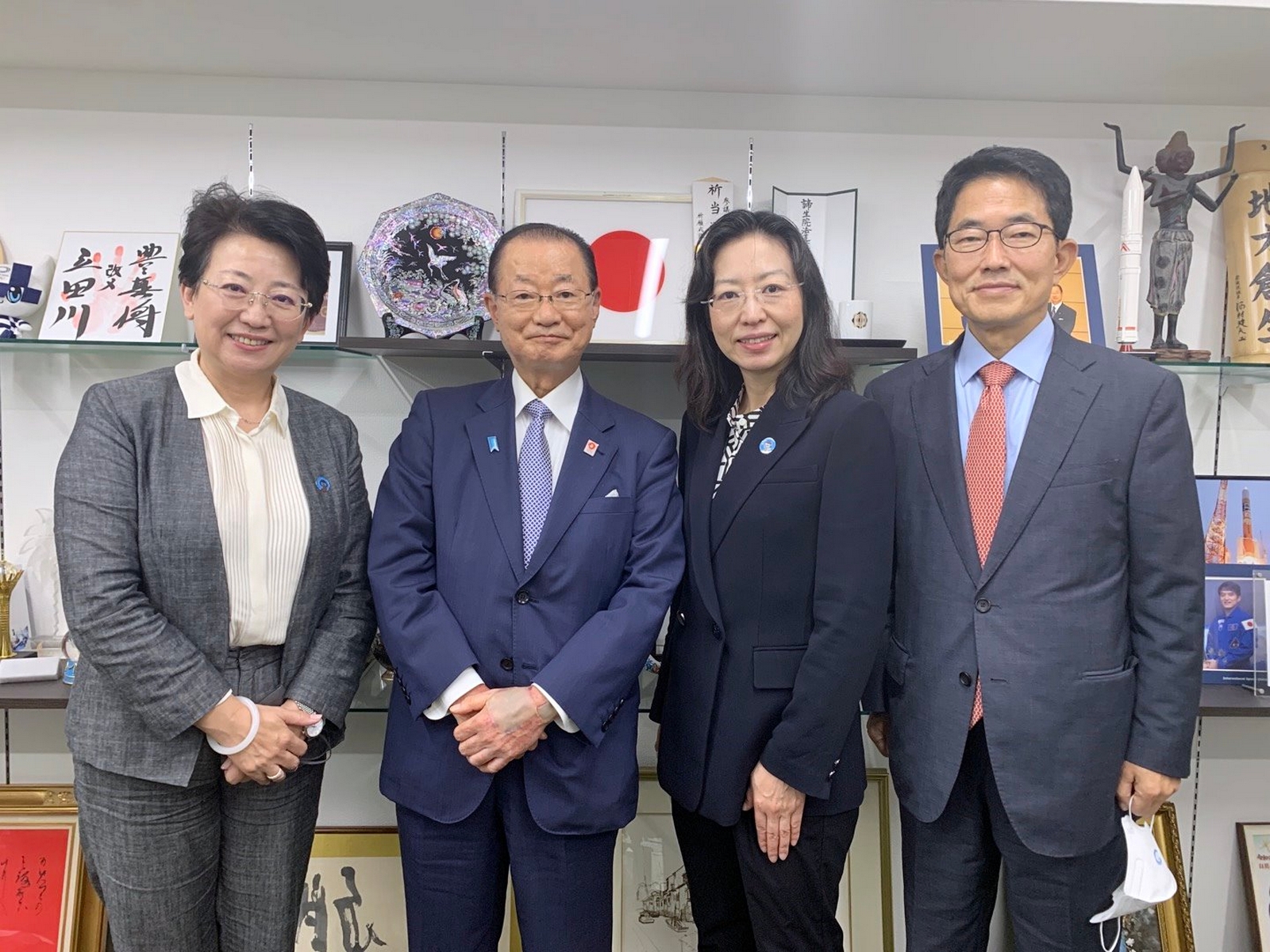 ▲ TCS Consultative Board and Mr. Kawamura