TC Activities
Secretary-General OU Boqian Attended the 9th CJK Cooperation Dialogue
2022.11.15
On 15 November 2022, the 9th CJK Cooperation Dialogue was held in Tokyo, Japan in an online-offline hybrid format hosted by Japan Economic Foundation (JEF), co-organized by East Asia Foundation (EAF) of the ROK, the China (Hainan) Institute of Reform and Development (CIRD), China Public Diplomacy Association (CPDA) and supported by the Trilateral Cooperation Secretariat (TCS).
TCS Secretary-General OU Boqian attended the Dialogue and delivered special welcome remarks. SG OU, in her remarks, underscored that although facing a series of political and economic challenges, trilateral cooperation is also ushering in opportunities and favorable conditions, including the Regional Comprehensive Economic Partnership (RCEP) and a solid foundation entrenched in trilateral cooperation mechanism. Seizing opportunities to address common challenges, SG OU called for minimizing the impacts of bilateral difficulties affecting the trilateral cooperation; focusing on practical areas such as furthering the implementation of RCEP, population aging, climate change, digital economy, public health and disaster management; and expanding youth exchange.
Under the theme of "Defining common issues amid world uncertainties and risks for building mutual understanding and better CJK cooperation", experts from the three countries had an in-depth and vigorous discussion surrounding the topics of the ongoing geopolitical risks, global common challenges such as population aging and low fertility and climate change, and rule-based international trade system.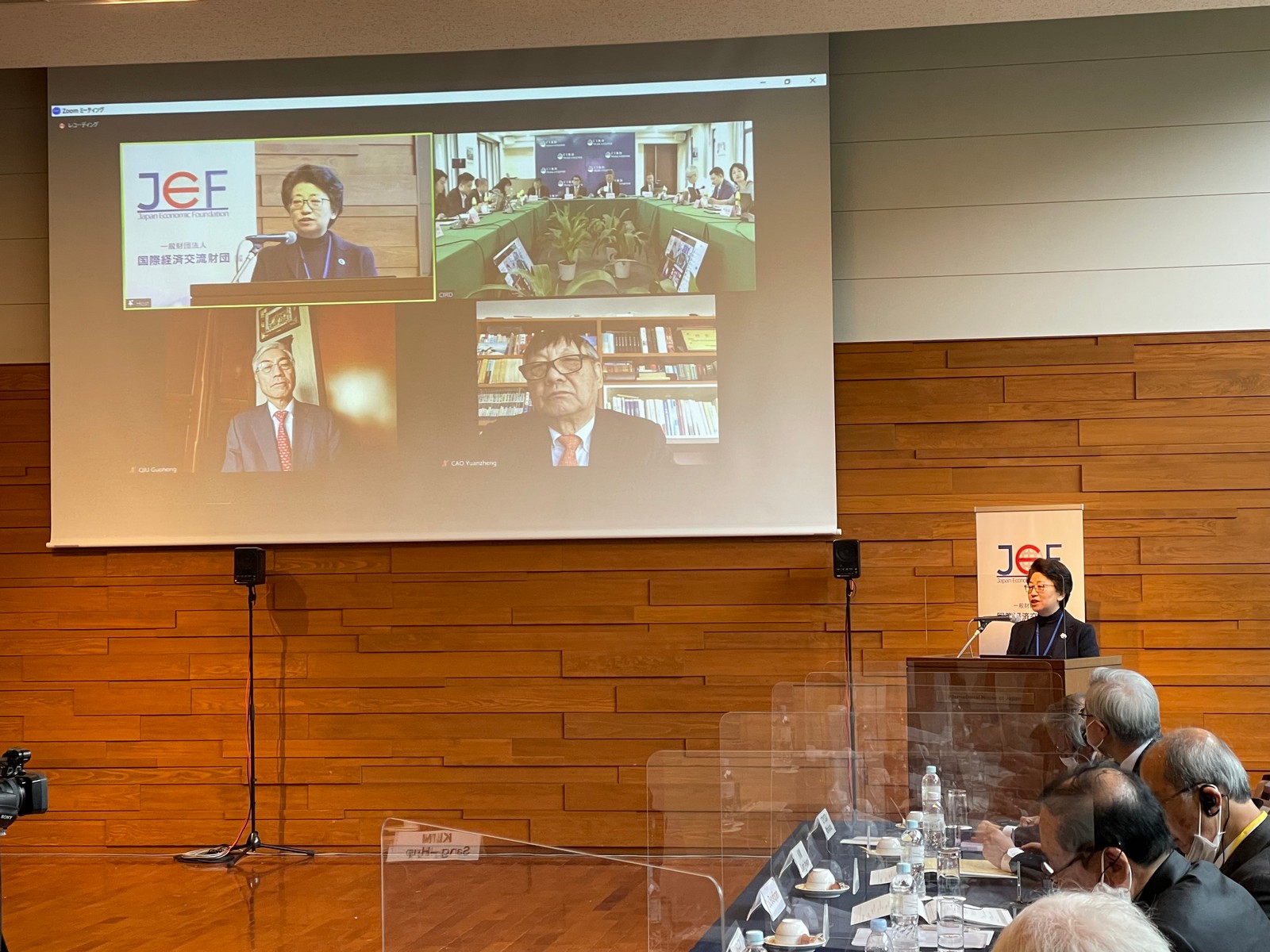 ▲TCS Secretary-General Amb. OU Boqian delivering Special Welcome Remarks