Others
TCS Board Paid a Courtesy Call on the Chinese People's Institute of Foreign Affairs
2023.04.07
On 7 April, TCS Secretary-General Amb. OU Boqian and Deputy Secretaries-General BEK Bum-hym and SAKATA Natsuko (collectively the "Consultative Board") paid a courtesy call on the Chinese People's Institute of Foreign Affairs (CPIFA) and met with H.E. WANG Chao, President of the CPIFA.
President WANG Chao welcomed the TCS delegation and briefly introduced the history and development of the CPIFA since established in 1949. President WANG congratulated the TCS delegation on its successful Trilateral Visionary Group meetings (2-3 April, Xiamen) and the visits to relevant Chinese ministries and organizations by underlining that the TCS played an important role in promoting trilateral cooperation and hoped TCS to make greater contributions in the post-pandemic era. He highlighted that the CPIFA attaches great importance to the people to people exchanges among China, Japan and the ROK. He looked forward to further strengthening the communication and cooperation between the two sides to enrich the outcome and experience in this regard.
TCS Secretary-General Amb. OU Boqian appreciated the CPIFA's support to the projects of TCS, especially the International Forum on Trilateral Cooperation (IFTC). Secretary-General OU introduced the ongoing efforts of TCS in various areas to promote the development of the trilateral cooperation since the 6th board took office. She noted that the 1st Trilateral Visionary Group (TVG) was successfully held in Xiamen on 2-3 April and received concreted suggestions from the eminent participants for future trilateral cooperation. She emphasized that TCS also hope to work with the CPIFA to jointly enhance trilateral people-to-people exchanges and promote the public awareness of the trilateral cooperation and TCS.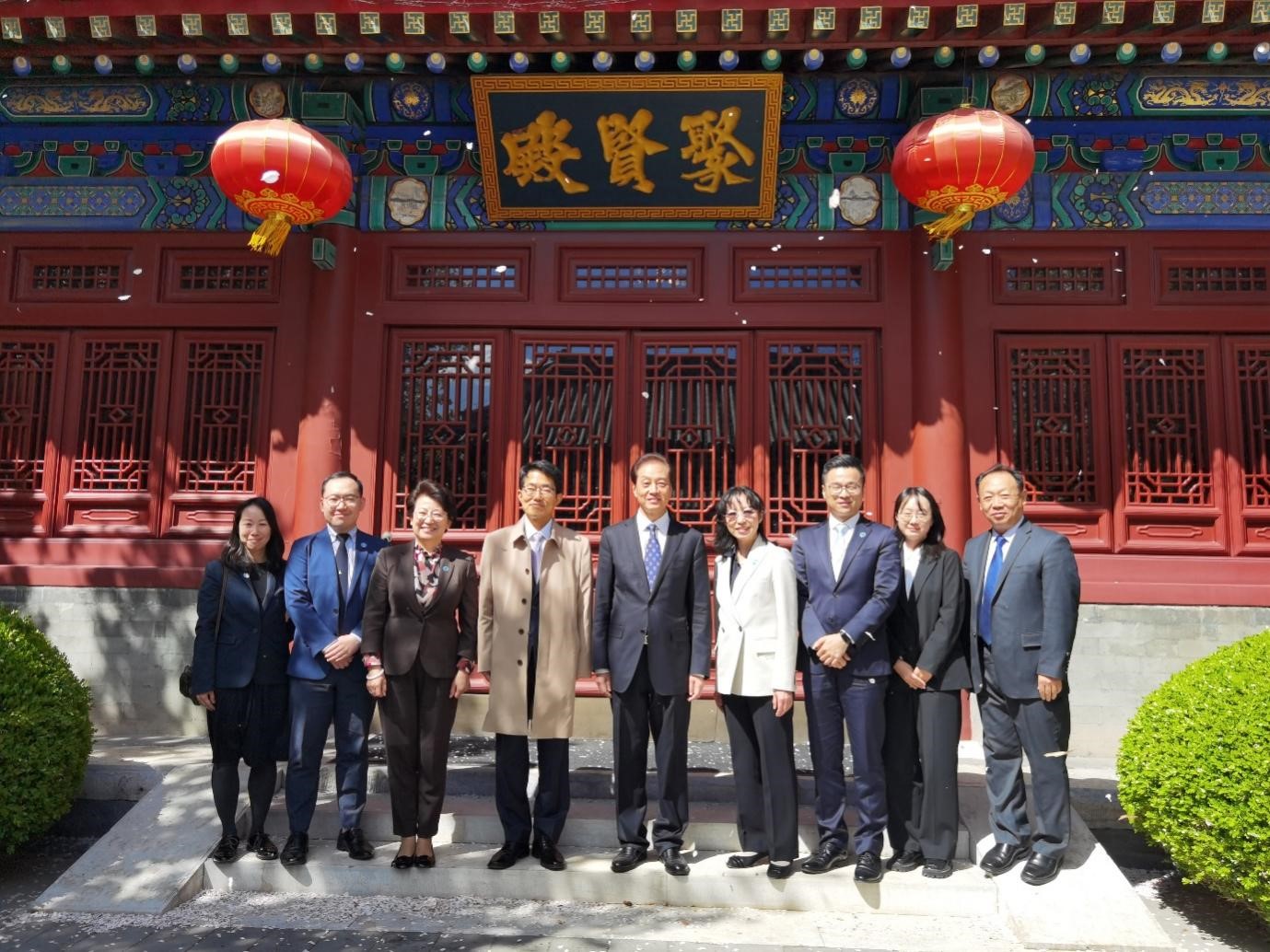 ▲TCS delegation met with the President H.E. WANG Chao