Others
Visit of China Council for the Promotion of International Trade Dalian Sub-council
2023.04.10
On 10 April 2023, a delegation from China Council for the Promotion of International Trade Dalian Sub-council (CCPIT Dalian) paid a visit to TCS. The delegation was headed by Mr. SUN Lianyun, Chairman of the CCPIT Dalian. Mr. LIU Shuguo, Representative of Dalian City Office in the ROK also attended the meeting.
DSG SAKATA warmly welcomed the CCPIT Dalian. She briefly introduced the history and programs of TCS, emphasized the vast space for economic cooperation among CJK including those under the RCEP framework. She also appreciated the consistent support of CCPIT Dalian for the work of TCS.
Chairman SUN expressed his gratitude for the welcome from TCS. He shared his recognition of the importance of trilateral relationships, mentioned the partnership between CCPIT Dalian and TCS especially since the Trilateral Business Networking Reception held in Dalian in 2014, and welcomed more TCS programs to be held in Dalian in the future.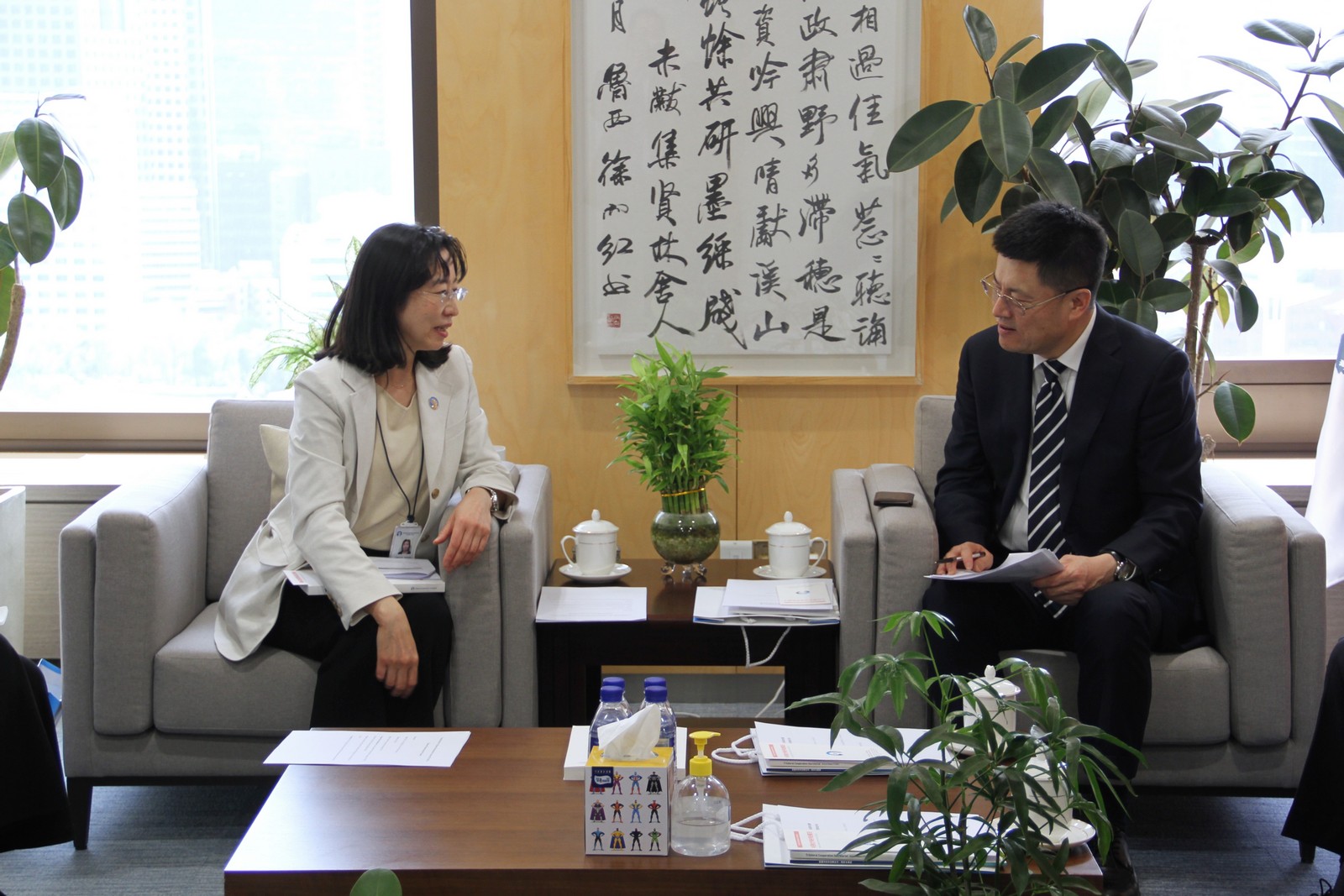 ▲DSG SAKATA meeting with Chairman SUN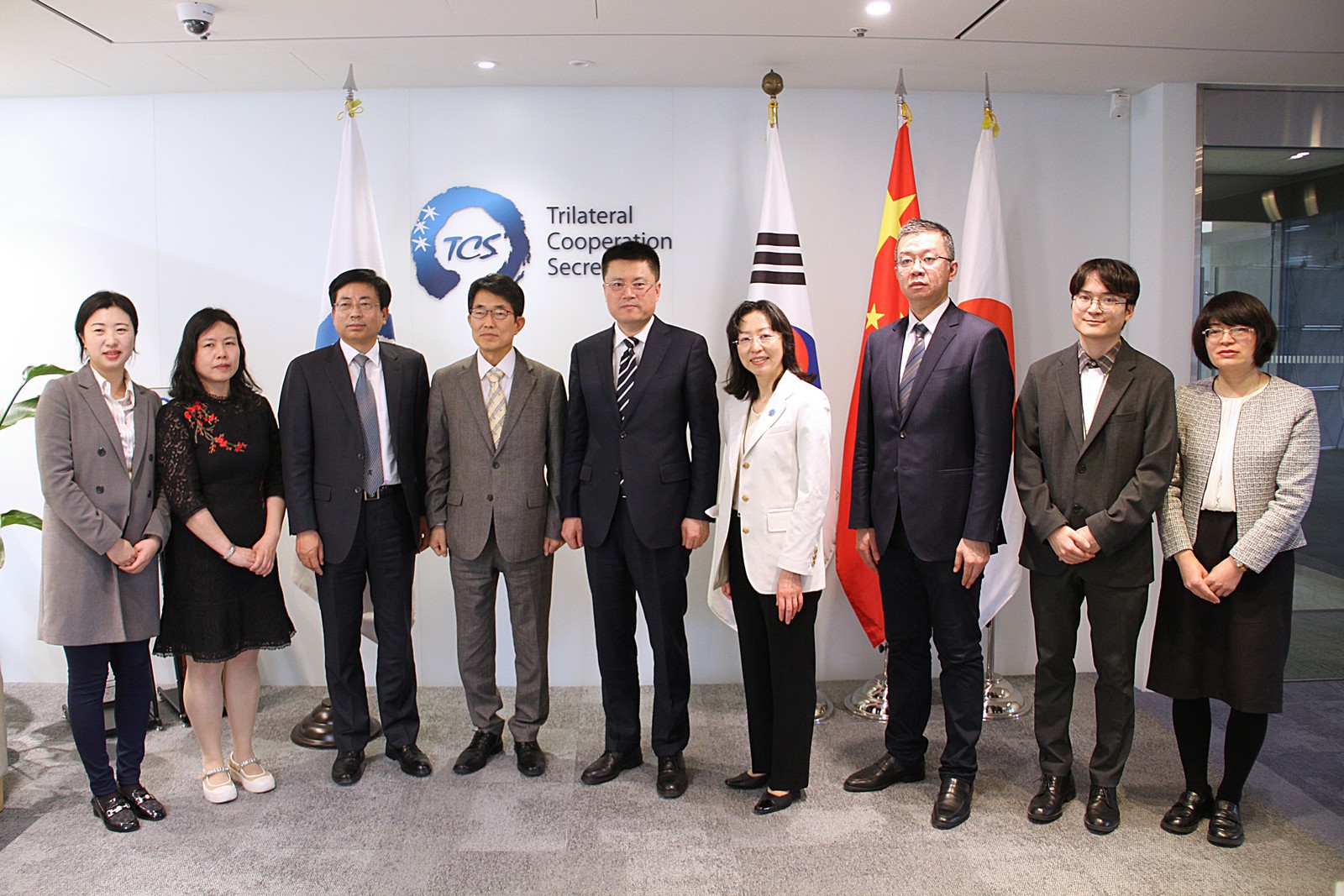 ▲Group photo of participants