Others
TCS hosts celebration for SNS Supporters
2023.06.23
June 23, 2023 – Trilateral Cooperation Secretariat (TCS) hosted a celebration for its 2023 SNS supporters at the TCS Conference Hall. 13 SNS supporters from China, Japan and ROK joined offline, while more than 15 others participated online.
Secretary-General OU Boqian warmly greeted the SNS supporters, welcoming them to joining the TCS family. She noted that their active engagement in TCS activities through social media platforms such as Instagram, Weibo, Naver blog helps promote TCS and trilateral cooperation. She expressed her gratitude to the SNS supporters for their passionate participate and support during many TCS events. She further encouraged them to continue to engage with TCS SNS accounts and participate in TCS programs to help build a brighter future of trilateral cooperation.
Following the remarks, SG presented certificates to all qualified SNS supporters who completed the assigned individual and team tasks. SG's award was given to the supporter who created content introducing the traditional customs of the three countries. Ten supporters were recognized for their exceptional participate throughout the program. Five individuals and three teams also received awards for the high-quality content.
The celebration concluded with a Q&A session where SNS Supporters actively asked various questions on projects of TCS, prospects of regional cooperation, and working environment at the TCS.
Initiated in 2022, the second batch of SNS Supporter program was launched in January, attracting over 200 applications from the three countries. From this pool, TCS recruited 116 students, tasking them with creating digital content to promote TCS's programs and various topics regarding trilateral cooperation. Additionally, SNS supporters had the opportunity to participate in events hosted by TCS throughout the program. Under the framework of the Trilateral Youth Exchange Network, the SNS Supporter program aims to encourage CJK youth to actively engage with TCS projects and express their unique perspectives on and passion for trilateral cooperation through social media platforms.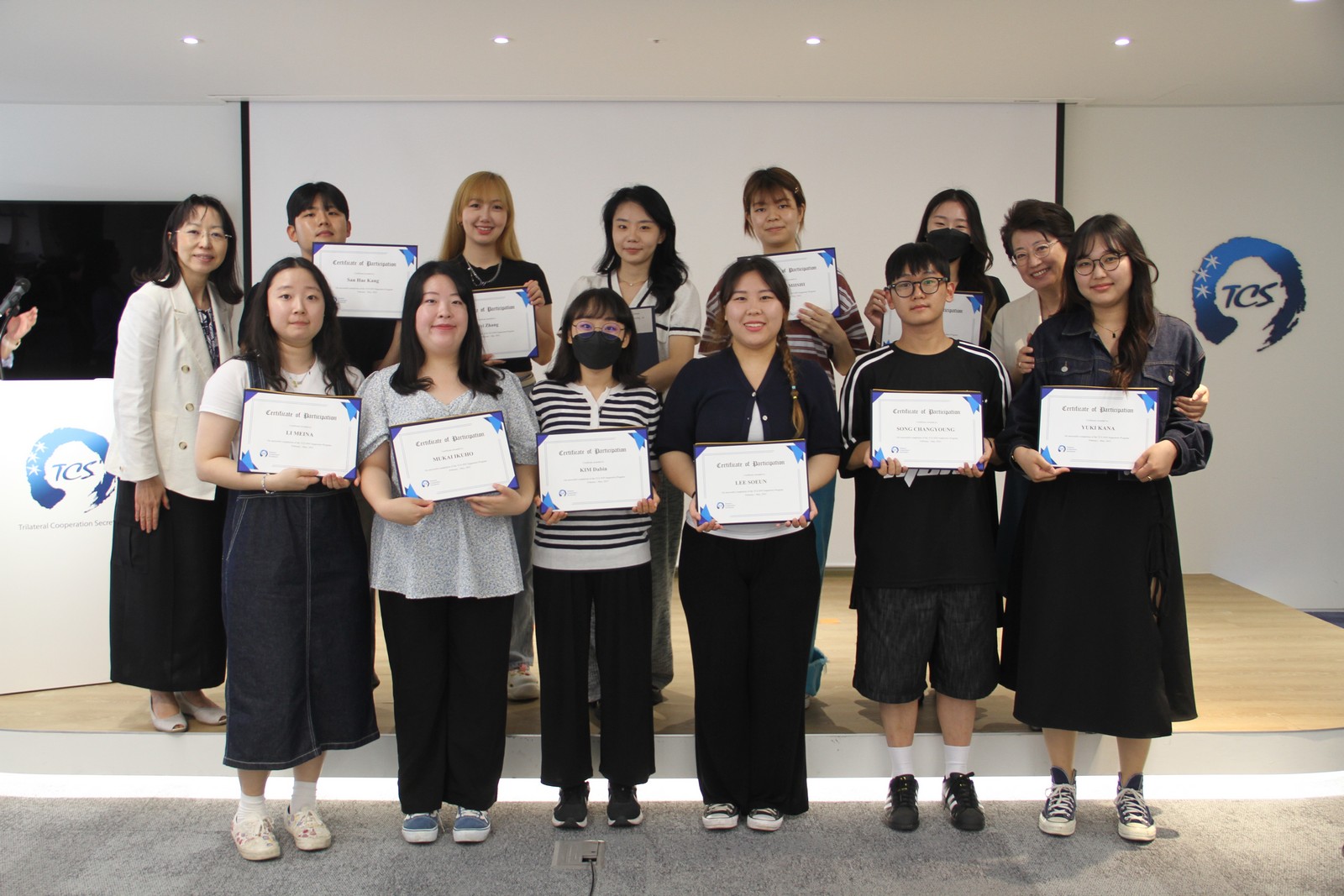 ▲SG OU and DSG SAKATA with SNS supporters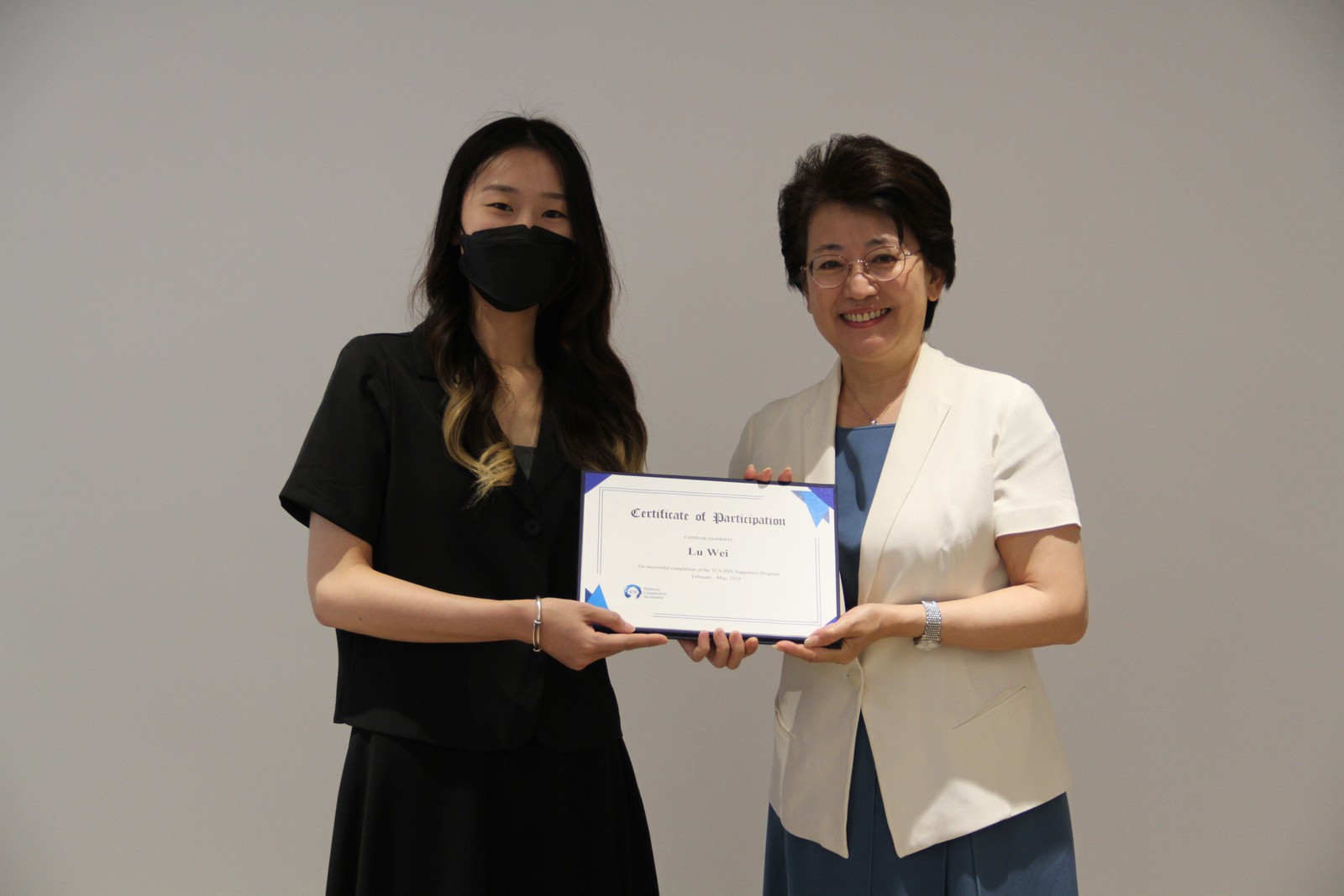 ▲SG OU delivering certificate of finishing SNS supporters program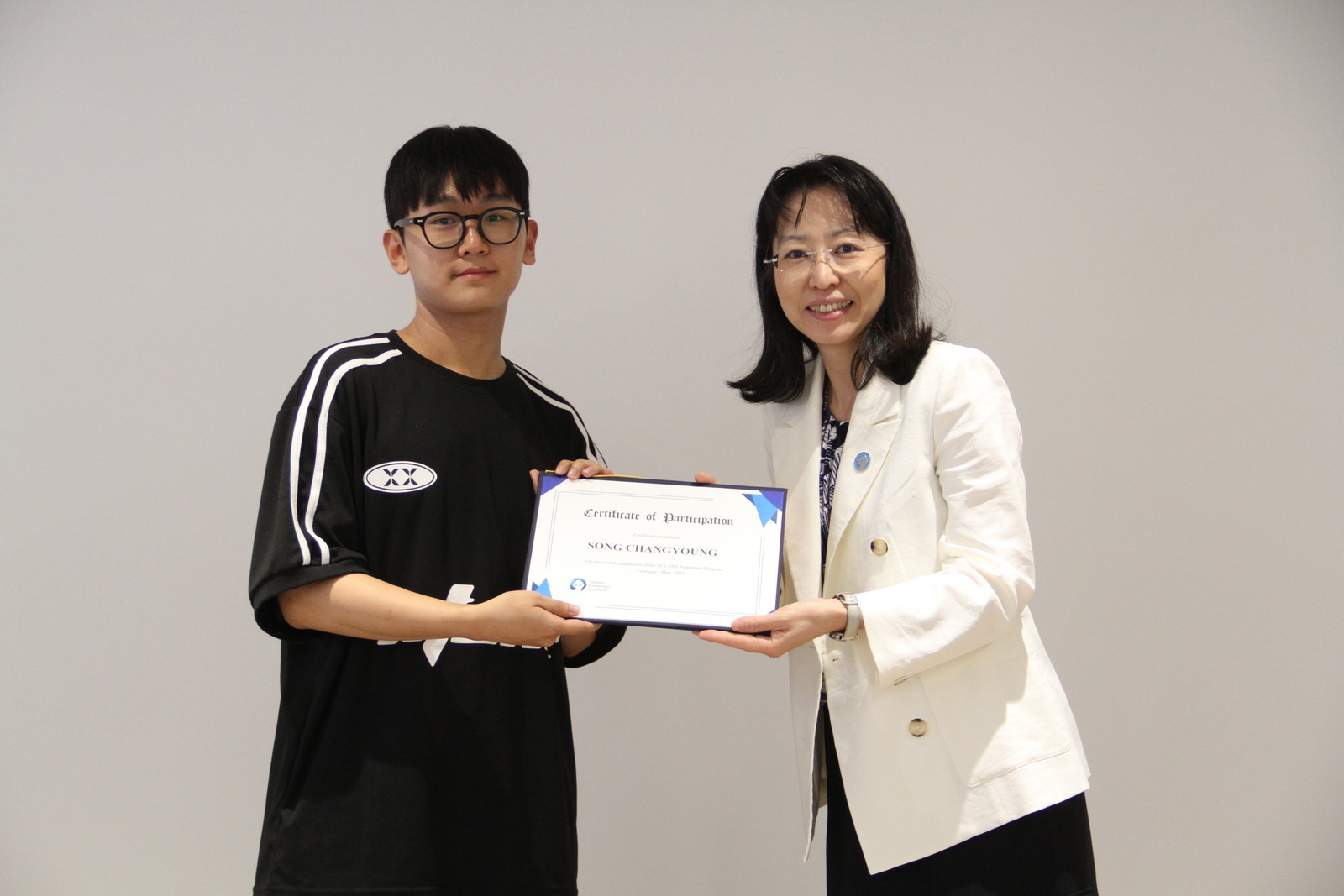 ▲DSG SAKATA delivering certificate of finishing SNS supporters program