Seminar & Forum
2023 Trilateral Young Scholars Forum Held in Qingdao, Shandong
2023.07.04
On July 4, the Trilateral Cooperation Secretariat (TCS) and Shandong University co-hosted the Trilateral Young Scholars Forum (YSF) in Qingdao, Shandong Province, China, with the support from Sungkyunkwan University of Korea. As the back-to-back event of 2023 International Forum for Trilateral Cooperation, the YSF brought together 12 young scholars mentored by senior scholars from the three countries to make presentation and engage in the discussion on the mutual perception among the people of the China, Japan and the ROK.
SG OU delivered the opening remarks, highlighting the importance of engaging with CJK young scholars with great potential of advancing trilateral cooperation. The Young Scholars Forum provides a platform to do that and encourages innovative ideas to make a difference in the region and beyond. She encouraged the young scholars to take an active role in promoting trilateral cooperation to shape a better future.
The following three sessions centered on the three questions "Why is mutual perception declining", "What kind of trilateral relations do we want to achieve?", "How should we improve mutual perception and achieve the preferred state of trilateral relations?" Professor LI Yuan from Shandong University, Professor LEE Hee-ok from Sungkyunkwan University and Professor SHIRATORI Hiroshi from Hosei University moderated the three sessions respectively. The presentations were engaging and informative; the discussions were lively and fruitful, with participants sharing their perspectives and exchanging ideas on how to enhance mutual perception among the three countries in various fields.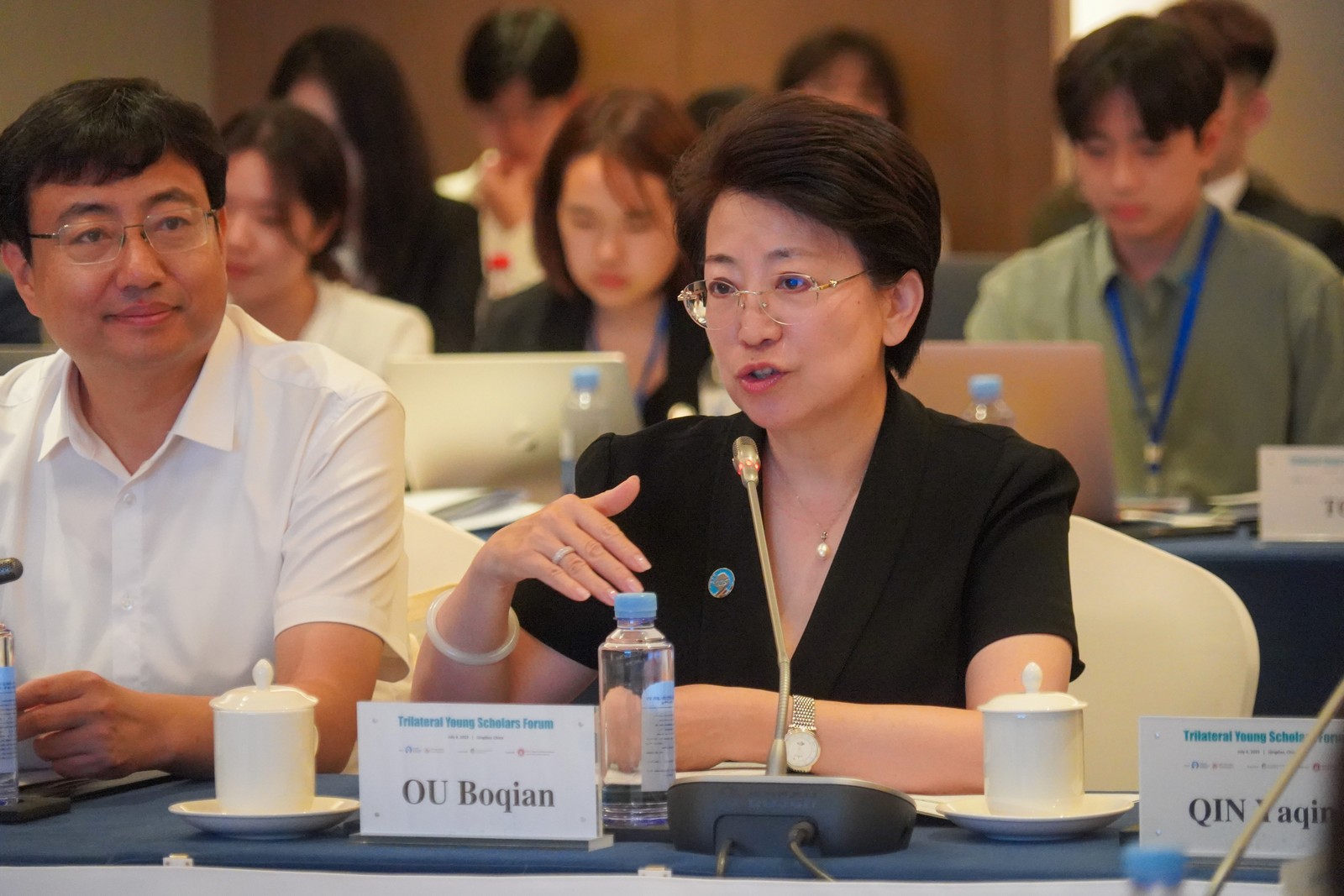 ▲Opening Remarks by SG OU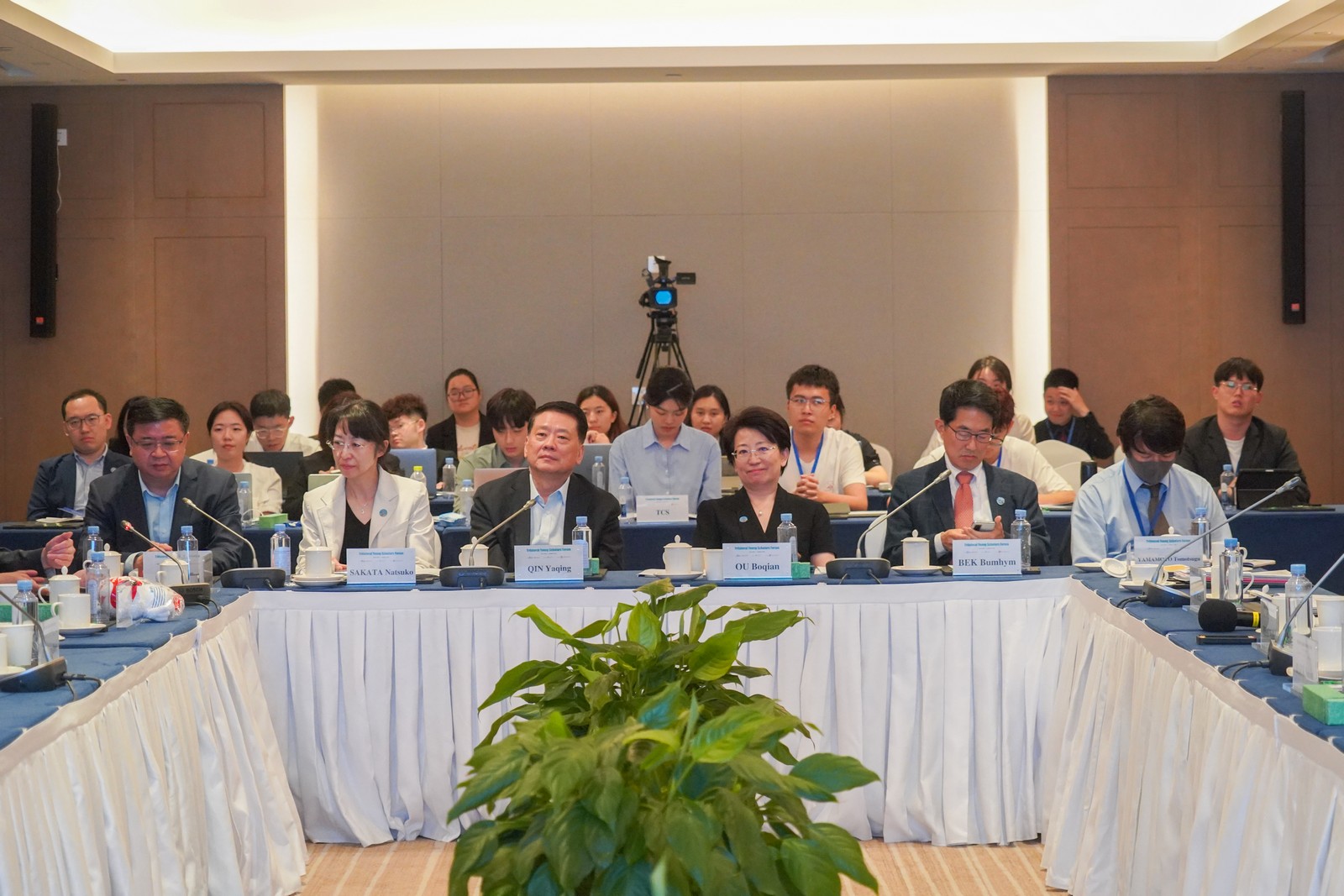 ▲Discussions among YSF Participants