Others
Visit of Korea China Economy & Culture Education Association
2023.07.12
On 12 July 2023, Ms. SHIN Kyung Sook, Secretary-General of Korea China Economy & Culture Education Association (KCCEA) paid a visit to TCS. Mr. LIM Hong-keun, Director of KCCEA also attended the meeting.
SG OU warmly welcomed Ms. SHIN and Mr. LIM. She briefly introduced trilateral economic cooperation and youth exchange programs of TCS. Ms. SHIN also explained the history and work of KCCEA, and specifically mentioned the economic cooperation with Yiwu City in China, and the Korea-China Youth Journalist program.
Both sides reached a consensus on the vast space for cooperation in the future, especially for trilateral youth exchange and women entrepreneurs' incubation.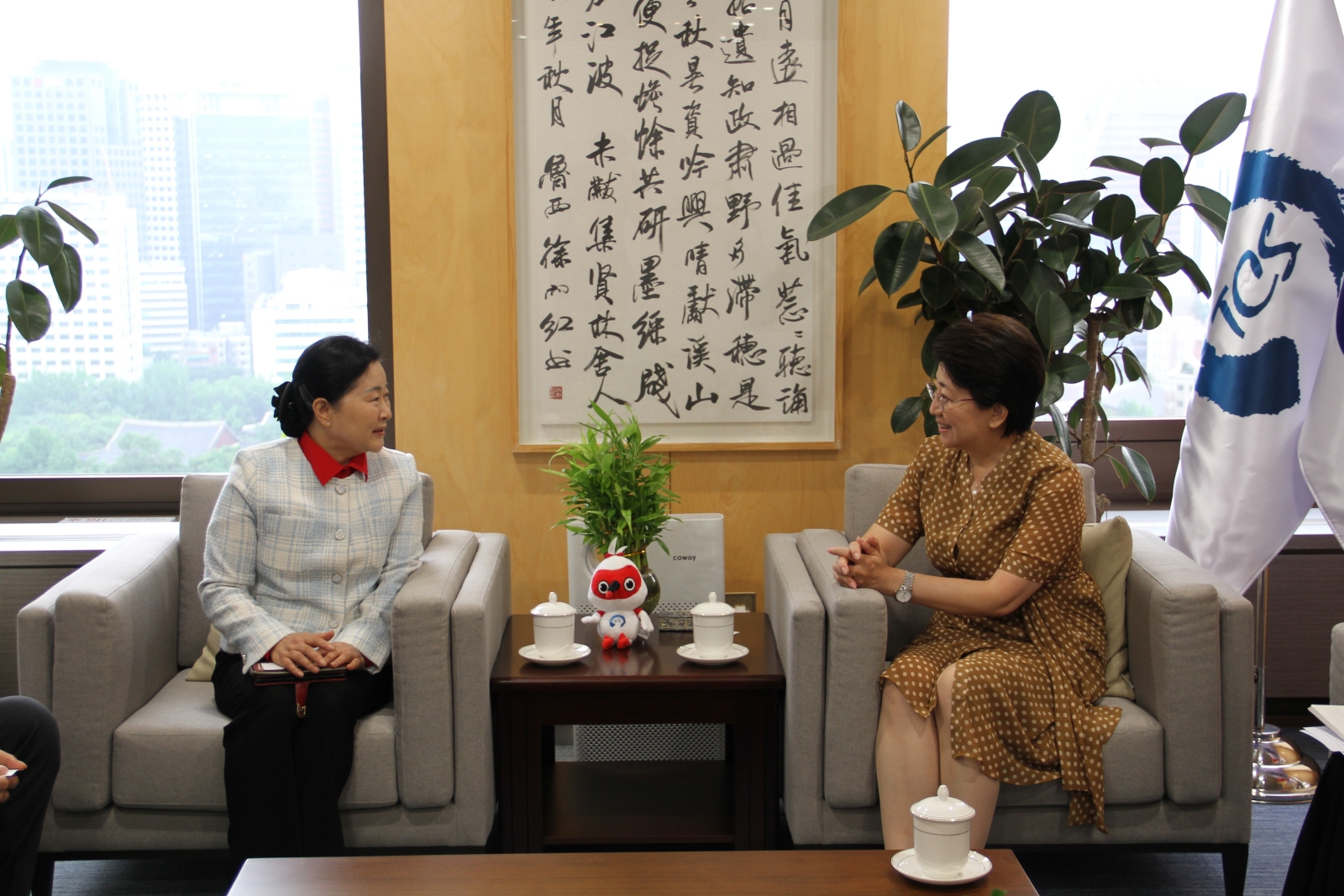 ▲SG OU meeting with Ms. SHIN