Seminar & Forum
TCS Participated in the 15th Asia-Pacific RCE Regional Meeting
2023.09.15
On September 15, 2023, the 15th Asia-Pacific RCE Regional Meeting was held in Tongyeong, Republic of Korea, under the theme 'Empowering Sustainable Community through Education for Sustainable Development'. Trilateral Cooperation Secretariat (TCS) was invited to share the outcomes of the 3rd Trilateral Environmental Teachers Exchange Program (TTEP), which took place in August 2023.
TCS delegation delivered a presentation in Session 3: Sharing good practices and successful activities in empowering local community for ESD, focusing on the development of TTEP during and after the pandemic. The main outcomes of last year's Trilateral Symposium on Environmental Education and this year's 3rd TTEP was presented as a case study of promoting environmental education in the region. In the Q&A session, TCS also shared plans for future project ideas, as well as suggestions for collaboration with RCE members.
RCE is a network of formal, non-formal, and informal organizations that facilitate ESD in local and regional communities, comprising of 190 centers around the world.
* RCE: Regional Centres of Expertise on ESD
* ESD: Education for Sustainable Development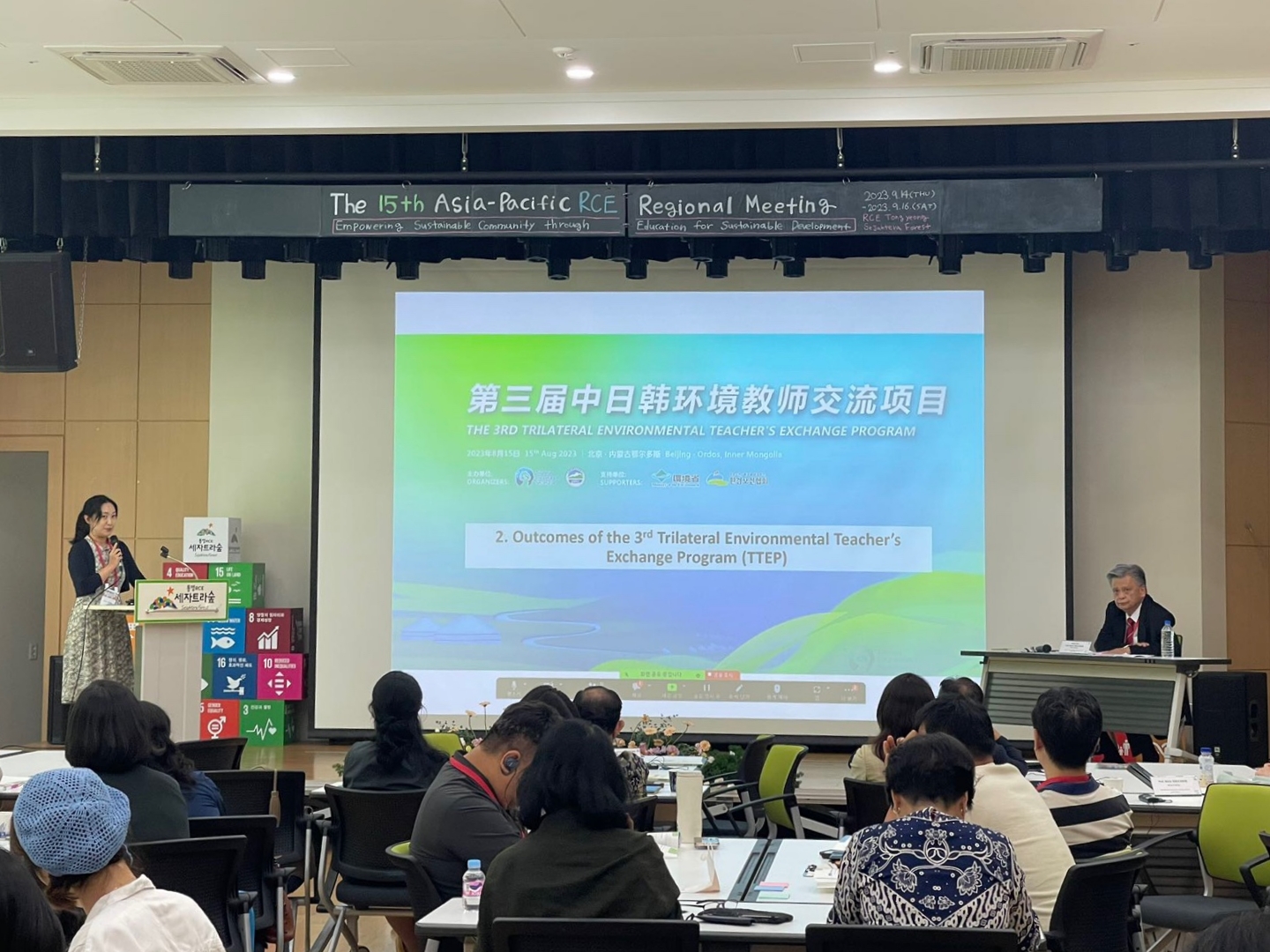 ▲TCS Program Officer KANG Prum delivering a presentation on Trilateral Environment Teachers Exchange Program (TTEP)