Mechanisms
DSG YAN Liang made remarks at the 6th Trilateral Director General Meeting on Forestry Cooperation in Tokyo, Japan
2023.11.15
On November 15, 2023, Trilateral Cooperation Secretariat (TCS) delegation headed by Deputy Secretary General YAN Liang participated in the 6th Director General Meeting on Forestry Cooperation in Tokyo, Japan, with the delegations under Mr. NAGASAKIYA Keita, Director General of Private Forest Department, Forestry Agency of Japan, Mr. Xu Qiangxing, Deputy Director General of the Department of International Cooperation, National Forestry and Grassland Administration of China, and Dr. Park Eunsik, Director General of the International Affairs Bureau of Korea Forest Service. The meeting was held for the first time after the pandemic to share the current status of forest policy and achievements by three countries, and to discuss the future of trilateral cooperation in forestry.
DSG YAN delivered opening and closing remarks, and expressed his appreciation to all three governmental organizations for their great support in organizing the meeting. In his remarks, he stated that the forests have been providing various benefits for human lives and sustainable development. Emphasizing the importance of cooperation in this field, he promised TCS's full support for future collaboration between the three agencies.
At the Meeting, the three parties exchanged in-depth discussions in various topics, including current situation of forest and forestry, function of forest for disaster prevention, promotion of wood utilization, promotion of legal timber trade, forest recreation, forest environmental education, and forest health tourism. They inspired each other during dynamic Q&A sessions and exchanged practical proposals for the upcoming trilateral cooperation actions on the relevant agenda.
The 7th Trilateral Director General Meeting on Forestry Cooperation will take place in China, 2024.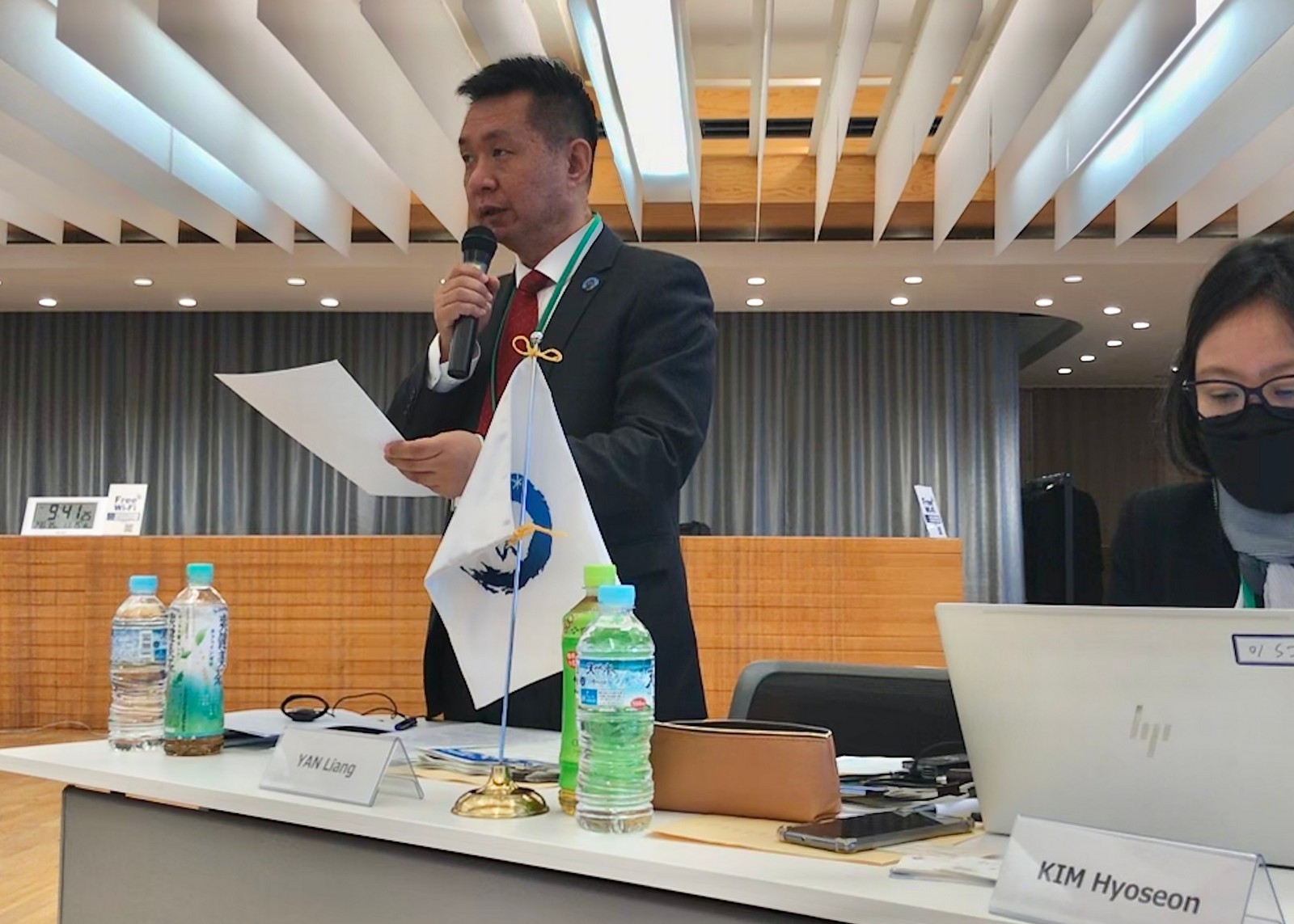 ▲Deputy Secretary-General YAN Liang delivering remarks